Trump on Comey: "he was not doing a good job"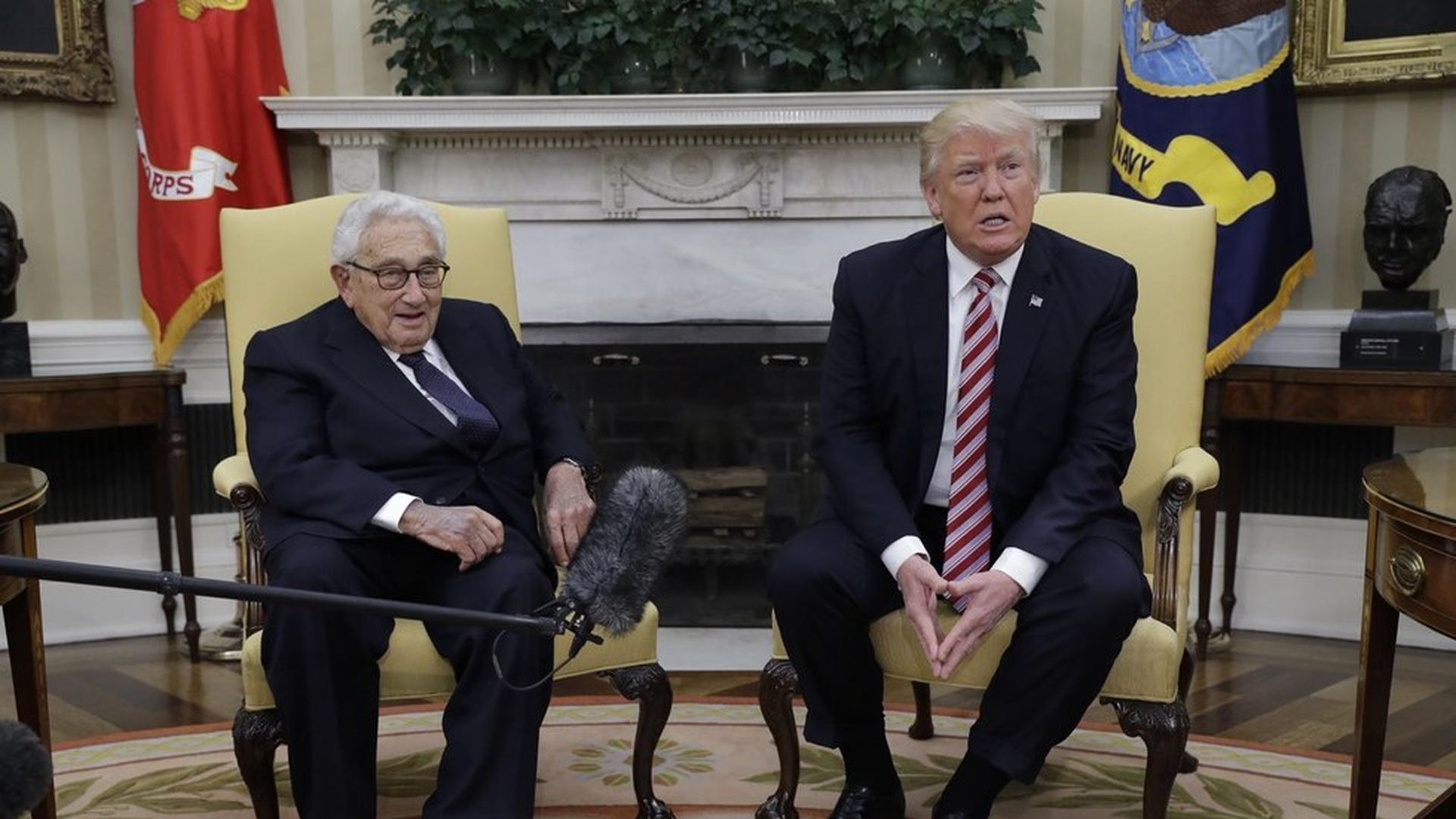 Trump said his firing of FBI Director James Comey didn't affect his meeting with the Russians this morning, adding his first non-Twitter comments on the Comey firing:
He wasn't doing a good job. Very simply. He was not doing a good job.
The meeting: After the Kremlin released photos of Trump meeting with Russian Foreign Minister Sergei Lavrov and Russian ambassador to the United States Sergey Kislyak in the Oval Office, the White House press pool was hastily ushered into the Oval to see Trump meeting with…Henry Kissinger. That's when he made the above Comey comment.
And Pence chimed in on Comey on Capitol Hill: "This was the right decision at the right time."
Go deeper