Trump "on an island, all alone"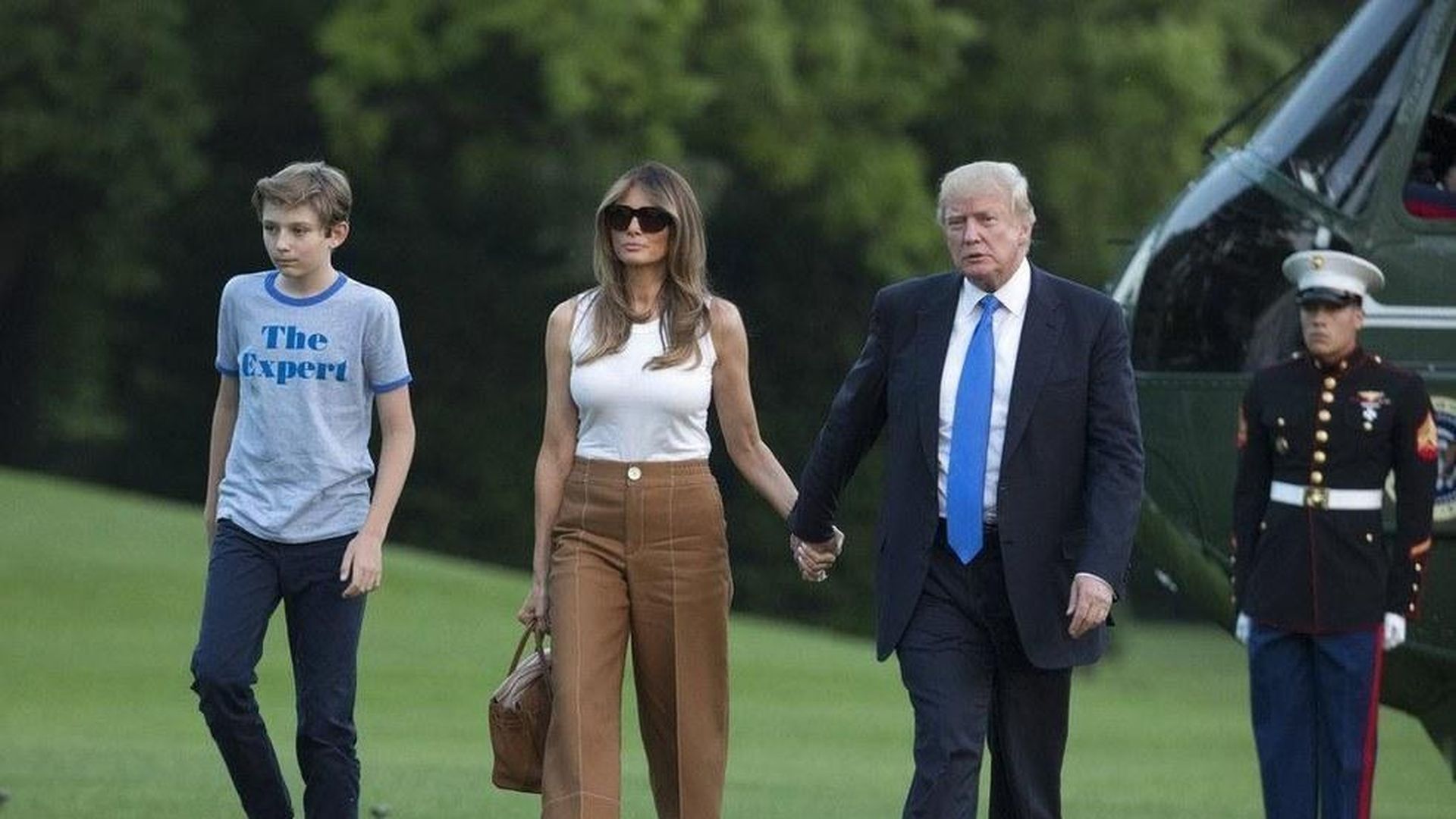 The spotlight has been on President Trump's legal jeopardy. But inside the small circle of top Republicans who advise this White House, there's increasing concern that future political problems are stacking up.
One of the oldest (and most trusted) hands in America told a large group of CEOs in New York City on Friday: "Simply put, Trump has lost control of his presidency. He still has all the power of the office, but for someone who spent a portion of his life in real estate litigation, he shows once again he has not learned the first rule of legal combat: It is often better to say nothing and do nothing."
That voice isn't a partisan, but our kitchen cabinet of Republicans is growing notably more bearish, even though slam-dunk evidence of "high crimes and misdemeanors" hasn't emerged.
"Another week, and no progress on the GOP agenda," said a GOP sage. "Infrastructure Week turned into Comey Week. No one really knows Trump and came to D.C. with him. He is a president on an island, all alone. ... [T]he ability to get anything done is in double jeopardy."
What Republicans fear: a downward spiral in which the Russia distractions make it harder to pass Trump's agenda, new talent won't come into the West Wing, top-shelf potential challengers are reluctant to run as Republicans in 2018, the House flips, and article of impeachment become a real risk.
Watch the Georgia special election results a week from Tuesday. It's officially the most expensive House race in history, and Democrats look like they could pick up a Republican seat.
Trump knows that he thrives with an opponent, so he personalized the investigation by making it Trump v. Comey, personally calling out his fired FBI director and offering to take him on under oath. In the short run, that plays well with the base, which wants a fighter. But it makes it harder to wall off the Oval Office by firing or disowning associates.
Be smart:
Comey's failure to deliver a smoking gun has
bought Trump some time
. But so far, he's shown no indication that he has a plan — or the will — to use that time to change the course of events.
Go deeper