Trump mulls drone regulation and wireless infrastructure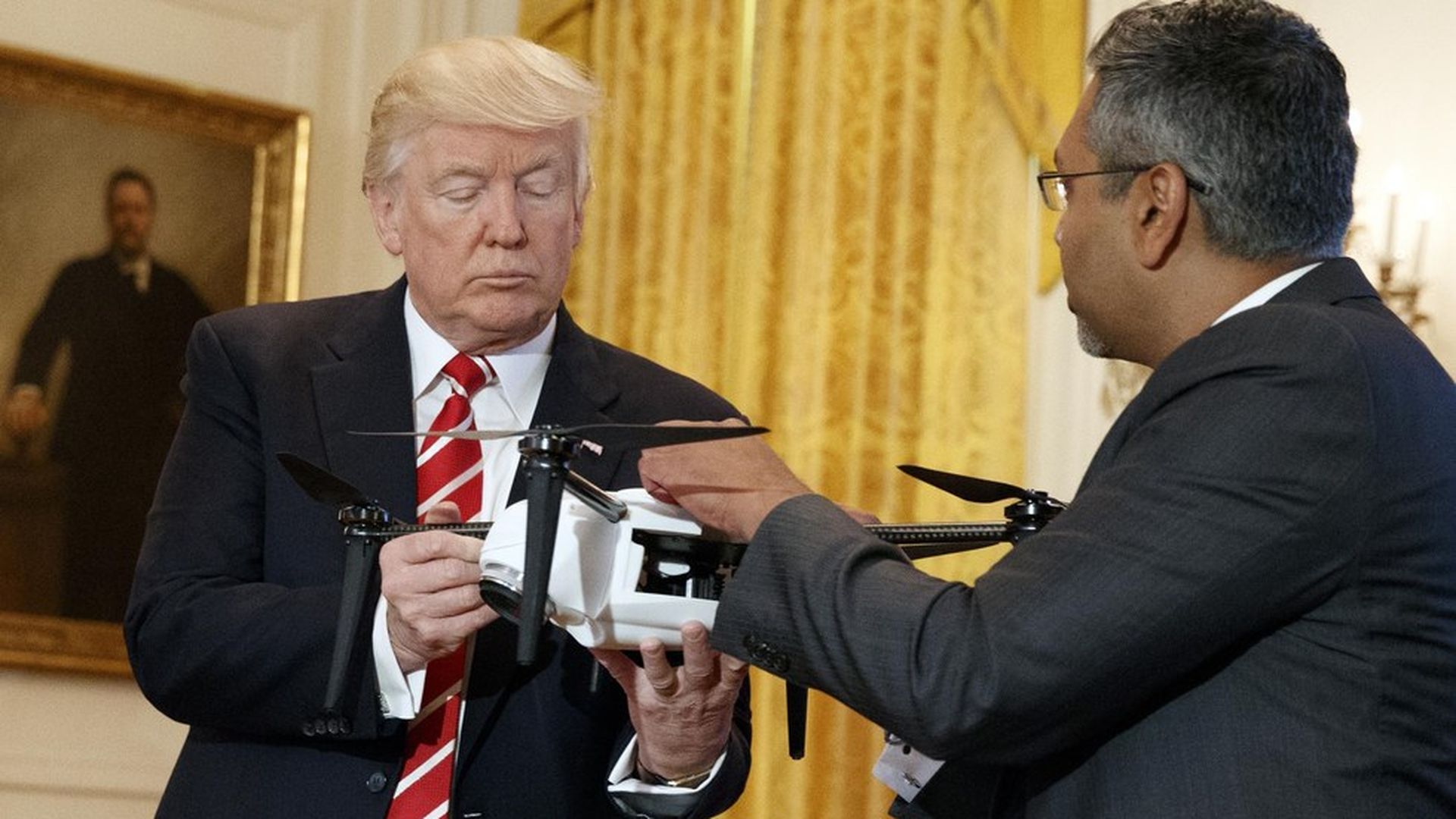 Drone and wireless companies came to the White House to ask President Trump for help in rolling out their emerging technology — and turning it into big business. The event also featured representatives from venture capital, though most major firms weren't present.
"We want our innovators to dream big, like the folks around me and surrounding me in this room," he said. "And we want them to create new companies and to create lots of jobs."
Worth noting:
The telecom execs in the room praised Trump's de-regulatory approach, which has delivered key victories for the industry. A T-Mobile executive mentioned Trump's "open-mindedness" when it comes to regulation. And a Verizon executive's comments called to mind telco hopes that broadband will play a big part in a potentially-forthcoming infrastructure package: "With your focus on US job creation and US leadership in these industries, we think this is a great time for public-private partnership," said John Stratton, the company's president. Trump made comments about using the White House's influence to help speed up the process for small cell wireless infrastructure that is needed for 5G network deployment; the next generation wireless tech was a topic of one of the Thursday event's working group sessions.
Trump also heard multiple times that it was important for venture capital to reach companies outside of Silicon Valley and other coastal hubs. Steve Case, the Aol-founder turned VC who has pushed for more attention on tech in the middle of the country, said the playing field needed to be leveled to help startups outside of current tech centers.
He also heard from drone company representatives. "This is actually the one industry where we actually need a little bit more regulation, because the default is actually limiting what drone technology can do," said PrecisionHawk CEO Michael Chasen.
What we're watching: Listening sessions are one thing, but will any new policy or action come from the meetings?
Go deeper