Trump may not be the electoral disaster Dems hoped for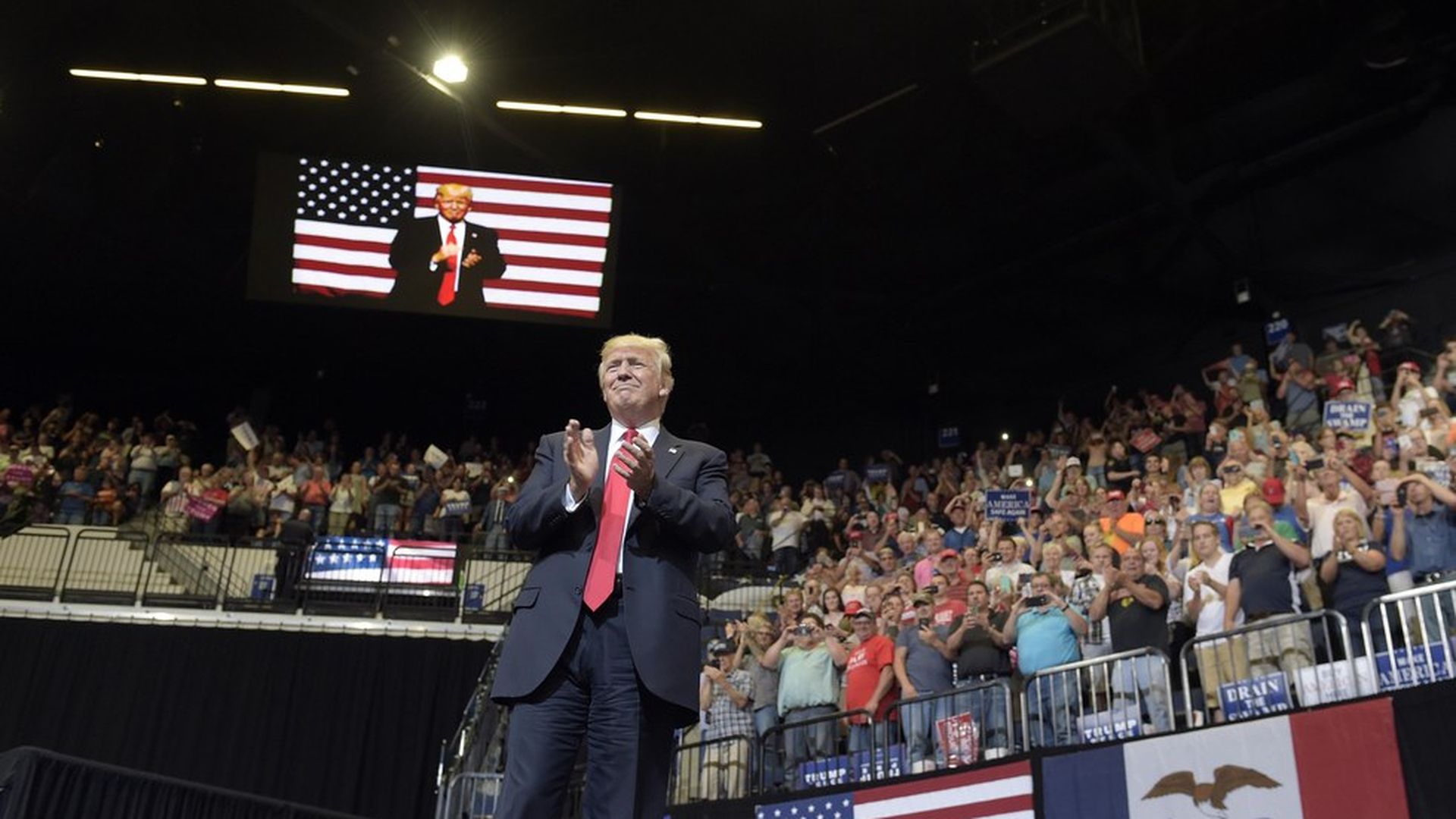 Besides the fact that Republicans historically have been more reliable midterm voters, Democrats may have another problem in 2018: Trump isn't the disaster for his party that so many had assumed.
An L.A. Times front-pager by Cathleen Decker points to Dems' string of special-election losses this year:
"Trump is so distinctive a politician that it's hard to persuade voters that other Republican candidates are carbon copies of the president. Trump's outsized persona makes even those Republicans who share his views seem more moderate, an important attribute to swing voters."
Why it matters: "[V]oters' complicated views of Trump may give Republicans more running room than his popularity figures suggest. The votes cast by individual Republican incumbents [like healthcare in the Senate this week] may be more important to their survival than any linkage with the president."
P.S. Dan Balz "The Sunday Take" column on WashPost p A2, "After Ossoff's loss, do Democrats have a message?": "Right now, the one discernible message is opposition to President Trump. ... What's needed is a message that attracts voters beyond the blue-state base of the party."
"Fault lines and fissures exist between the ascendant progressive wing at the grass roots and those Democrats who remain more business-friendly. ... Trump might not succeed in draining the swamp, but he has tapped into sentiments about Washington that Democrats ignore at their peril."
Go deeper