Trump lawyer: 'There is no investigation'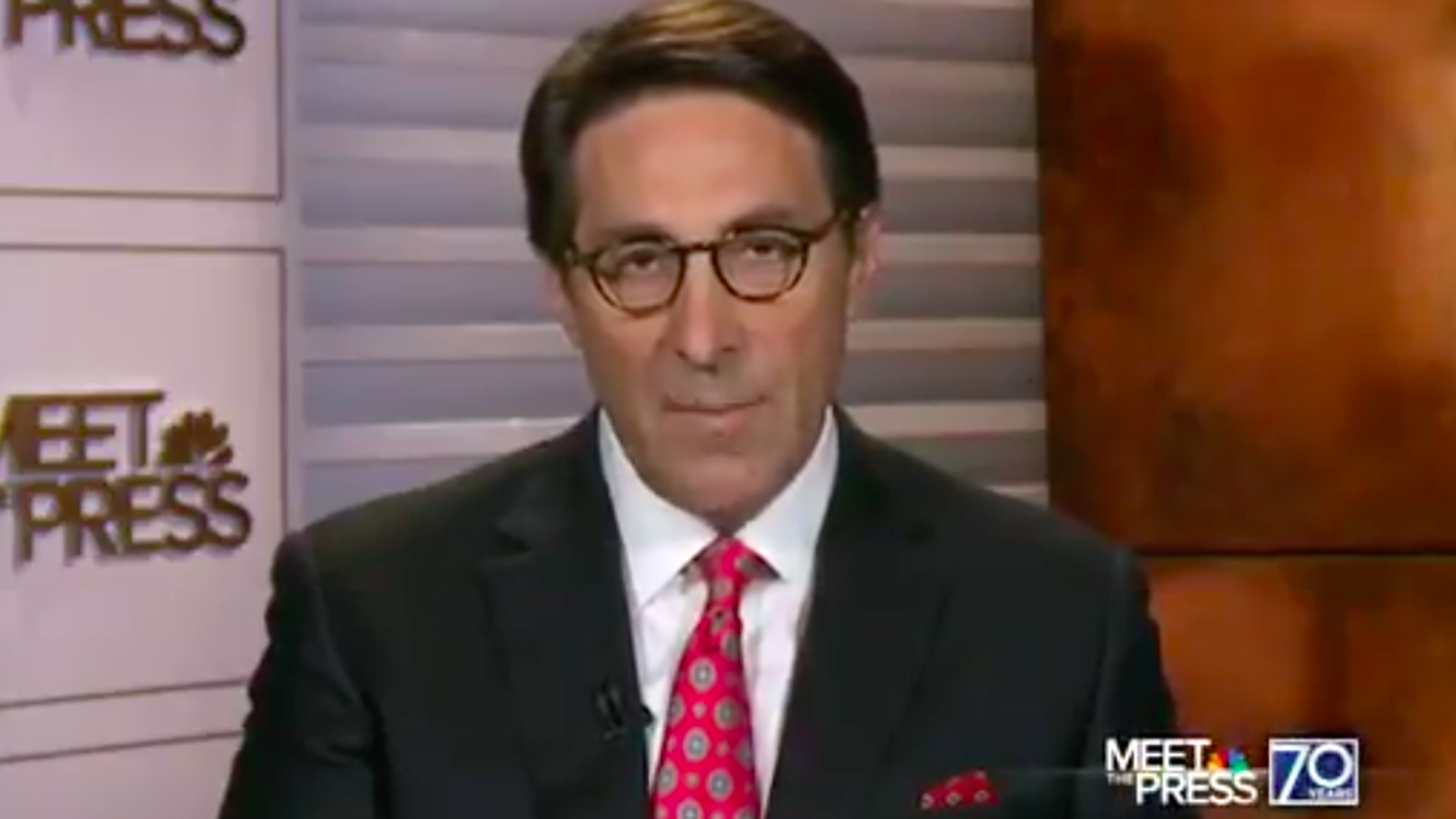 Jay Sekulow — the TV face of Trump's personal legal team, an experienced Supreme Court advocate, and chief counsel for the American Center for Law and Justice — to Chuck Todd on NBC's "Meet the Press":
"[T]he president is not under investigation by the special counsel. The tweet from the president was in response to the five anonymous sources that were purportedly leaking information to The Washington Post about a potential investigation of the president. But the president, as James Comey said in his testimony and as we know as of today, the president has not been and is not under investigation."
Todd: "If the president is innocent, why is he afraid of this investigation?"
Sekulow: "He's not afraid of the investigation. There is no investigation."
Sekulow was interviewed for four of the Sunday shows in total (no administration officials appeared). Here's what he said on CBS's Face the Nation when John Dickerson asked how he knew Trump wasn't under investigation:
Sekulow: "Because we've received no notice of investigation. There has been no notification from the special counsel's office that the president is under investigation. In fact, to the contrary. What we know is what James Comey said, the last thing we know is when he testified just a couple weeks back. That the President was not and is not a target of investigation."
Dickerson: "Of course, there have been events since James Comey told them that. But is it your view and just to educate viewers that- that if you were under investigation, there would be an obligation for the special counsel to let you know. Couldn't you be under investigation and they're just not letting you know yet?"
Sekulow: "Well, look, I can't imagine a scenario where the president would not be aware of it."
Go deeper