Trump Jr's paid speech is getting more notice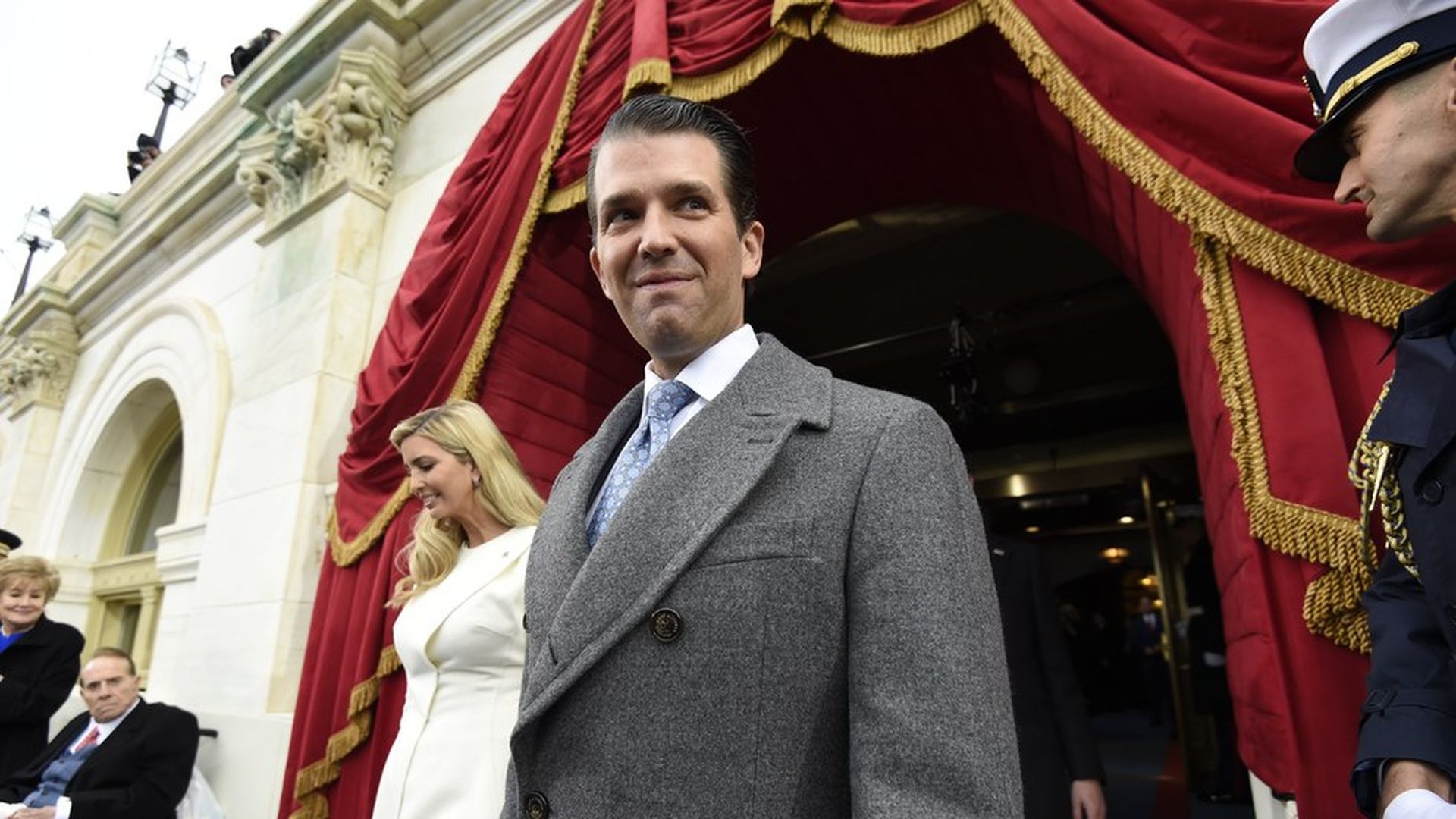 Donald Trump Jr was probably paid at least $50,000 for an October appearance before a Kremlin-linked think tank, the Wall St Journal reports.
The event was at the Paris Ritz and hosted by the Center for Political and Foreign Affairs. It came less than one month before Trump Sr was elected president. Fabien Baussart, the think tank's president, nominated Vladimir Putin for a Nobel Peace Prize last year. His wife Randa Kassis said she told Trump Jr at the meeting, "without Russia, we can't have any solution in Syria."
Kassis heads a Moscow-backed Syrian opposition group, and Baussart is a staunch defender of Russia's role in Syria.
The Trump Organization did not deny that Trump Jr was paid to appear, but said he had "been participating in business-related speaking engagements for over a decade."
Go deeper