Trump Jr.'s new claim for why he took the Russia meeting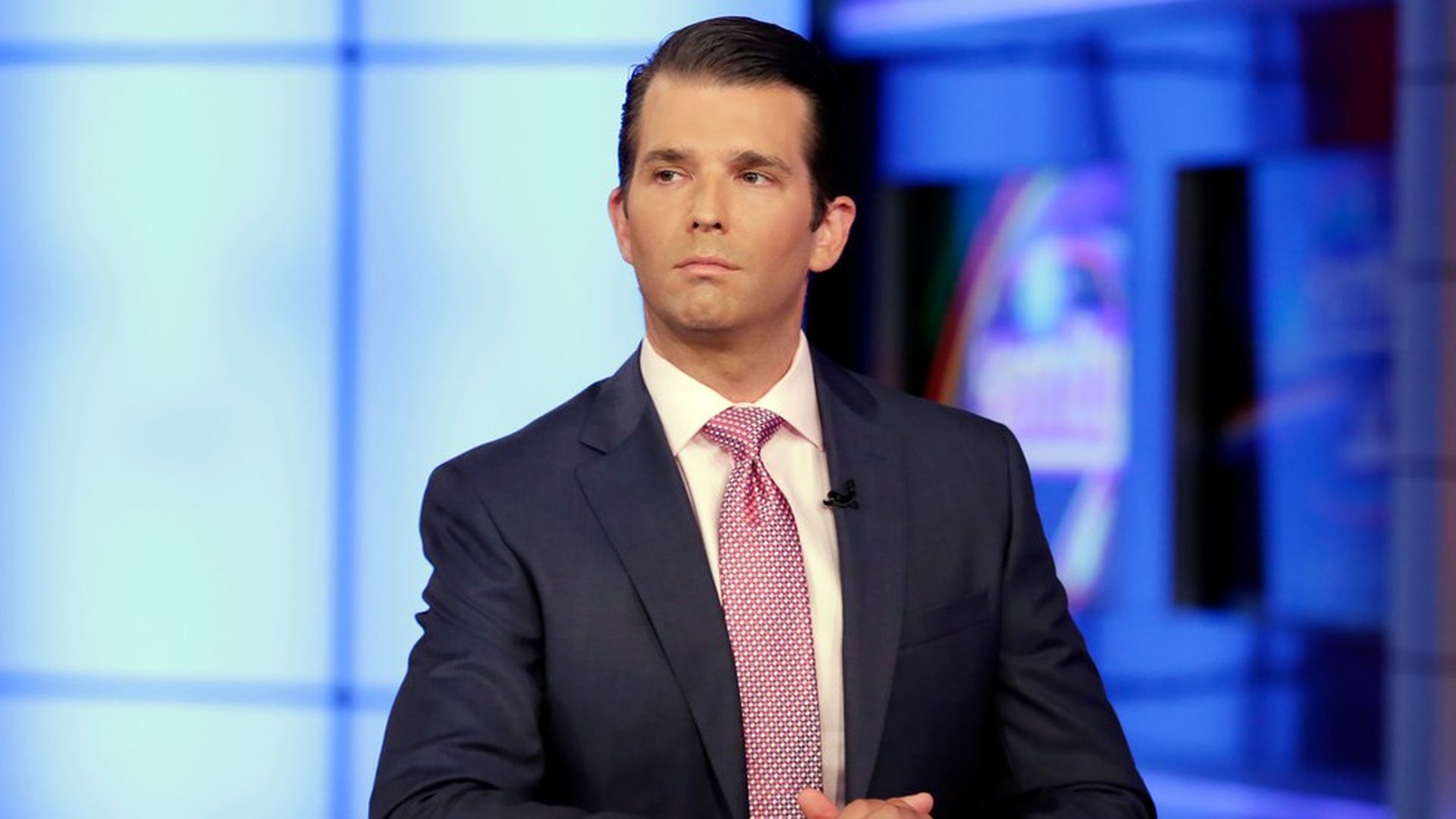 Donald Trump Jr. told Senate investigators Thursday he set up his 2016 meeting with a Russian lawyer with ties to the Kremlin because he wanted to learn about Clinton's "fitness" to be president, the NYT reports. Trump Jr. disclosed this information in a meeting with Senate staff as well as some Democratic Senators.
A key point: Trump Jr. said he was initially conflicted when the lawyer told him she might have damaging information on Clinton and that he intended to talk with his lawyers about it.
Why it matters: That means Trump Jr. knew to some extent accepting potentially damaging information about a political opponent from a foreign country could get him in legal trouble. And although Trump Jr. has given several different statements about the nature of the meeting, his testimony on Capitol Hill has added pressure, since it's a crime to mislead Congress.
When told he could potentially receive that damaging information last year, Trump Jr. replied in an email "I love it." Today, he brushed away the suspicion that this meeting could show the Trump campaign sought to collude with Russia: "As much as some have made of my using the phrase 'I love it,' it was simply a colloquial way of saying that I appreciated Rob's gesture.'" Trump Jr. insisted he did not collude with Russia.
Excerpt from his prepared statement, which the NYT obtained:
"To the extent they had information concerning the fitness, character or qualifications of a presidential candidate, I believed that I should at least hear them out…Depending on what, if any, information they had, I could then consult with counsel to make an informed decision as to whether to give it further consideration."
Go deeper