Trump Jr. to talk to Senate panel about Russian lawyer meeting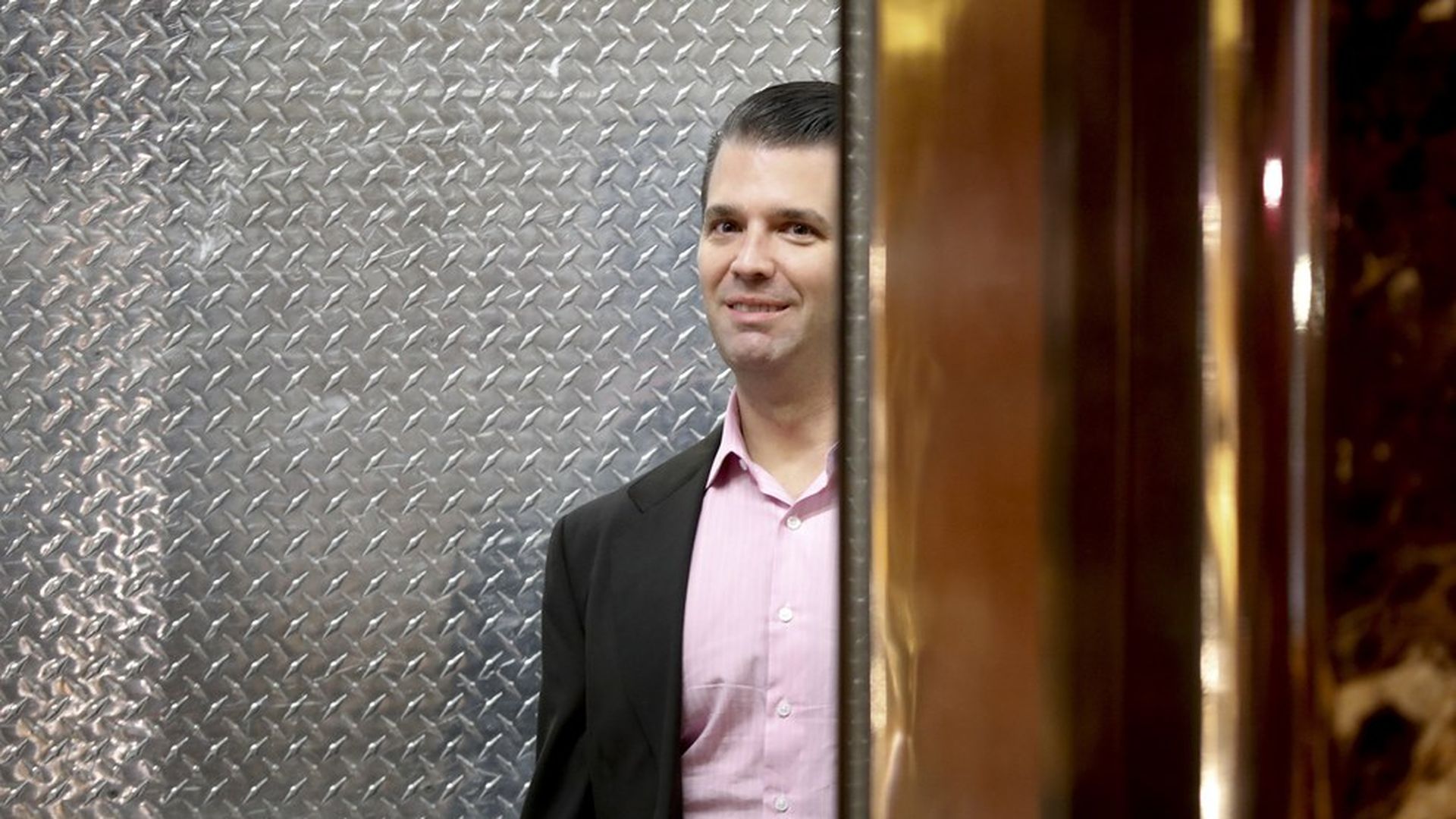 Donald Trump Jr. will meet with the Senate Judiciary Committee in a closed session about his meeting with a Russian government lawyer during his father's campaign for the presidency last year, CNN reports. A committee spokesman wouldn't say when it will happen, but Senators Chuck Grassley and Dianne Feinstein have both previously said they expect Trump Jr. to appear as soon as September.
The discussion between Trump Jr. and the Senate panel will be transcribed.
Why it matters: Before the meeting, Trump Jr. was promised damaging information about Trump's opponent, Hillary Clinton. Special Counsel Bob Mueller is reportedly looking into whether the president tried to cover up the purpose of the meeting.
Bonus: Mueller has issued subpoenas for the former attorney and current spokesman for former Trump campaign manager Paul Manafort, per CNN.
Go deeper