Trump Jr. met with Kremlin-connected lawyer during campaign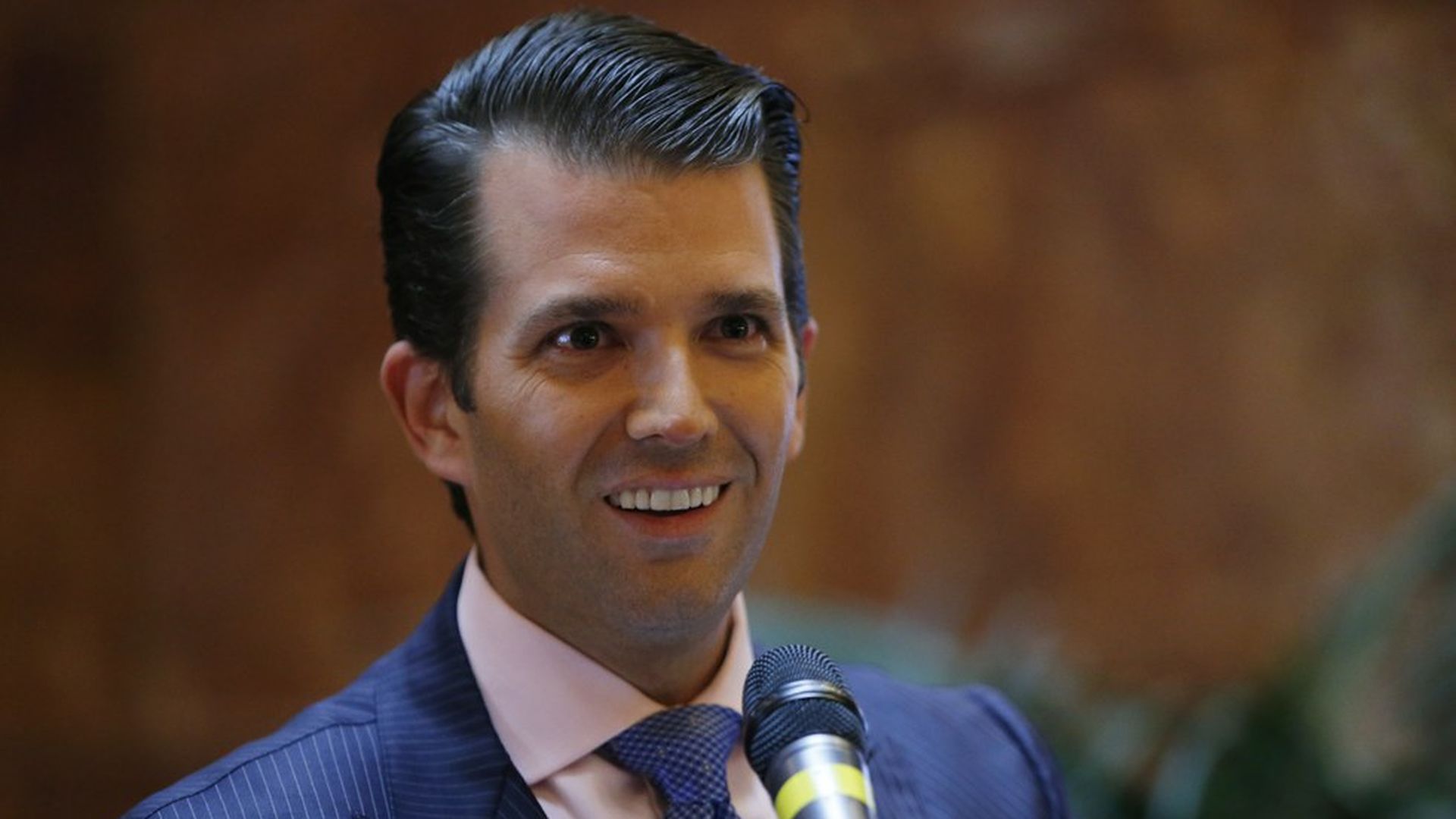 Donald Trump Jr. reportedly attended a June 9 meeting at Trump Tower with a Russian lawyer who has connections to the Kremlin — just two weeks after Trump secured the Republican presidential nomination, according to NYT. Paul Manafort, Trump's former campaign manager who held this role at the time of the meeting, and Jared Kushner attended as well.
How it happened: The Times' sources described confidential government records that detailed this meeting and its attendees.
Why it matters: The ongoing Russia probes determining whether and which of Trump's associates had ties to the Kremlin during the election. But perhaps more concretely, this is the first explicit piece of evidence of one of Trump's close aides coordinating with a Russian official throughout the campaign and it's the first time Trump Jr. has been known to have a meeting like this.
Go deeper: Axios' helpful chart on which White House members have hired lawyers for the Russia probes.
Go deeper