Trump Jr: 'in retrospect, probably would have done things differently'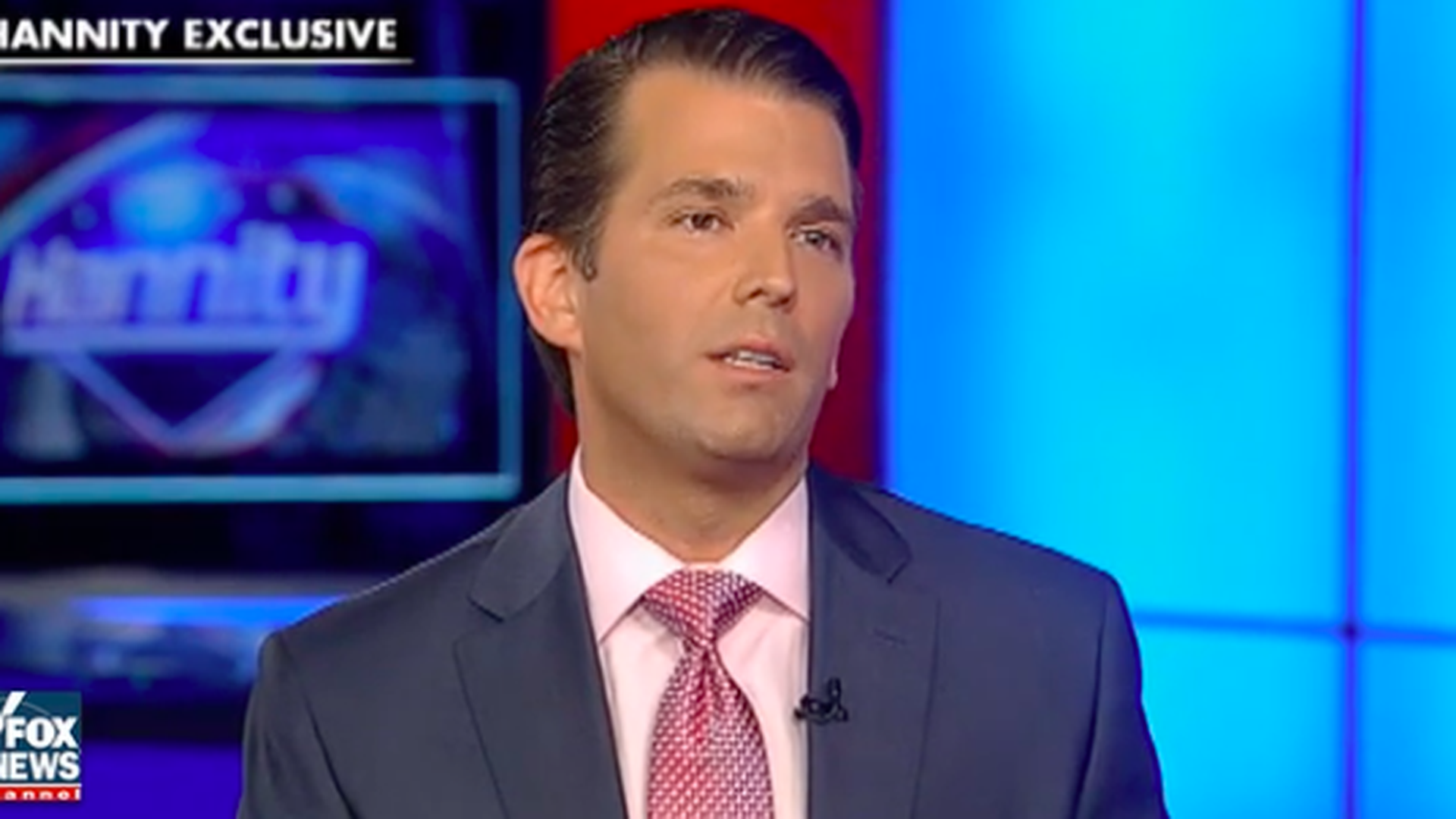 Donald Trump Jr. spoke to Fox News' Sean Hannity in his first interview since releasing emails which revealed that, prior to taking a meeting with a Russian lawyer, he had been told the Russian government wanted to share information to help his father win. Transcript via Fox News:
On whether he would have done things differently: "In retrospect I probably would have done things a little differently. Again this is before the Russia mania, this is before they were building this up in the press. For me this was opposition research, they had something you know maybe concrete evidence to all the stories I'd been hearing about, probably under reported for years not just during the campaign so I think I wanted to hear it out. But really it went nowhere and it was apparent that wasn't what the meeting was about."
On why he decided to take the meeting with the Russian lawyer:
"Honestly, my take away when all of this was going on, is that someone has information on our opponent. Things are going a million miles per hour. You know what it's like to be on a campaign. We just won Indiana, but we're talking about a contested convention. Things are going a million miles per hour again and hey, wait a minute, I've hear about all these things, but maybe this is something, I should hear him out."
On whether he read the emails:
"I had been reading about scandals that people were probably underreporting for a long time so maybe it was something that had to do with one of those things. I mean this was her perhaps involvement with the Russian government…so, you know, again, I didn't know if there was any credibility, I didn't know if there was anything behind it, I can't vouch for the information…someone sent me an email! I can't help what someone sends me. I read it, I responded accordingly, and if there was something interesting there, I think that's pretty common."
On whether he told his father about the meeting:
"No. It was just a nothing. There was nothing to tell. I mean, I wouldn't have even remembered it until you started scouring through this stuff. It was literally just a wasted 20 minutes, which was a shame."
Go deeper