Trump isn't talking taxes with red-state Dems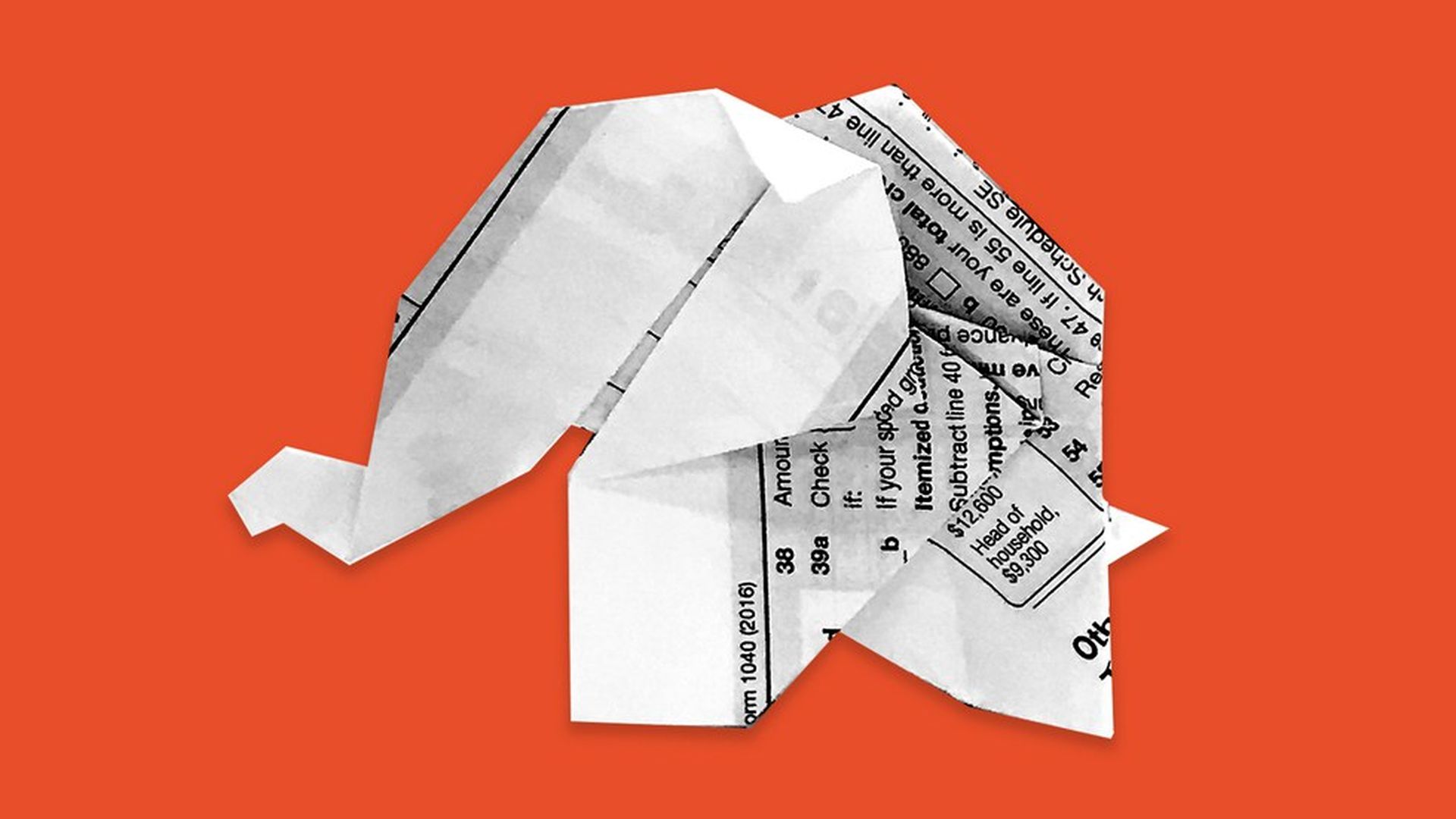 The Trump administration has not made a serious attempt to discuss tax reform with any of the 10 Democratic senators in states that Trump won.Why this matters: The Trump administration views tax reform as a must-pass, its last chance to pass major legislation before the 2018 midterm. After the disaster that was the health-care debate, Republican operatives say it's political malpractice not to have at least tried reaching out to these red state Democrats, particularly those who are up for re-election in 2018.The 10 Democratic senators up for reelection next year in states Trump won: Debbie Stabenow (MI), Tammy Baldwin (WI), Joe Manchin (WV), Jon Tester (MT), Heidi Heitkamp (ND), Joe Donnelly (IN), Bill Nelson (FL), Bob Casey (PA), Sherrod Brown (OH), Claire McCaskill (MO). (Sens. Manchin, Donnelly and Heitkamp did not sign a letter signed by 45 other Democrats listing their demands for any tax plan.) Here's a breakdown:
1. Stabenow: "There was a tax meeting in May organized by the committee but the Administration has not reached out to Senate Democrats on tax reform," an aide said.2. Baldwin: Her office has not heard from the White House about tax reform. "We've introduced legislation to close the carried interest tax loophole, which [Trump] campaigned on saying he wanted to close that loophole — but it wasn't included in the one-page tax reform plan," an aide said.3. Manchin: "No we haven't seen anything," Sen. Manchin said. "Other than what the president and Gary Cohn put out that one time that's about all we've seen." Spokesman Jonathan Kott added: "We'd love to work with them on tax reform."4. Tester: Marnee Banks, the senator's communications director, said that the senator hasn't heard from the White House on tax reform.5. Heitkamp: Sen. Heitkamp said she had not heard from the administration. She said "we'll see" if they reach out after she didn't sign the tax letter with her Democratic colleagues yesterday.6. Donnelly: "No, the White House hasn't reached out to him on tax reform," a spokesman said.7. Nelson: "Short answer: no. Haven't heard from admin re: tax reform," said Ryan Brown, one of Sen. Nelson's press aides.8. Casey: "We haven't had specific outreach from the White House outside of finance committee meetings on the issue," said Jacklin Rhoades, the senator's communications director.9. Brown: "Brown attended a meeting with Finance Committee Dems and Republicans on May 17 with Cohn and Mnuchin. There has been no further engagement from the Administration on tax reform since," a spokesperson said.10. McCaskill: Sen. McCaskill said she han't heard from the administration on tax reform.
Go deeper