Trump is still trying to revive the Senate health bill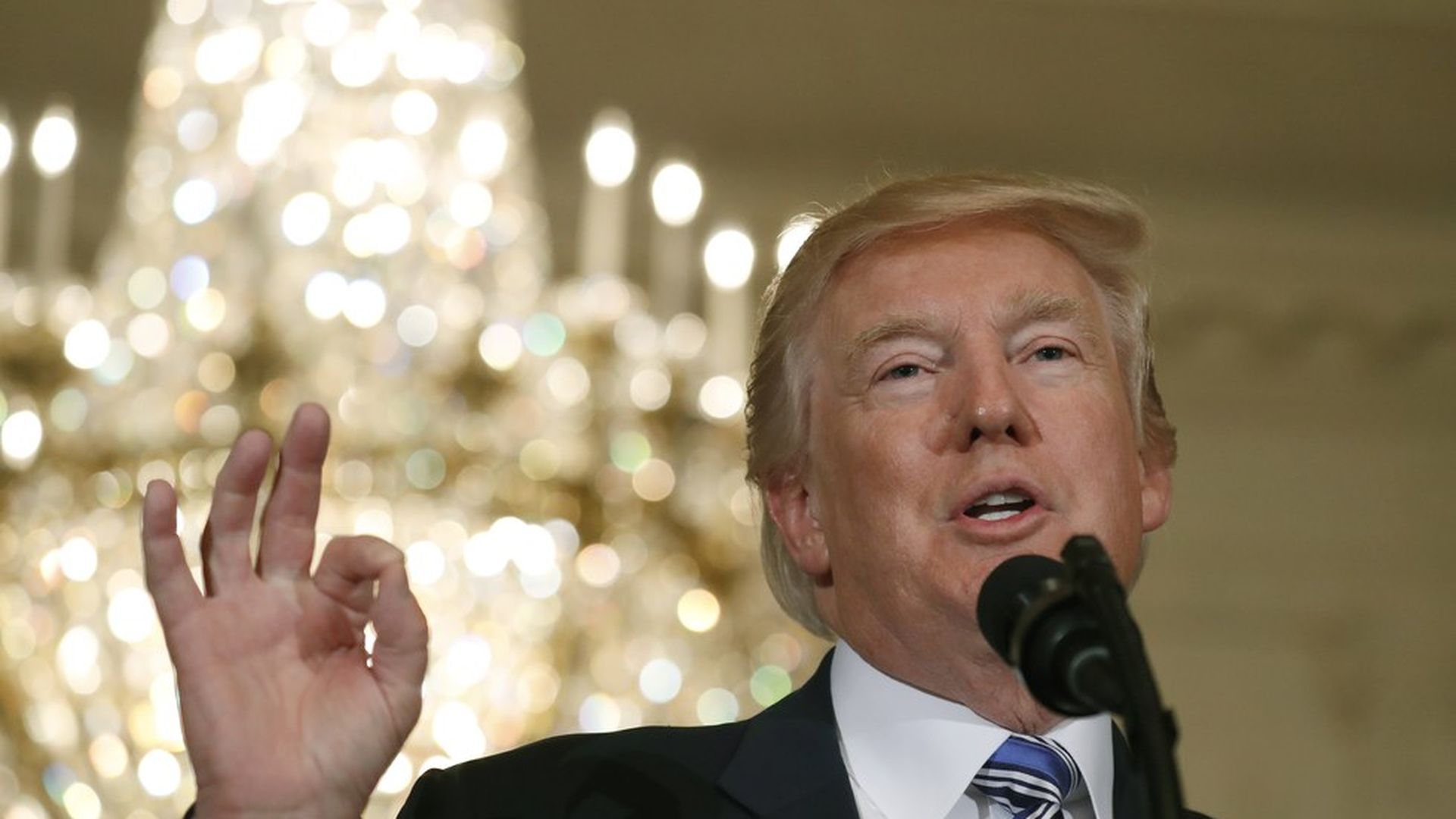 President Trump hasn't given up on the stalled Senate health care bill, and has reached out to Sen. Mike Lee to see what it would take to get him back on board, the Washington Examiner reports. Lee, who was one of two GOP senators who pulled the plug on the bill Monday night, told Trump he still wants to let health insurers get out of more Affordable Care Act regulations. Trump seemed open to his suggestions, a spokesman told the Examiner.
Between the lines: This anecdote suggests that Trump will try to convince Republican senators to revive the broader Senate health care bill when they meet for lunch at the White House today. It suggests that Trump still hasn't grasped the big reason why Senate Republicans are stuck: They want different things, and every time GOP leaders try something to please one wing of the party, it pushes away the other.
Go deeper