Trump is robocalling for Kansas special election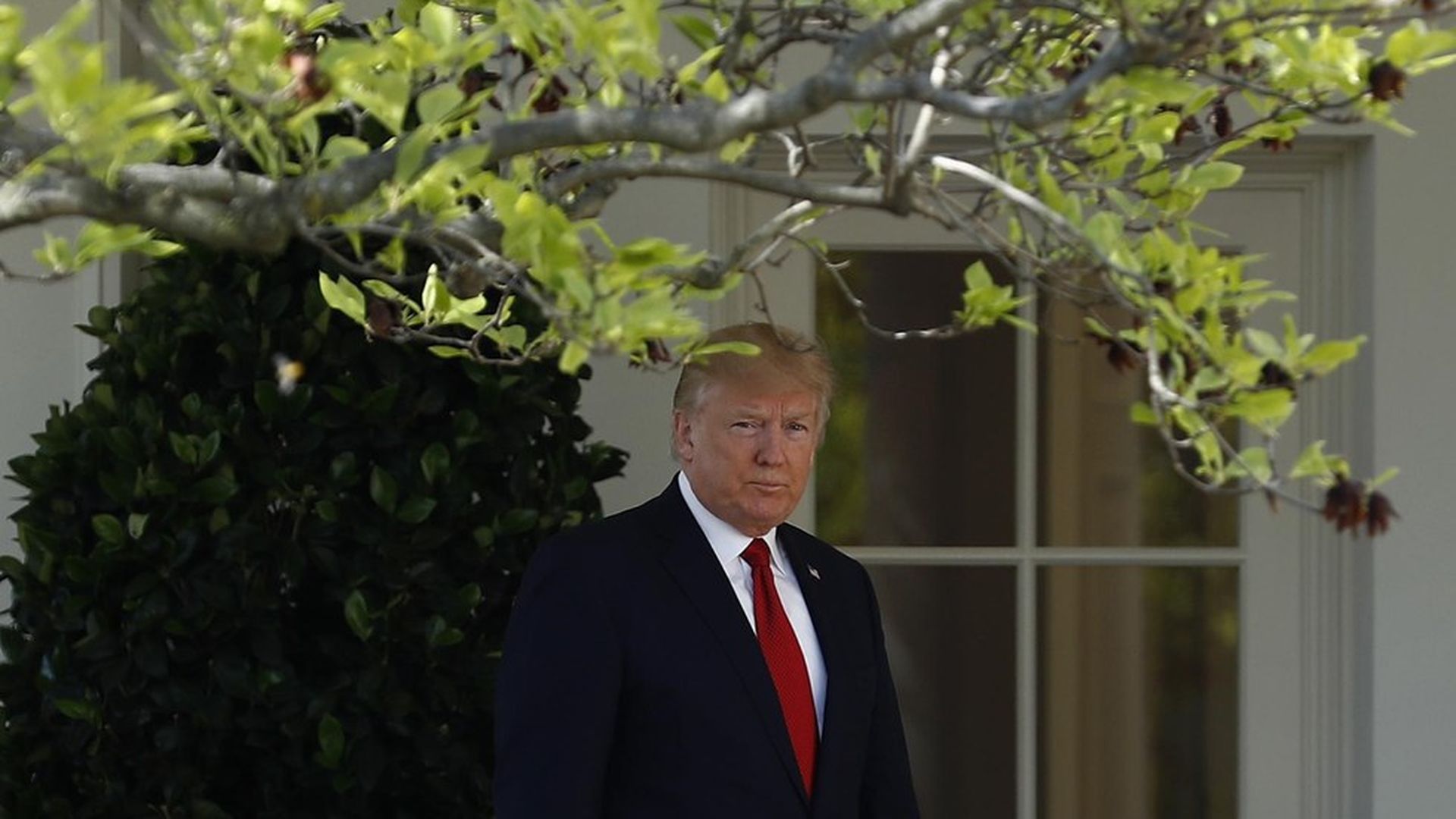 President Trump has recorded a robocall in support of Kansas State Treasurer Ron Estes' bid for the House seat vacated by CIA Director Mike Pompeo. The special election is tomorrow, and it's the first Congressional election since Trump took office.
Why it matters: The Republican nerves are showing; Kansas' 4th should be safe for the GOP — it's home to Koch Industries and party mega-donor Charles Koch — but they're still pulling in the big guns, including Mike Pence, Ted Cruz and now Trump. Here's what Trump is telling voters:
Ron is going to be helping us, big league... I need Republicans like Ron Estes to help me get the job done.
As Cruz put it at rally today in Wichita, "Today, the eyes of the whole country are on Kansas."
Go deeper