Trump is building a Cabinet ready for political, legal war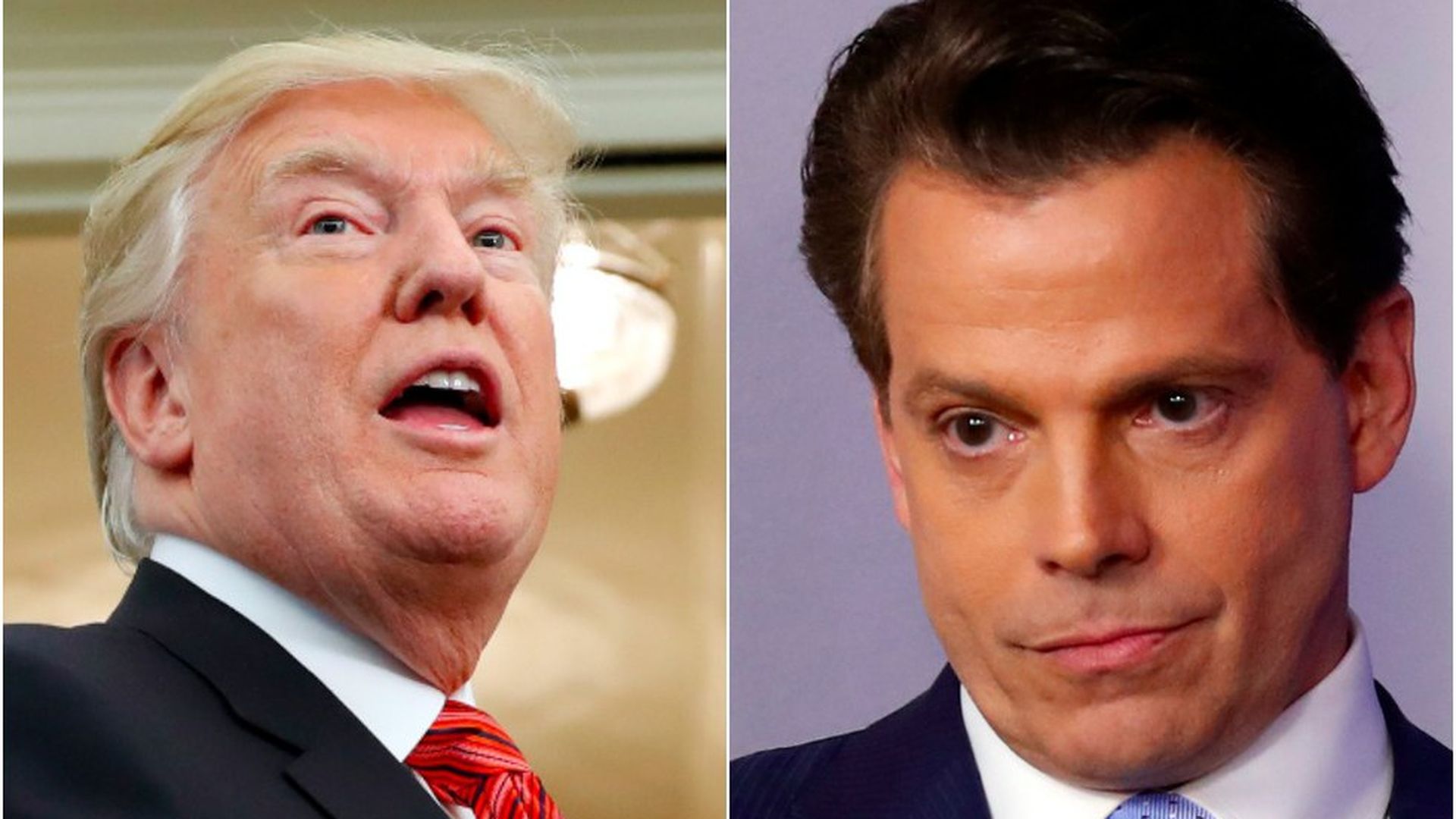 When President Trump makes more changes in his West Wing (insiders suspect August or September, but who knows?), any new faces are likely to be in the mold of Anthony Scaramucci, age 53, the pugilistic Wall Streeter known as "Mooch" who was named White House communications director, beginning Aug. 15.
The announcement: "Scaramucci, a successful entrepreneur, financier, and founder of SkyBridge Capital, ... will oversee the entire communications operation, including message development and strategy. He will report directly to the President." (Usually would report to the chief of staff.)
The President is building a wartime Cabinet, for political and legal war. One longtime ally who's likely to have a more visible, frequent role: Newt Gingrich, husband of Callista Gingrich, Trump's choice for ambassador to the Vatican.
Trump relishes fights, and creates plenty of them. But now he's in a real one, with special counsel Bob Mueller signaling that he plans an expansive, exhaustive investigation aimed at Trump, his relatives, and current and former political lieutenants.
One West Wing confidant says Trump really might dismiss Mueller. So POTUS needs "a group that can fight through what could end up being something quite amazing."
"We're going to see out-and-out political warfare, and not over ... Medicaid," the confidant said.
Be smart: As Matt Miller, the MSNBC contributor and former Obama Justice Department official, tweeted after the revelation that Trump was digging dirt on Mueller and contemplating pardons: "Takeaway from the Post & NYT pieces is we are headed for certain crisis. Trump just will not, cannot allow this investigation to go forward."
Go deeper