Trump in phone call: "What would happen if I fired Sessions?"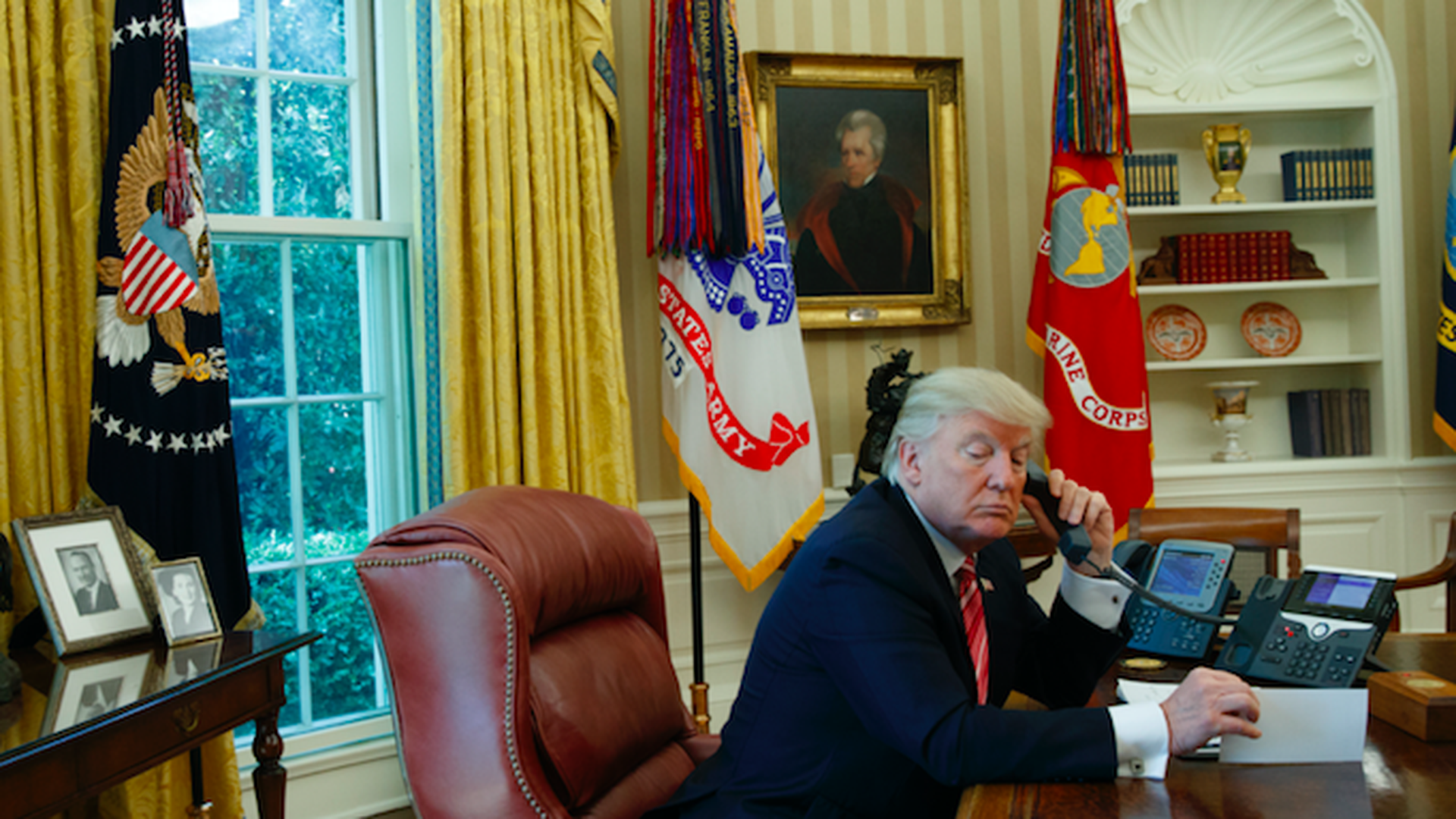 President Trump, in one of his hallmark rituals, recently called a longtime political associate and asked out of the blue: "What would happen if I fired Sessions?"
Trump has been openly undermining Attorney General Jeff Sessions, yesterday tweeting that he's "beleaguered." Already this morning, POTUS tweeted that Sessions has "taken a VERY weak position on Hillary Clinton crimes."
Remember: This is his own Cabinet member! It's not normal.
Reflecting the conversations going on inside Trumpworld, the political associate says he replied: "If you're going to fire people at Justice, don't you want to save that bullet for Mueller?"
There's speculation in both parties that replacing Sessions could be a prelude to firing the special counsel. Axios broke the news yesterday that Trump was considering bringing back Rudy Giuliani as attorney general. (Rudy swats away the idea, but that didn't stop Trump from floating it.)
The WashPost adds Sen. Ted Cruz as a possibility: "Another scenario is that Trump could make a recess appointment, said Steve Vladeck, a professor at the University of Texas School of Law. ... Trump could choose an attorney general during the August recess who would serve until the end of the next Senate session, which would run to Jan. 3, 2019. That person would have the same authority as someone who is confirmed by the Senate."
Another Post story builds on Jonathan Swan's reporting on Sunday: Incoming White House communications director "Anthony Scaramucci ... is exercising a broad mandate from the president and intends to follow through on threats to purge aides he believes are disloyal to Trump and leaking to the press."
Be smart: This chaotic White House is about to get even more unstable. Insiders expect big changes between now and September.
Go deeper