Trump: "I may very well end" the Iran deal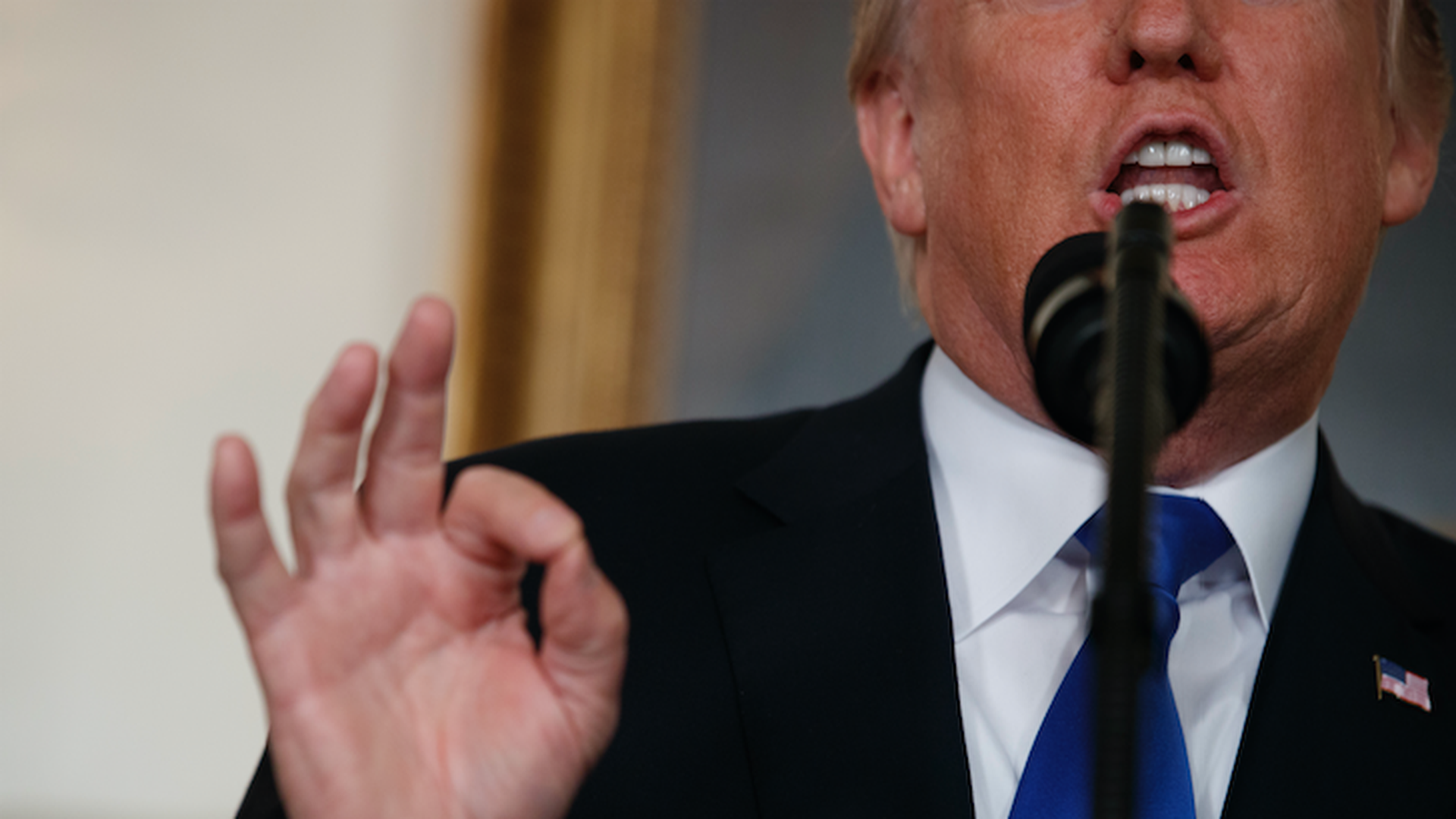 "The deal is terrible," Trump told reporters on the South Lawn of the White House after his announcement earlier today.
The big quote: "We will see what happens with Iran. We're very unhappy with Iran. They have not treated us with the kind of respect that they should be treating. They should have thanked Barack Obama for making that kind of deal. … They were gone. They were economically gone. He gave them 1.7 billion in cash, and they should be 'thank you, President Obama.' They didn't say that."
A few other highlights from his comments before heading off to Beltsville, MD:
On cost sharing: "That money is going to insurance companies to prop up insurance companies…to lift up their stock price... and that's not what I'm about."
On working with Dems: "The Democrats should come to me. I would even go to them! I'm only interested in one thing: getting great healthcare for this country."
On Puerto Rico: "As Puerto Rico is concerned, I love Puerto Rico. Puerto Rico has to get the infrastructure going…I'm gonna help them."
On North Korea options: "If something can happen where we negotiate we're always open to that. If there is something other than negotiation, believe me, we are ready."
Go deeper: The Iran deal explained
Go deeper