Trump: I asked Comey if I was under FBI investigation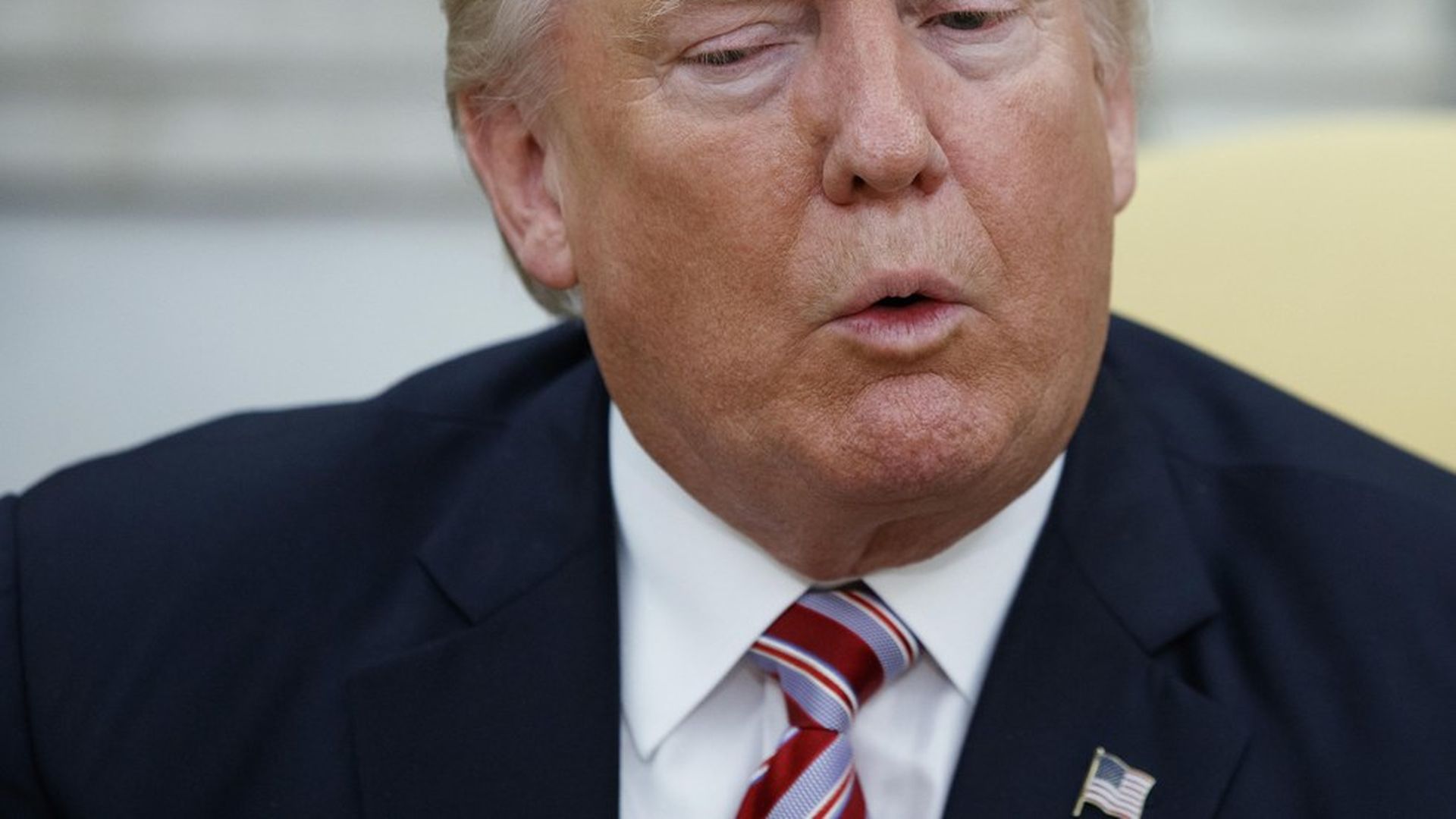 Trump told NBC's Lester Holt he decided to fire James Comey before meeting with Jeff Sessions and Deputy A.G. Rod Rosenstein, contradicting repeated White House statements.
Trump says Comey told him once at dinner and twice over the phone that he was not under investigation. "I said, 'if it's possible, would you let me know, am I under investigation?'"
Trump said the dinner came about "because he wanted to stay on" as FBI Director, and he told Comey "we'll see what happens."
Trump: "I know that I'm not under investigation. Me. Personally. I'm not talking about campaigns, I'm not talking about anything else. I'm not under investigation."
Does it cross any lines? No, per Pete Williams' sources, who say the conversations would violate no laws.
Pulling no punches: Trump called Comey a "grandstander" and a "showboat."
Go deeper