Trump heads to Iowa for tech talk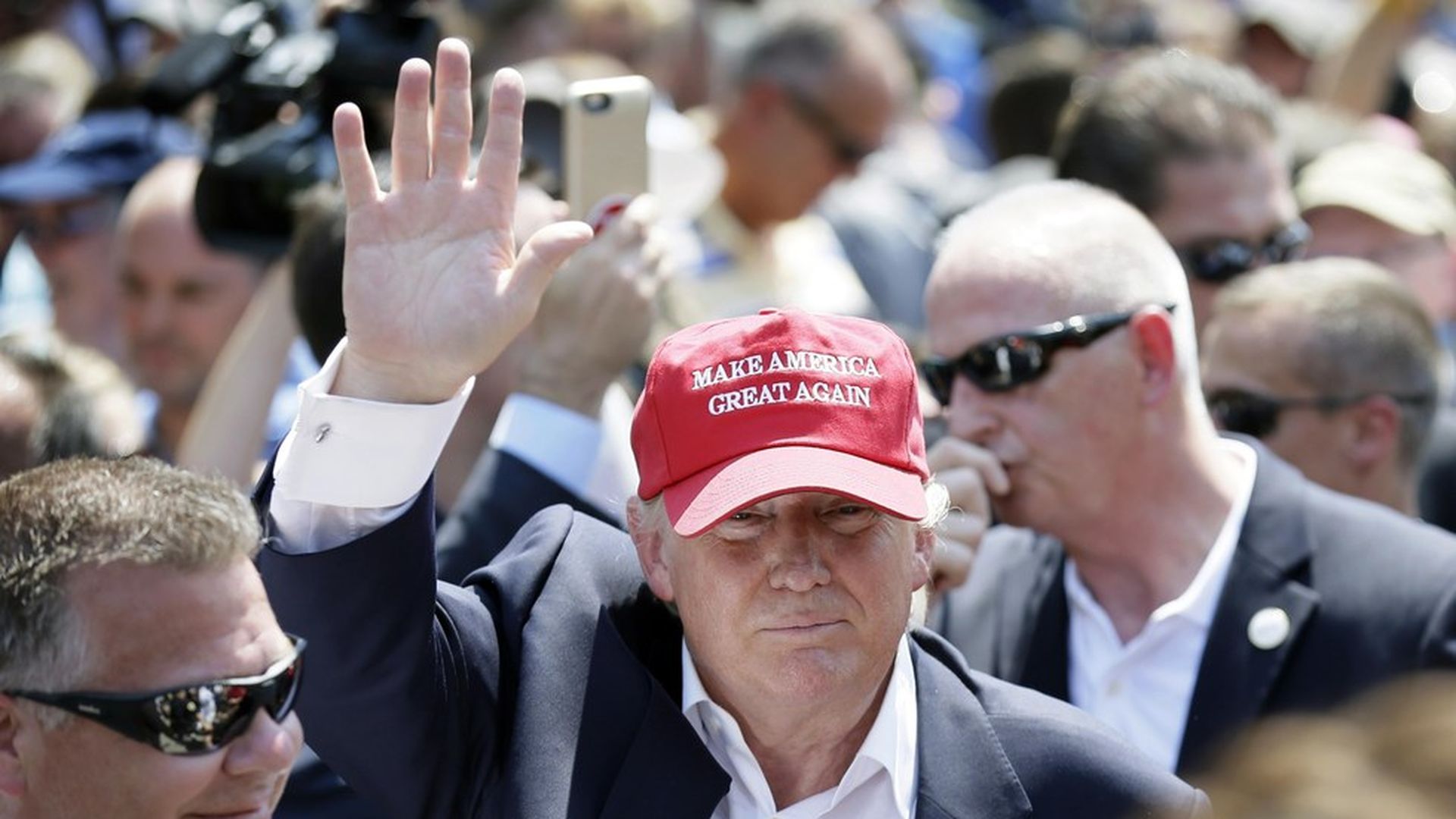 The White House's "Tech Week" is hitting the road, and President Trump plans to tell Iowans Wednesday that he's committed to "including internet connectivity" in any infrastructure package the administration builds with Congress, aide Ray Starling told reporters.
That pledge will come as part of an event at Cedar Rapids' Kirkwood Community College that will highlight agricultural technology.
Let's talk details: It's expensive to build networks in rural areas, because providers struggle to recoup their investment from a small customer base, so it could be difficult to find money for rural broadband. Starling said the administration recognizes that "we'll have to invest monetarily" but also hopes to look to the private sector and money already deployed by the government. "At this point I think the conversation is relatively high-level and the president is committed to working with whatever Congress sees as the best solution there," Starling said when asked for specifics.
Go deeper