Trump hates his press shop but loves Sanders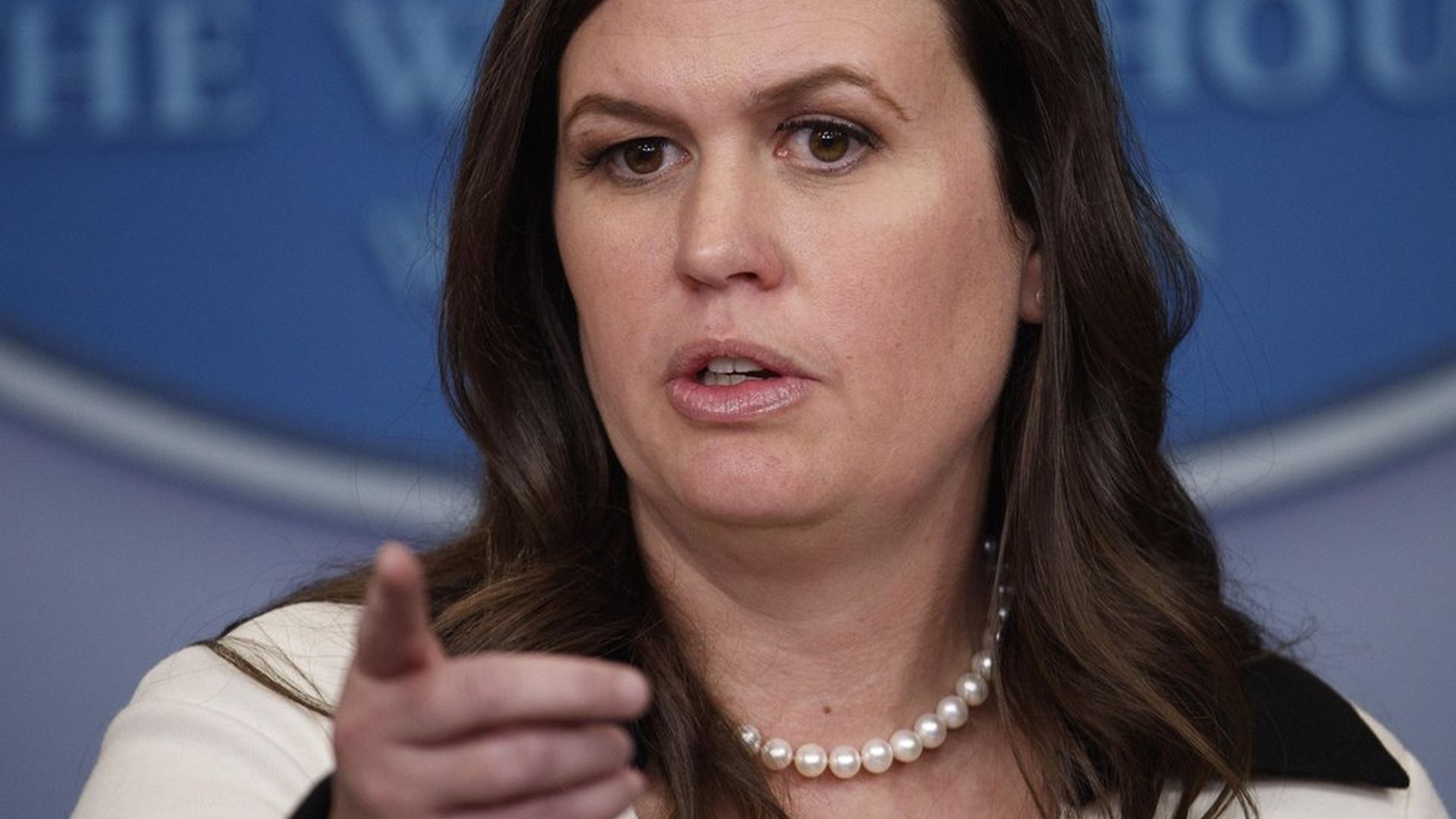 President Trump has found someone other than himself to blame for the bungled firing of James Comey: his press shop.
Trump believes the communications team let him down badly on Tuesday evening in the minutes and hours after his decision to fire the FBI director, according to two White House sources. The one exception to his ire is Sarah Huckabee Sanders, who has been performing as a stand-in press secretary while Sean Spicer is on Naval reserve duty.
Trump has no patience for the defense that the press team didn't get enough time to prepare for Comey. The near universal view among senior White House officials is that Tuesday night's fiasco was a competence problem not a lack-of-time problem.
A source with direct knowledge tells me the president has been openly sounding people out about removing Spicer, but it's not clear whether any decision has been made. I emailed Sanders and Spicer about this last night and Sanders told me, "the entire premise of your story is wrong."
Go deeper