Trump hates fake news, loves big media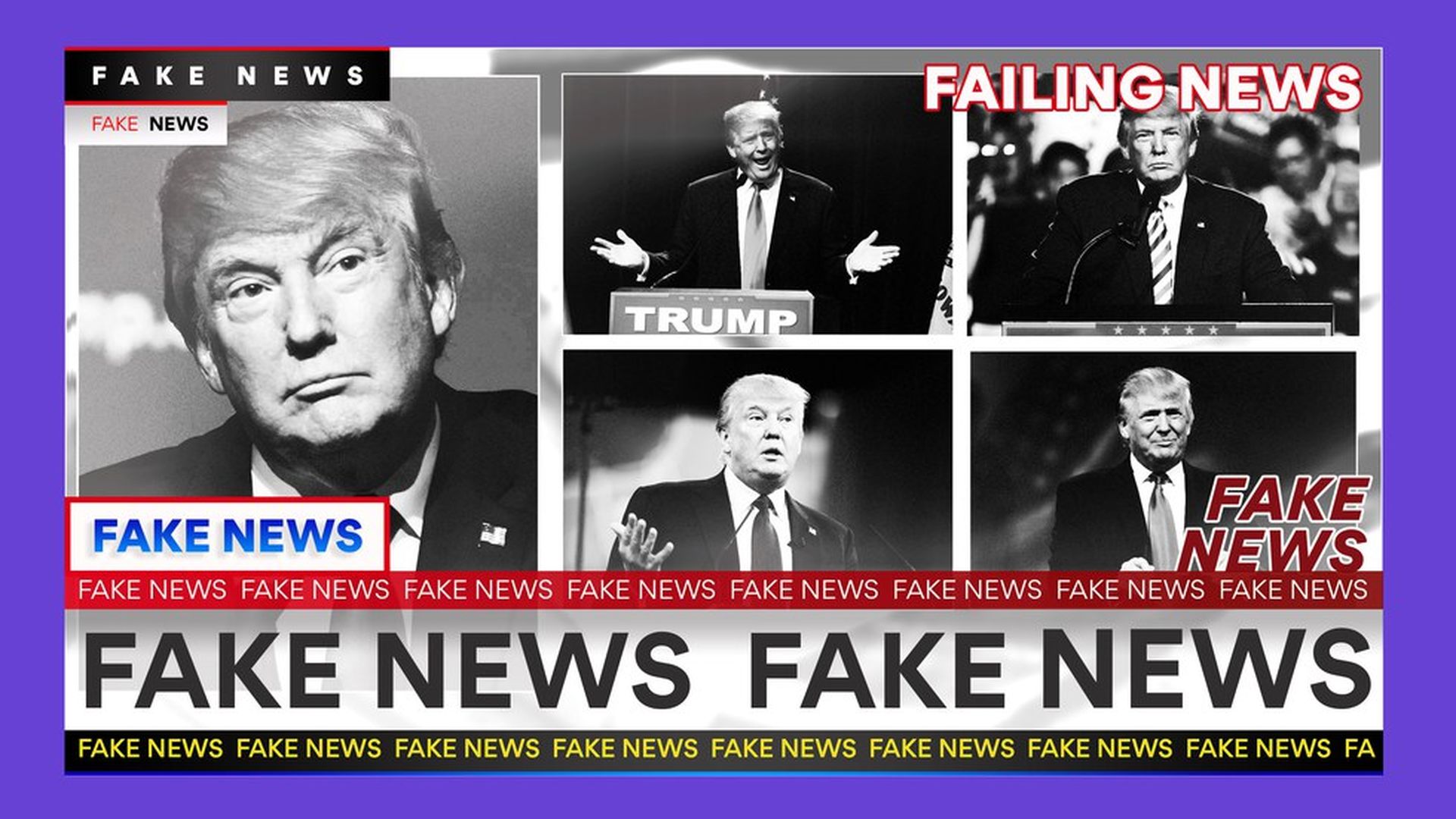 President Trump continues to publicly belittle big media organizations as "fake news," but in Washington, his administration's moves are a boon to big media companies. Telecom and technology companies are being deregulated while smaller media companies worry about their ability to survive.
Why it matters: On the campaign trail, populist Candidate Trump vowed to "break up the new media conglomerate oligopolies" and to shut down the biggest media deal of the year. But President Trump's administration has actually encouraged consolidation as part of its deregulatory blitz.
Consider:
The number of announced media deals rose under the new administration, per PwC, with both the first and second quarter eclipsing the final year of the Obama administration in deal volume — as well as much of 2015.
While analysts say changes in viewing habits are driving consolidation in the media industry, they also say that's being helped along by the administration's deregulatory stance.
Google and Facebook are growing bigger than ever: Trump told Axios earlier this year that Facebook's dominance didn't concern him, because the platform enables him to communicate directly with the American people.
From regulators to Republican lawmakers, there has been little appetite to take on the companies beyond mandating more transparency for political ads — something that's grounded in national security concerns, not antitrust doctrine.
Who's benefited?
The telecom companies. Ajit Pai's FCC is well on its way to repealing net neutrality regulations and given the green light to arrangements that give free data to customers who use certain applications or services. And Republican lawmakers voted to repeal privacy regulations for the companies.
Broadcasters — particularly the Trump-friendly Sinclair. The FCC removed a key regulatory hurdle for local news consolidation, clearing the way for Sinclair's acquisition of Tribune's stations.
Google and Facebook. The titans of the internet are taking tons of flak on Capitol Hill over the role they may have played in Russian election meddling. But President Trump has been quiet about it and hasn't acknowledged that there was Russian election meddling in the first place. Meanwhile, his antitrust regulators don't seem interested in pursuing the companies despite pressure from the left.
Yes, but: The good fortunes of a select few big media companies shouldn't obscure the fact that Trump is using his office to carry out grudges against individuals reporters and outlets for reporting things he doesn't like.
Just last week he said — twice! — that licenses for NBC stations should be challenged and potentially revoked. His media regulator, Pai, was silent — despite earlier this year declaring himself a defender of the free press in response to questions about the president's attacks.
Go deeper