Trump gone wild — international edition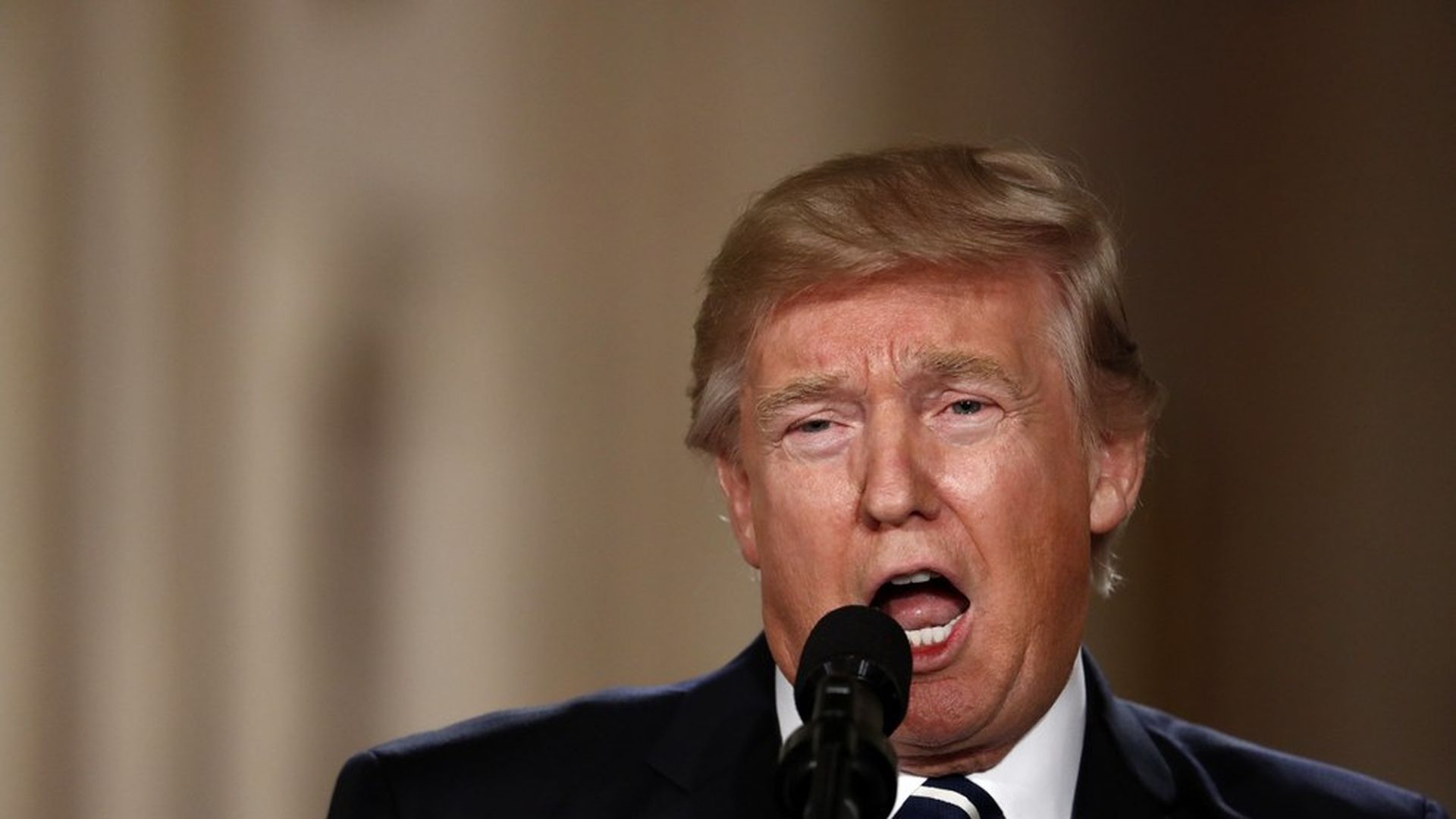 After four phone calls with other world leaders, Trump told Australian Prime Minister Malcolm Turnbull that "this was the worst call by far," ending the call about 35 minutes early, according to the Washington Post.
Trump threatened to use military force with Mexico if President Peña Nieto didn't get rid of the "bad hombres" in his country, and said he wasn't afraid to send in troops, per AP. The White House and Mexico have denied it.
The administration is revamping a policy designed to fight extremism, per Reuters. Instead of attacking many dangerous ideologies, it will now focus exclusively on radical Islam.
Earlier today the Trump Administration put Iran on notice for a ballistic missile test it conducted this weekend, in alleged violation of a U.N. Security Council resolution. Mike Flynn made a special appearance at the WH press briefing.
And yesterday, reporters surfaced audio of Steve Bannon saying last year that war with China is likely to happen: "We're going to war in the South China Sea in five to 10 years, aren't we?"
New U.N. Ambassador Nikki Haley said Trump will usher in a new era, and that they're "taking names."
Go deeper