Trump goes on the offensive while Pence lawyers up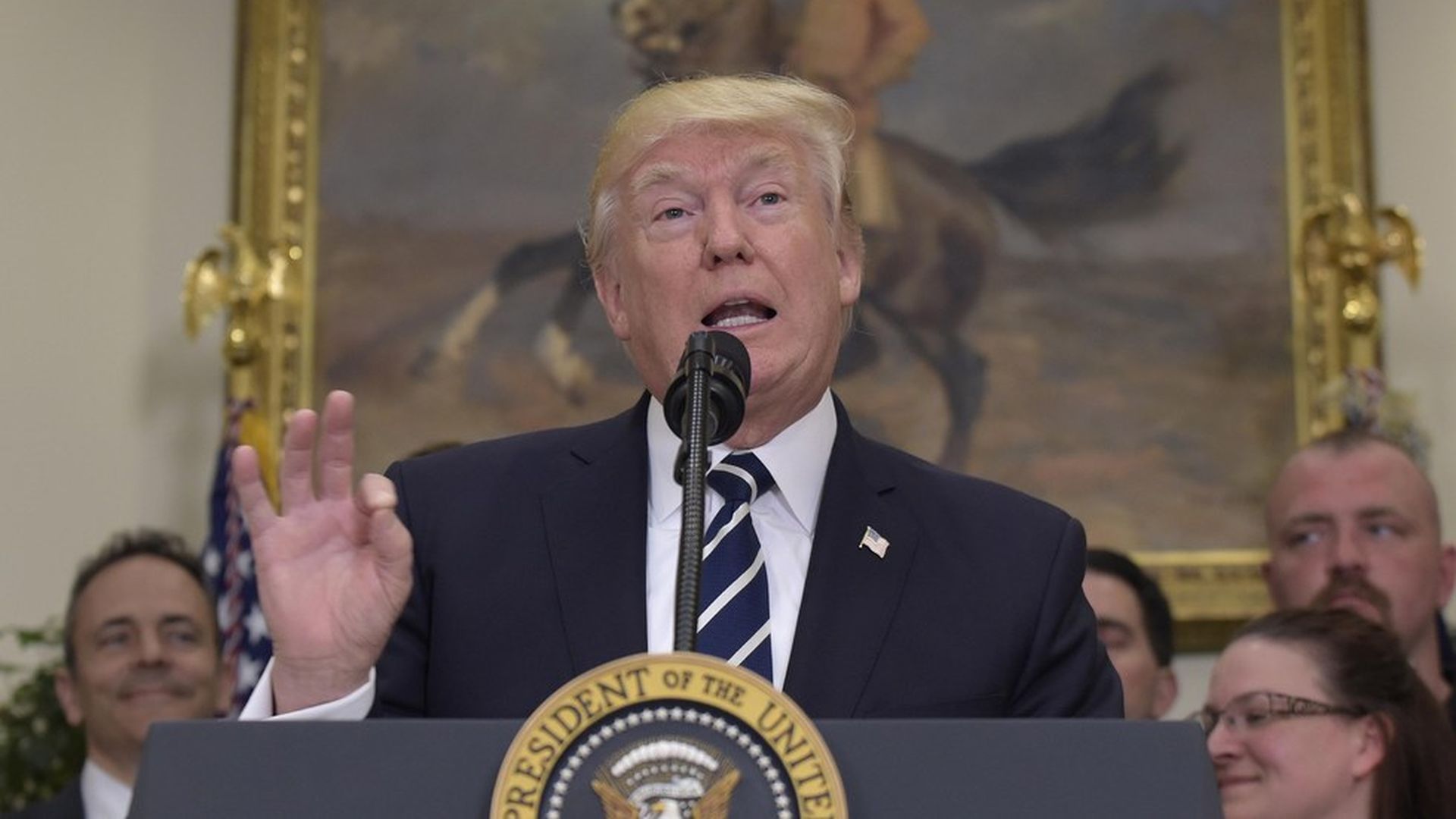 In the moment, it's impossible to process how consequential, historic and bizarre these dribs and drabs are that we're being barraged with all day.
Less than 24 hours after a mass shooting that critically wounded a member of Congress, the President of the United States issued official statements via Twitter that said:
"They made up a phony collusion with the Russians story, found zero proof, so now they go for obstruction of justice on the phony story. Nice ... You are witnessing the single greatest WITCH HUNT in American political history - led by some very bad and conflicted people!"
He followed up later in the day with more tweets:
"Why is that Hillary Clintons family and Dems dealings with Russia are not looked at, but my non-dealings are? ... Crooked H destroyed phones w/ hammer, 'bleached' emails, & had husband meet w/AG days before she was cleared- & they talk about obstruction?"
And just this morning: Axios' Jonathan Swan pointed out that White House allies, over the past 10 days, have taken cues from Trump and begun hitting Mueller on the air, in social media and in conversations with reporters.
History note by Blake Hounshell:
Then at 9:21 last night, following two nights of revelations by the WashPost about the Mueller investigation, Deputy Attorney General Rod Rosenstein released a statement saying:
"Americans should exercise caution before accepting as true any stories attributed to anonymous 'officials,' particularly when they do not identify the country – let alone the branch or agency of government – with which the alleged sources supposedly are affiliated. Americans should be skeptical about anonymous allegations. The Department of Justice has a long-established policy to neither confirm nor deny such allegations."
And, if all that weren't enough for one day, we learn that Vice President Pence has lawyered up.
Statement from an aide: "[T]he Vice President has retained Richard Cullen of McGuire Woods [in Richmond] to assist him in responding to inquiries by the special counsel. The Vice President is focused entirely on his duties and promoting the President's agenda and looks forward to a swift conclusion of this matter."
The backdrop: Amid all this, Republicans are trying to pass a health-care plan that, even in states Trump won, is one of the most unpopular pieces of legislation a majority party has pushed in a long time. It's not just unpopular — Trump himself called it "mean." Imagine the campaign ads: even Donald Trump thinks the plan is too mean!
Sound smart: Please just reread that last paragraph.
Go deeper