Trump gets G20 trade victory despite climate isolation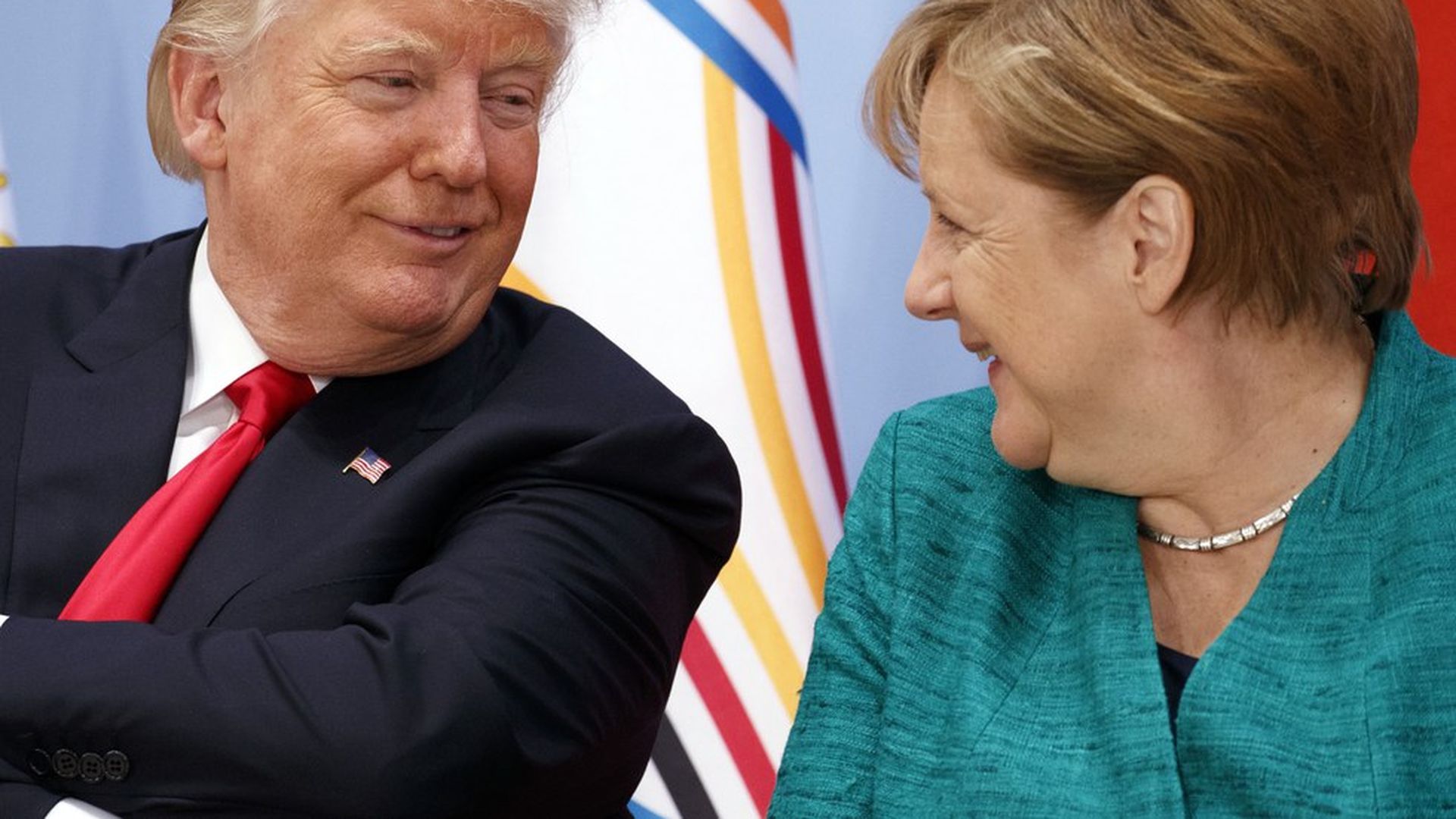 Trump was the odd man out during last month's G7 meeting in Sicily, and it appears the trend continued at this weekend's G7 Summit in Hamburg — at least on climate. German Chancellor Angela Merkel said the U.S.' position on the Paris climate deal essentially made it 19 against one, as all nations but the U.S. said the deal was "irreversible," per AP.
However, although Merkel called Trump's climate decision "regrettable," there was one clear win for Trump: striking a deal on trade.
The summit's official statement on climate left the U.S. in a separate paragraph; the statement on trade included Trump and even echoed his views. Per the AP: "The countries agreed that trade needs to be 'reciprocal and mutually advantageous' and that countries could use 'legitimate trade defense instruments' to protect their markets."
Go deeper