Trump FBI nominee frontrunner: Joe Lieberman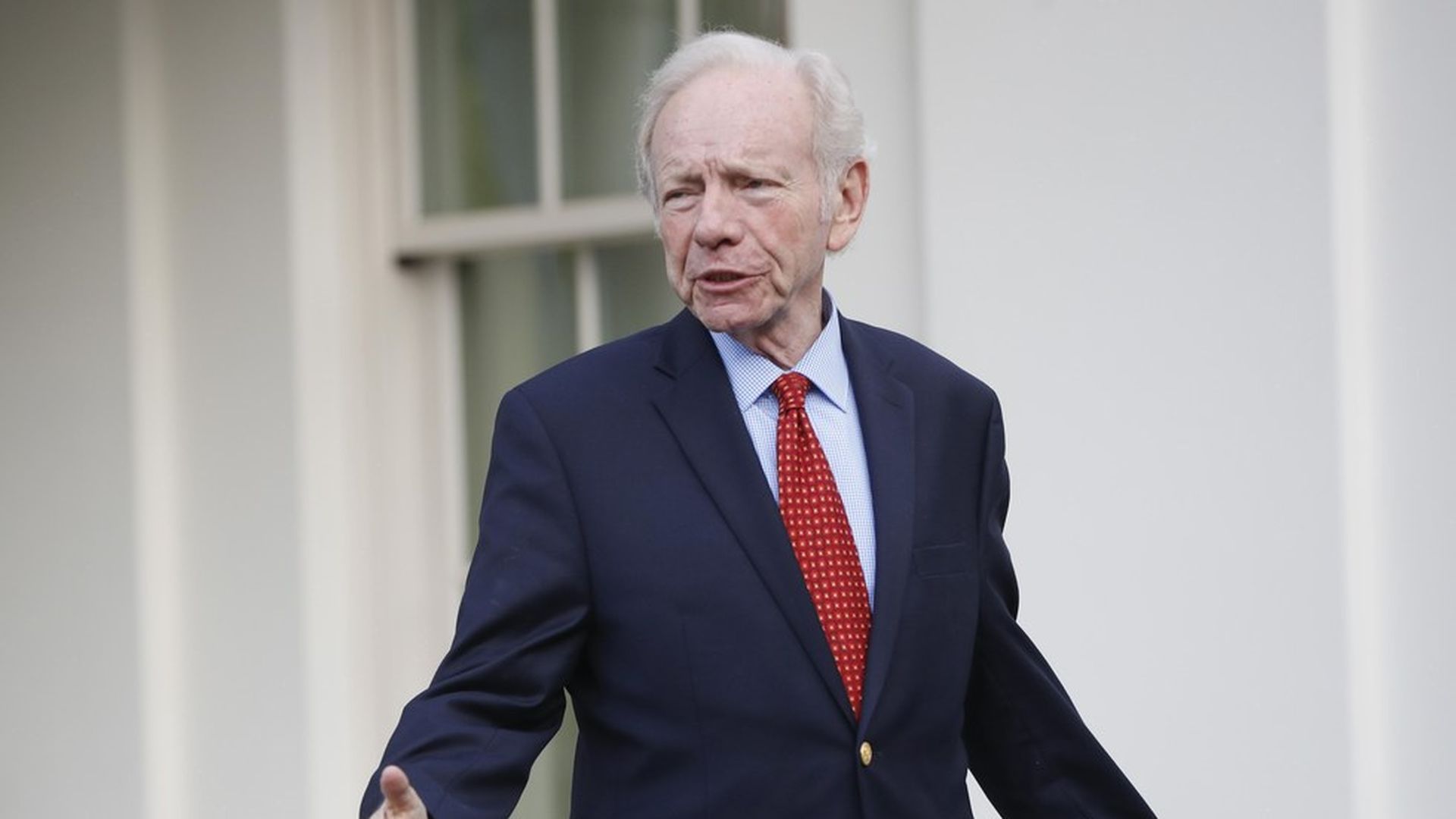 President Trump's lead candidate for FBI Director is former Sen. Joe Lieberman (D-CT), Axios can confirm.
This follows a pair of potential Comey replacements — Sen. John Cornyn and Rep. Trey Gowdy — backing away from the process earlier this week. White House press secretary Sean Spicer told reporters on Wednesday that the president had interviewed Lieberman, 75, for the role.
One point of concern: Lieberman is a senior counsel at Kasowitz, Benson, Torres and Friedman, a law firm which has done business with Trump, according to Newsweek. That fact was pointed out by multiple critics, including Guy Cecil, the chairman of Priorities USA:
Go deeper