Trump family shakes up legal team to confront growing Russia woes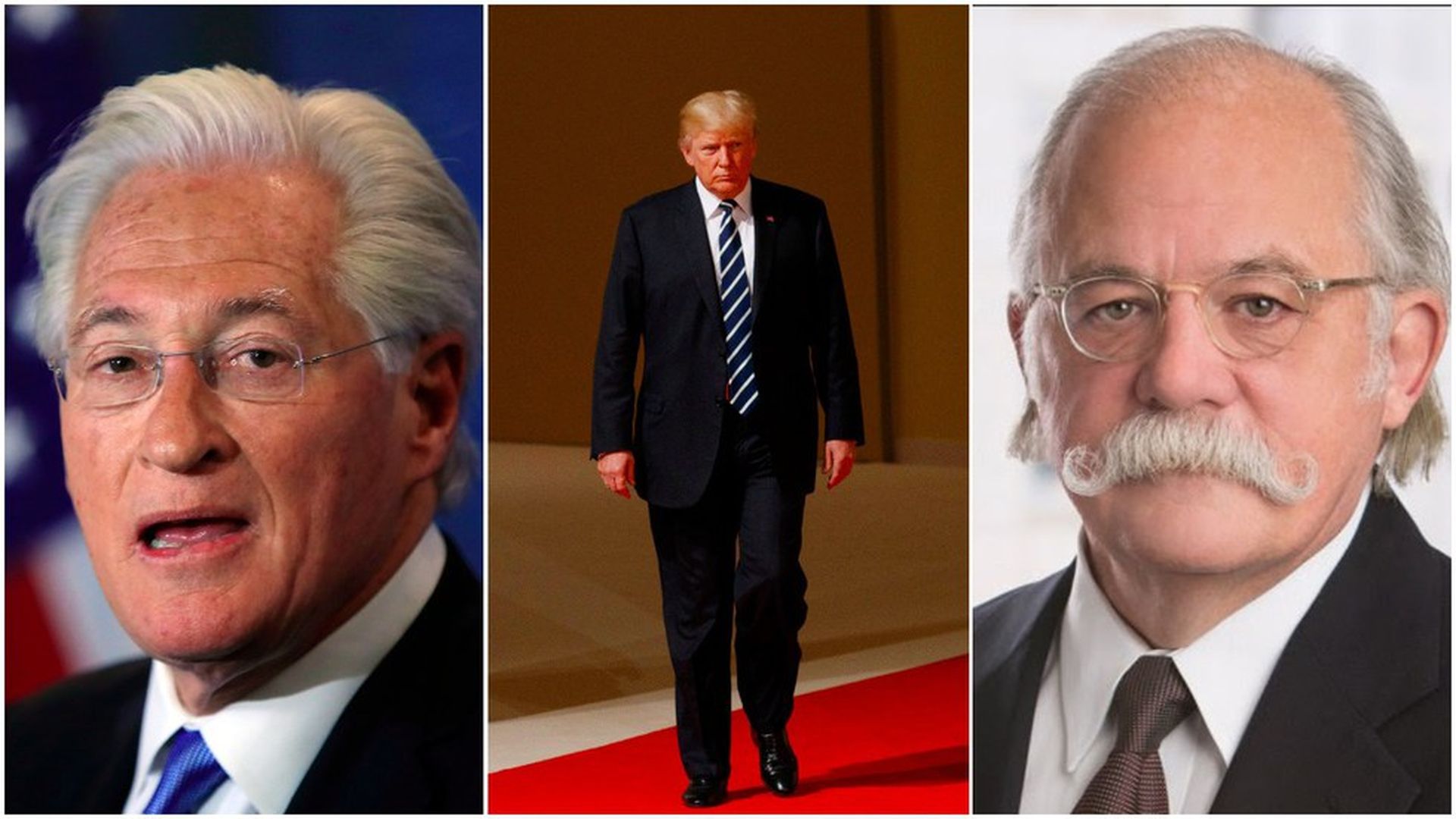 The "Hunger Games" that have afflicted Trump's staff have lately begun to infect the various Russia-related legal teams — backbiting, second-guessing, lack of trust.
Trump loyalists think help is on the way: The White House yesterday announced the appointment of the mustachioed Ty Cobb, a respected Washington lawyer specializing in white-collar defense, to President Trump's government staff as "Special Counsel."We're told Cobb is fully empowered: Jay Sekulow, the outside Trump lawyer who's doing all five Sunday shows today, will stay. Marc Kasowitz, an outside Trump lawyer whose bad press empowered his internal critics, will likely be diminished or leave the team, according to people close to POTUS.There's much hope inside that Ty can help partition the investigation from the rest of White House work — and that he can have a beneficial effect on minimizing POTUS distractions and ill-advised tweets, etc. But few on the inside know him or have been briefed on specifics of the role he's being asked to play.From his Hogan Lovells law-firm bio: "Bet-the-company litigation calls for a unique combination of skills, experience, and track record. Ty Cobb ... has been widely recognized as one of the premier white collar, Securities and Exchange Commission (SEC) enforcement, and congressional investigations lawyers in the world."Clients managing crises, allegations of corruption, and other critical matters turn to Ty ... Ty's wide-ranging enforcement, bribery, and corruption practice has taken him to more than 35 countries and 44 states."Friends of Trump describe Cobb, who's said to be related to the baseball Hall of Famer, as "adult supervision," both internal and external."It hasn't been clear who internally has been in charge," said one Trump confidant. "This brings some struture and grown-up leadership on this issue."Insiders say Cobb will serve as a Grand Central for congressional and other Russia probes, and will set guardrails for who can and can't talk to each other about the matter internally. Everything will have the ultimate aim of protecting the President.Cobb's role will be the eye in the sky — the quarterback. One Trump veteran calls Cobb "the official wall of Russia."The problem is that the President doesn't want to be protected: He has resisted earlier efforts to insulate him from potentially landmines, including defending Don Jr.Scoop: Look for Don Jr. to retain new advisers soon.Be smart: Trump has carried a self-jeopardizing gene that's perplexed partners throughout his career. If Cobb can provide a clear path, it'll take pressure off Trump from thinking he has to do it all himself — which is when he gets in trouble.
Go deeper