Trump elevates Cyber Command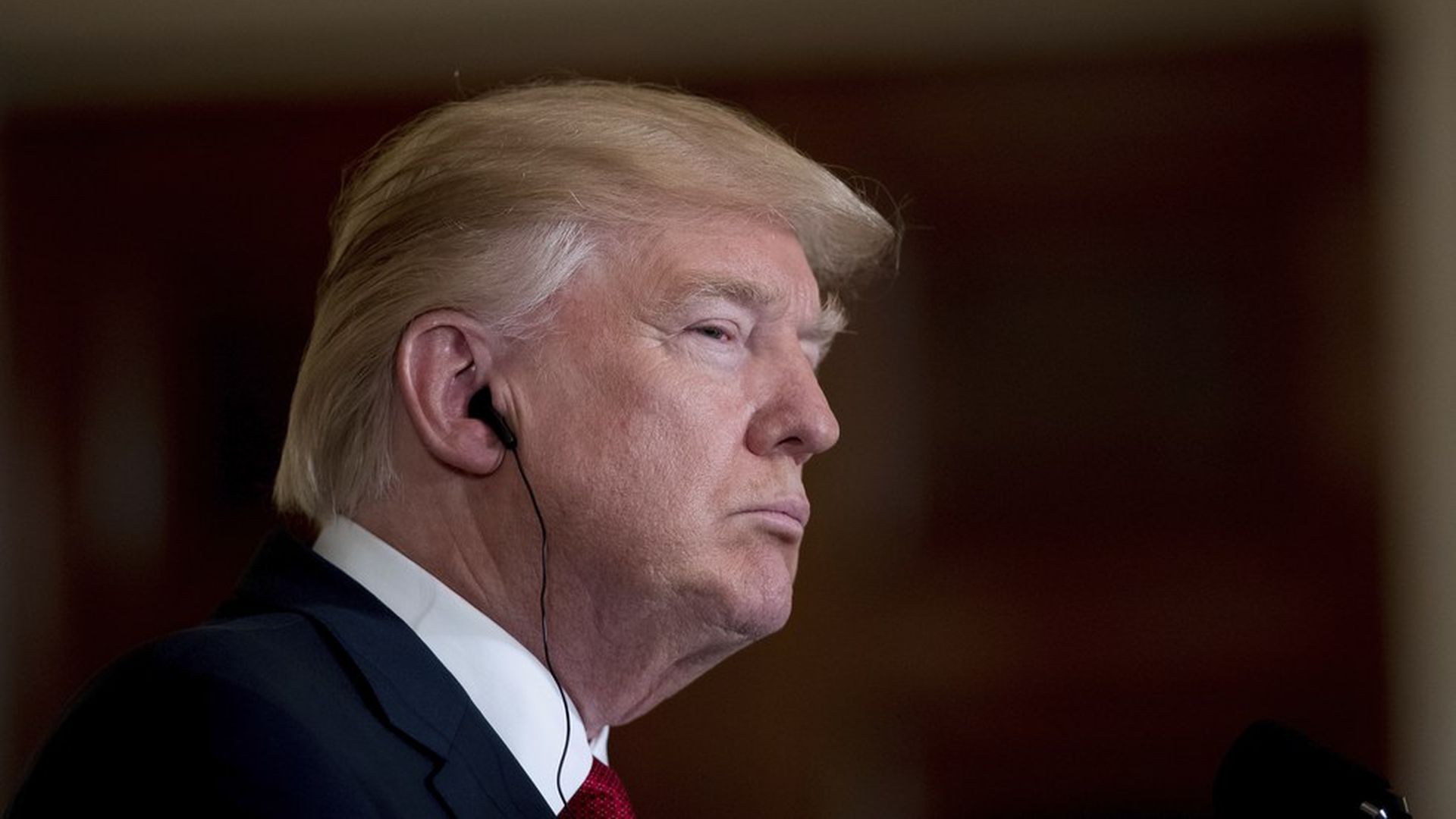 Trump approved an Obama-era plan Friday to elevate Cyber Command, currently housed at the National Security Agency (NSA), to be a Unified Combatant Command.
Why it matters: This shows the U.S. is getting serious about dealing with cyber warfare. The move will also help the U.S. bolster its cyber weapons so it can match Russia's capabilities, three U.S. officials told Reuters, and improve America's ability to interfere in foreign adversaries' military programs when necessary.
Effect: This moves shakes Cyber Command up a bit and gives it some operational independence, although it's not entirely separate from the NSA — yet. Trump's announcement raised the possibility that it could eventually be entirely split off, which would grant it new powers as a standalone unit reporting directly to Defense Secretary James Mattis.
Then it would be the 10th unified command in the U.S. military. Commands are organized by region (for example, Pacific Command) and by responsibility (for example, Transportation Command) and report directly to the defense secretary, per Military.com.
What's next: Cyber Command now needs a nomination for a new leader, which will likely be recommended by Mattis.
Go deeper with Axios' breakdown of the top cyber powers in the world and see where the U.S. stands.
Go deeper