Trump effect: Samsung may build U.S. factory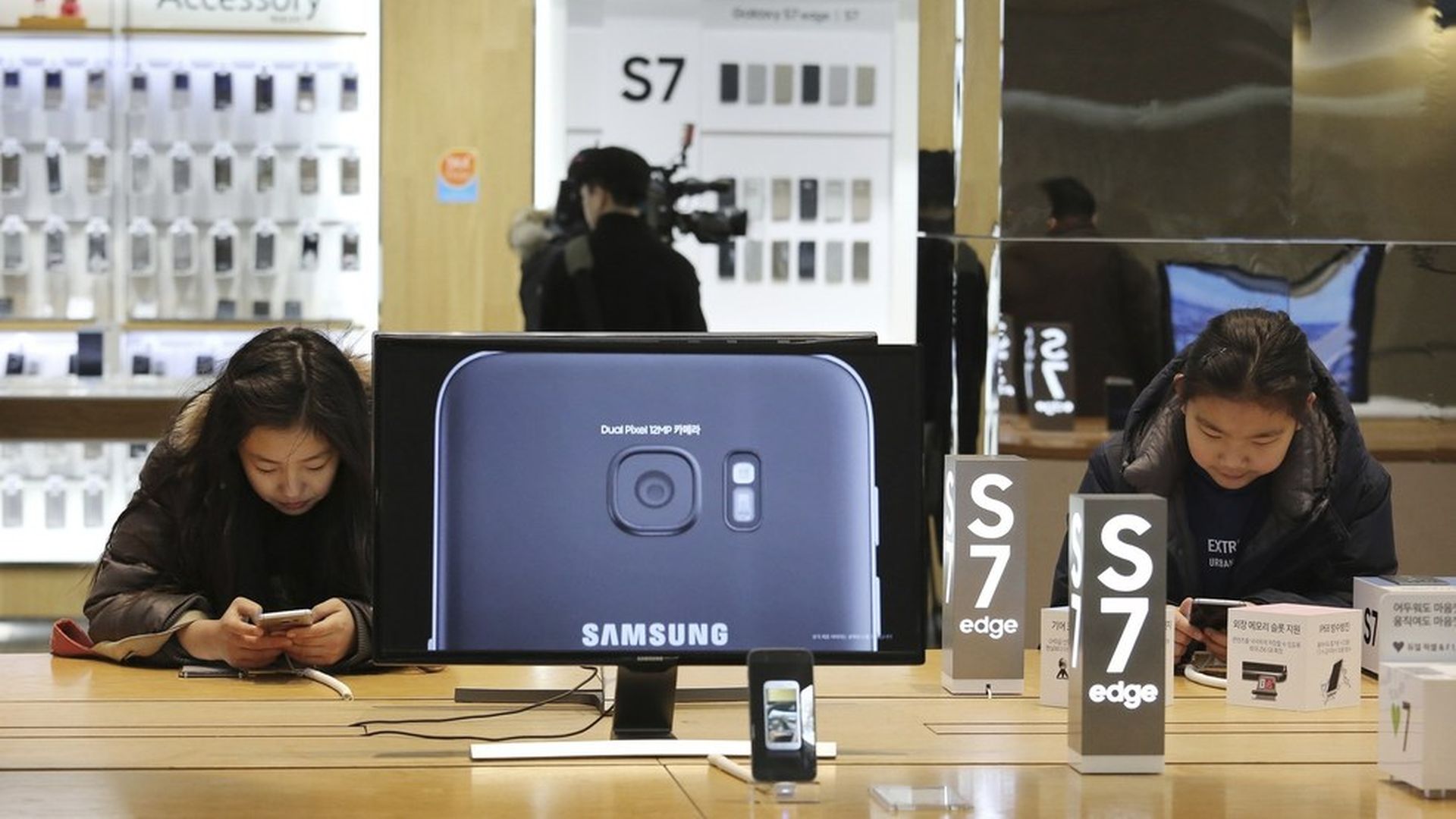 Samsung is considering constructing a U.S. factory to produce home appliances, per Reuters. If the plan comes to fruition, Samsung would join a handful of other firms that make appliances in the United States.
A win-win: Companies can grab headlines with news of even considering bringing production to the U.S., and the Trump White House benefits from the ability to take credit. These moves may not add up to significant job growth, but it's hard to beat the PR.
(The second sentence has been corrected to say several firms make appliances in the U.S. The previous version said Samsung would be only one of two major companies with factories in the U.S.)
Go deeper