Trump dreams of Democrats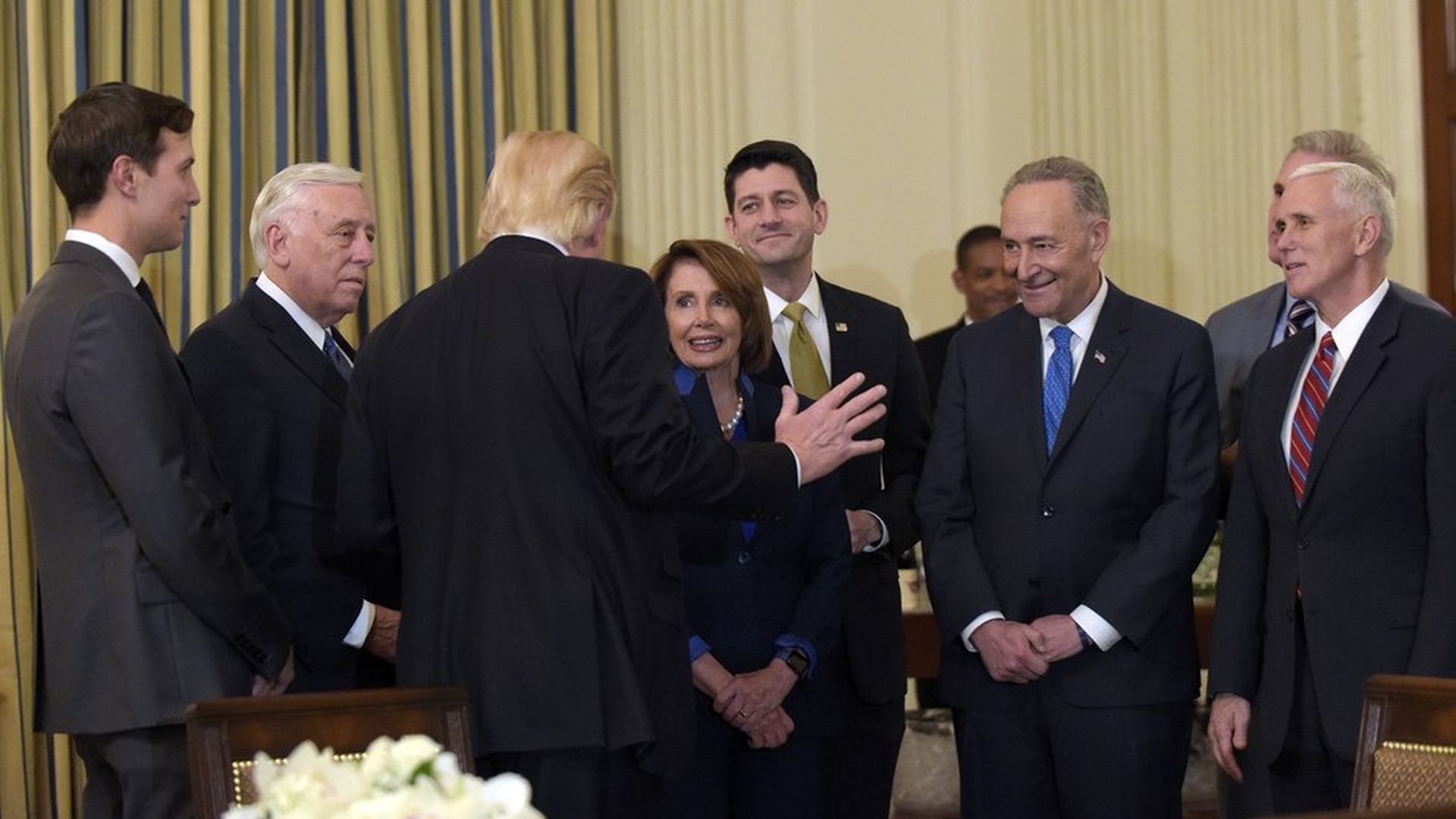 White House aides are so doubtful about uniting warring factions of House Republicans that they now are debating how they could lure 15 or so Democrats to join Republicans on big measures:
The White House euphemism, as aides discuss the strategy internally: "a broader coalition."
The theory: If you could fold in a few Dems with moderate and establishment Republicans, you'd have a better chance of passing tax reform or a huge infrastructure bill.
A White House official: "Typically, tax reform would be something that could be bipartisan. That would really be our hope."
The road not taken: Some Trump friends think he has made a huge mistake since the inauguration by antagonizing Dems rather than courting them. Because of his tweets and rants, they're less likely to give him the benefit of the doubt than they were Jan. 20, and any ambitious Dem who tried to work with him would get fiercer blowback from the base.
Plan B? A longtime Trump confidant said the irony of the loss "is that there is a scenario where this path leads POTUS to realize that he is better off building a coalition with moderate Rs and some reasonable Ds ... [I]t is totally who he naturally is, and he would love the accolades and positive feedback and improving numbers."
Why it's unlikely: White House officials understand that Ds sense weakness and have no incentive to help bail out Trump.
Go deeper