Trump: Don't compare my health care plan to Obama's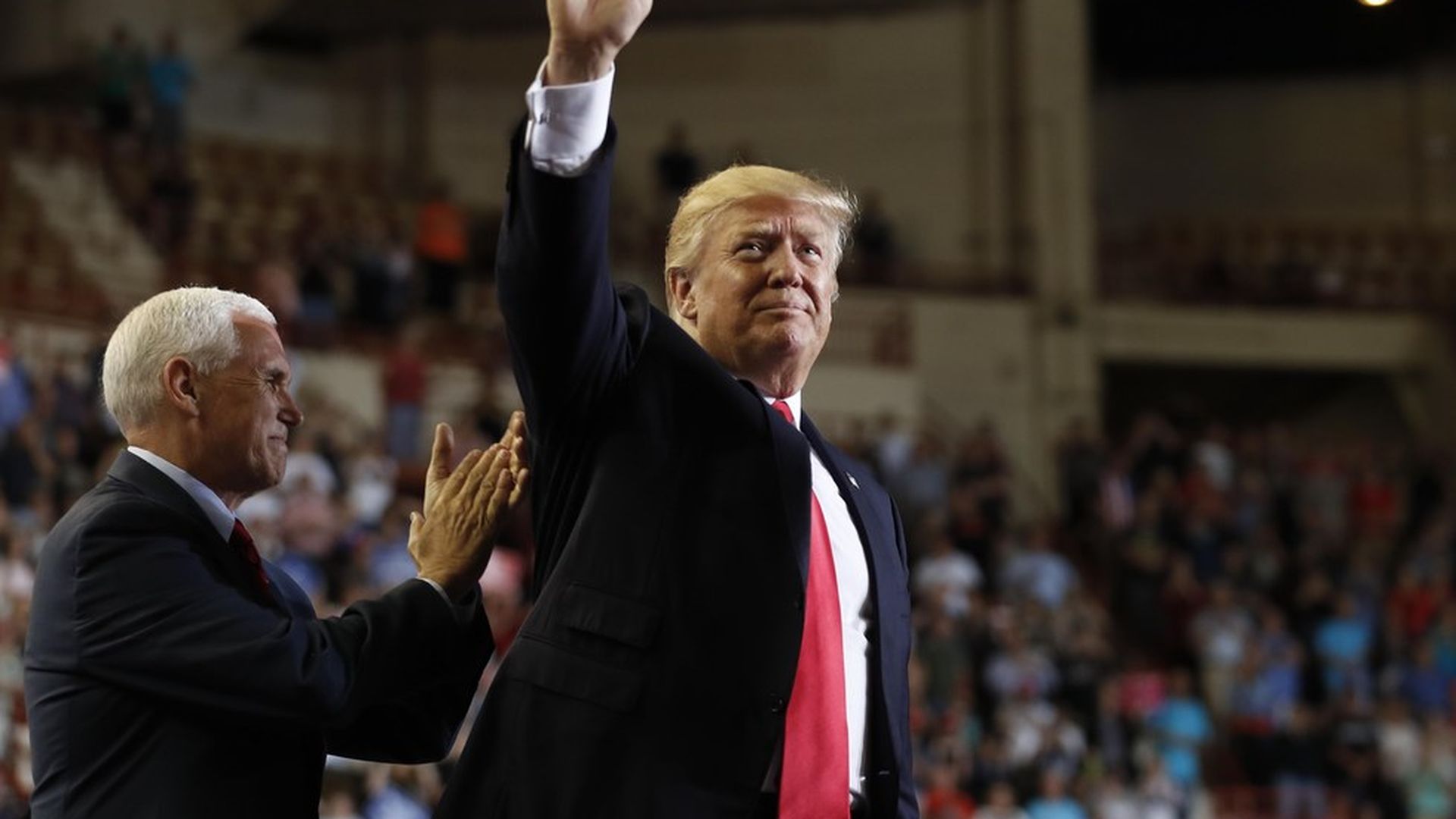 President Trump suggested tonight that it's not fair to compare the Republican health care plan to the Affordable Care Act, because the law is "dying, dying, dying" and won't be around anyway. "They always like to compare — well, what about [Obamacare]? Obamacare's dead," Trump said at a rally in Harrisburg, PA. "It's gone ... The insurance companies are fleeing."
Between the lines: His comments suggested that he might try to use the law's problems — including the steep premium hikes last year — to dismiss the comparisons people are making to the GOP replacement plan, which aren't flattering. The biggest criticisms: it would cover 24 million fewer people than the ACA, and under some of the latest changes, it might not give the same protections to people with pre-existing conditions.
Pass the "damn thing": "I'll be so angry at Congressman [Mike] Kelly and Congressman [Tom] Marino and all of our congressmen in this room if we don't get that damn thing passed quickly." (He later gave them a "just kidding" wave: "They'll get it done.")
Go deeper