Trump details his press briefing replacement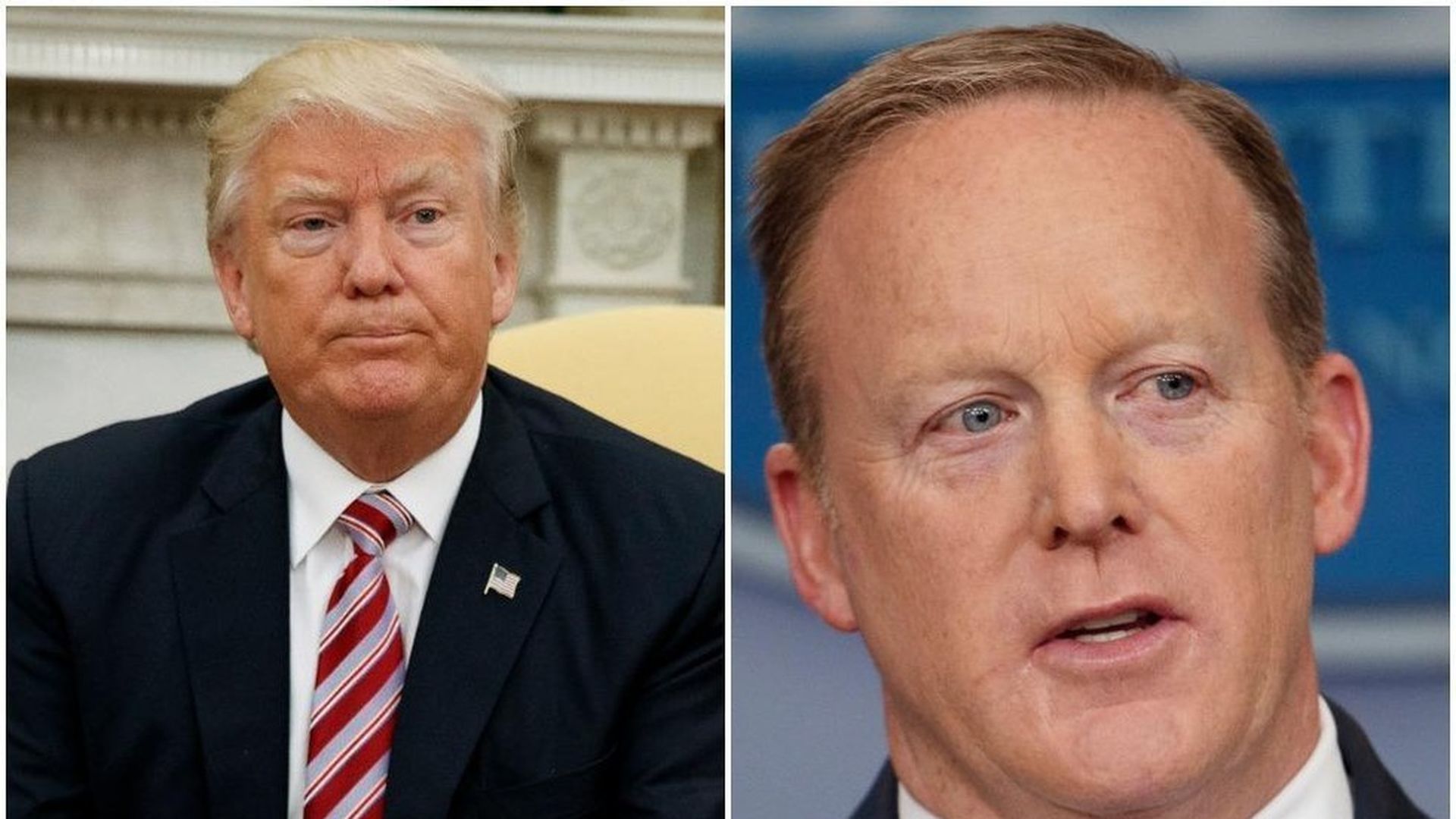 During his interview with Fox News' Jeanine Pirro, Trump detailed his vision for what would replace Sean Spicer's daily press briefings: a piece of paper. He didn't say he's officially getting rid of them, yet, but he proposed the idea to Pirro when she asked him how he's going to resolve the constant Trumpian problem of competing narratives.
"I actually said today, let's not ever do any more press briefings. ... The point is this -- when we have those press conferences, I actually said, we shouldn't have them. ... We do it through a piece of paper with a perfectly accurate, beautiful answer. I'll give you an example. They're asked 100 questions, or 50 questions, or 20 questions -- if they get one out of 50, just a little bit off, 5 percent, 10 percent, 20 percent, it's -- the next day, it's a front page story in every newspaper."
Bottom line: Although Trump has floated the idea of abolishing the press briefings, he's clearly too tied to the ratings machine aspect. "They're getting tremendous ratings, and the — especially the fake media, they're — they're going crazy. ...You see the ratings. Blowing away everything on — just about, I think, everything, on daytime television."
Go deeper