Trump details his agenda during Phoenix rally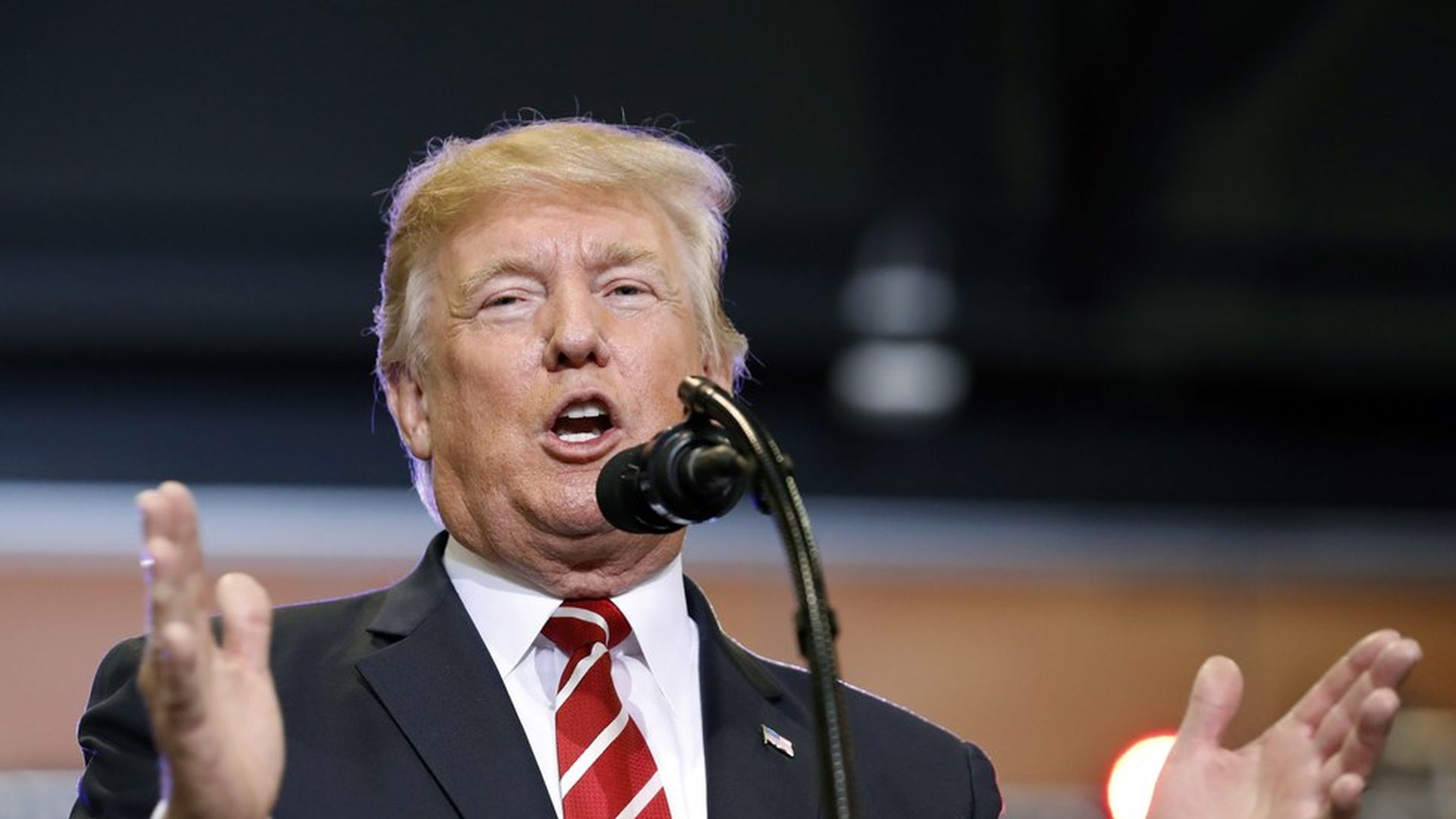 President Trump opened his Phoenix rally tonight with a nod to the upcoming GOP agenda: "We are fully and totally committed to fighting for our agenda and we will not stop until the job is done." He spent the majority of his speech blaming the media for race relations in the U.S., particularly after Charlottesville, but here are some agenda items Trump talked about:
Border wall: "If we have to close down our government, we're building that wall," Trump said in a message to "obstructionist Democrats."
Pardoning Sheriff Joe Arpaio: "Do the people in this room like Sheriff Joe? So was Sheriff Joe convicted for doing his job? You know what, I'll make a prediction: I think he's going to be just fine. OK? But I won't do it tonight, because I don't want to cause any controversy. But Sheriff Joe should feel good."
NAFTA: "And you know that one of the worst deals that anybody in history has ever entered into. We have begun formal renegotiation with Mexico and Canada on NAFTA. And I must be honest, and I've been talking about NAFTA for a long time and I'm sorry it's taken six months, but we have to give notice, and after the notice is given then you have to wait a long time, anyway. Personally, I don't think we can make a deal because we have been so badly taken advantage of. They have made such bad deals, both of the countries, but in particular Mexico, that I don't think we can make a deal. So I think we'll end up probably terminating NAFTA at some point. Probably. But I told you from the first day that we'll either renegotiate NAFTA or we will terminate NAFTA. I personally don't think we can make a deal without termination, but we'll see. You're in good hands."
Tax reform: Trump promised to pass the "first major tax reform in over 30 years." And he said if Congressional Democrats don't support him in this legislation, they'll be "stopping you from getting a massive tax cut."
Filibuster: "So I have a message for Congress tonight. Your job is to represent American families, American people, American workers. You need to represent them on the border, on taxes, on health care — one vote. And on every other issue that affects their lives. And for our friends in the Senate, oh boy."
To McConnell: "The Senate, remember this, look, the Senate, we have to get rid of what's called the filibuster rule. We have to. And if we don't the Republicans will never get anything passed; you're wasting your time. We have to get rid of the filibuster rule right now. We need 60 votes and we have 52 Republicans, that means that 8 Democrats are controlling all of this legislation. We have over 200 bills. And we have to speak to Mitch and we have to speak to everybody."
Go deeper