Trump delays his own admin confirmations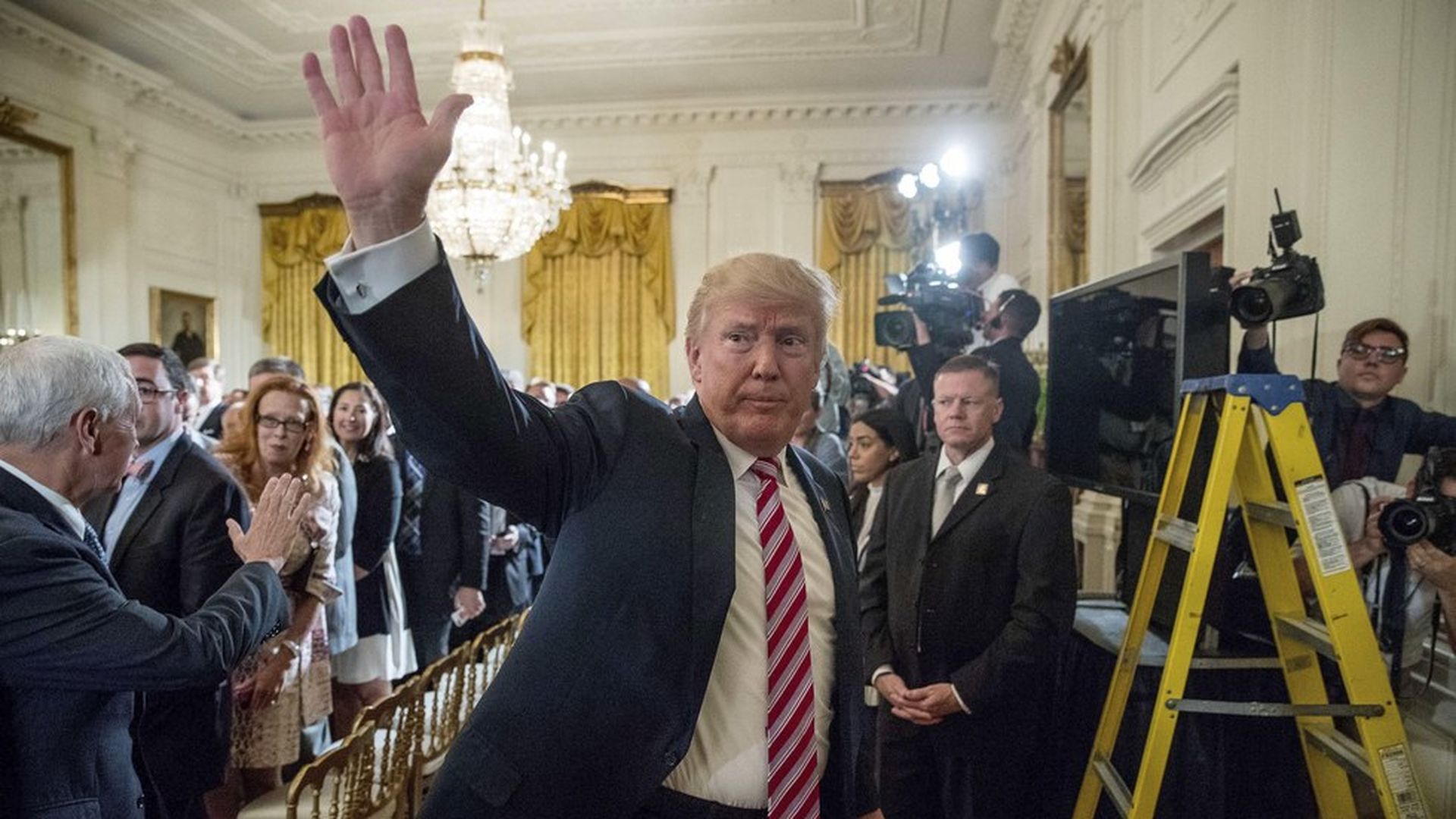 Trump and his team like to blame others, particularly Democrats, for many things, but especially for how slowly his administration nominees are going through the confirmation process. But the reality is that the Trump admin. is the reason they've been so delayed, per Politico. 17 formal nominations took over one month to arrive to the Senate for confirmation.
Bottom line: Trump admin likes to blame Democrats for the slow-moving Cabinet confirmation process, but it's matter of the WH sitting on the nominations. "OGE can't review reports until we receive them," a spokesman told Politico. "Once we have received them, OGE has been moving these reports faster than we did in the 2009 transition."U.S. ambassador to the UK: Trump announced in January his intention to nominate Robert "Woody" Johnson. More than four months later, the White House still hasn't submitted a formal nomination to the Senate.U.S. ambassador to Russia: Admin. sources said in early March they'd nominate Jon Huntsman, but nothing has come of that yet.Customs and Border Protection head: Tapped Kevin McAleenan on March 30, which is a key part of carrying out his immigration policies. WH didn't formally nominate him until May 22.
Go deeper