Trump: DACA decision will "work out very well"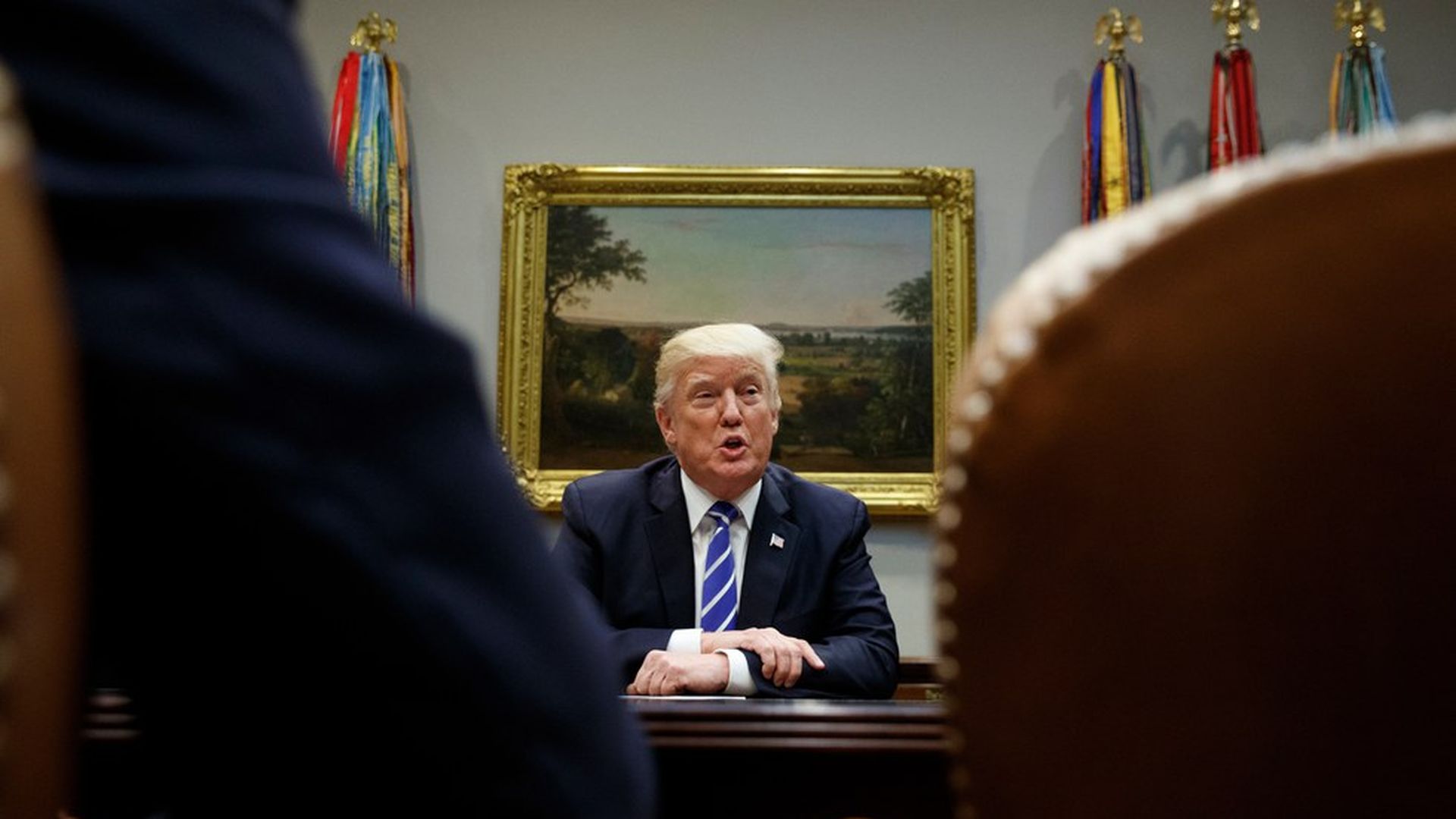 President Trump took a question on his DACA decision following remarks to reporters about tax reform and, per pool reports, said he had "great heart" and "great love" for the DREAMers affected by his move:
"I have a great heart for these folks we're talking about. A great love for them and people think in terms of children but they're really young adults. I have a love for these people and hopefully now Congress will be able to help them and do it properly. And I can tell you, speaking to members of Congress, they want to be able to do something and do it right. And really we have no choice, we have to be able to do something, and I think it's going to work out very well. And long-term it's going to be the right solution."
Worth noting: The White House has declined to say whether Trump supports DACA on the merits, or would support a law designed strictly to extend protections for DREAMers.
Go deeper