Trump could lawfully record Comey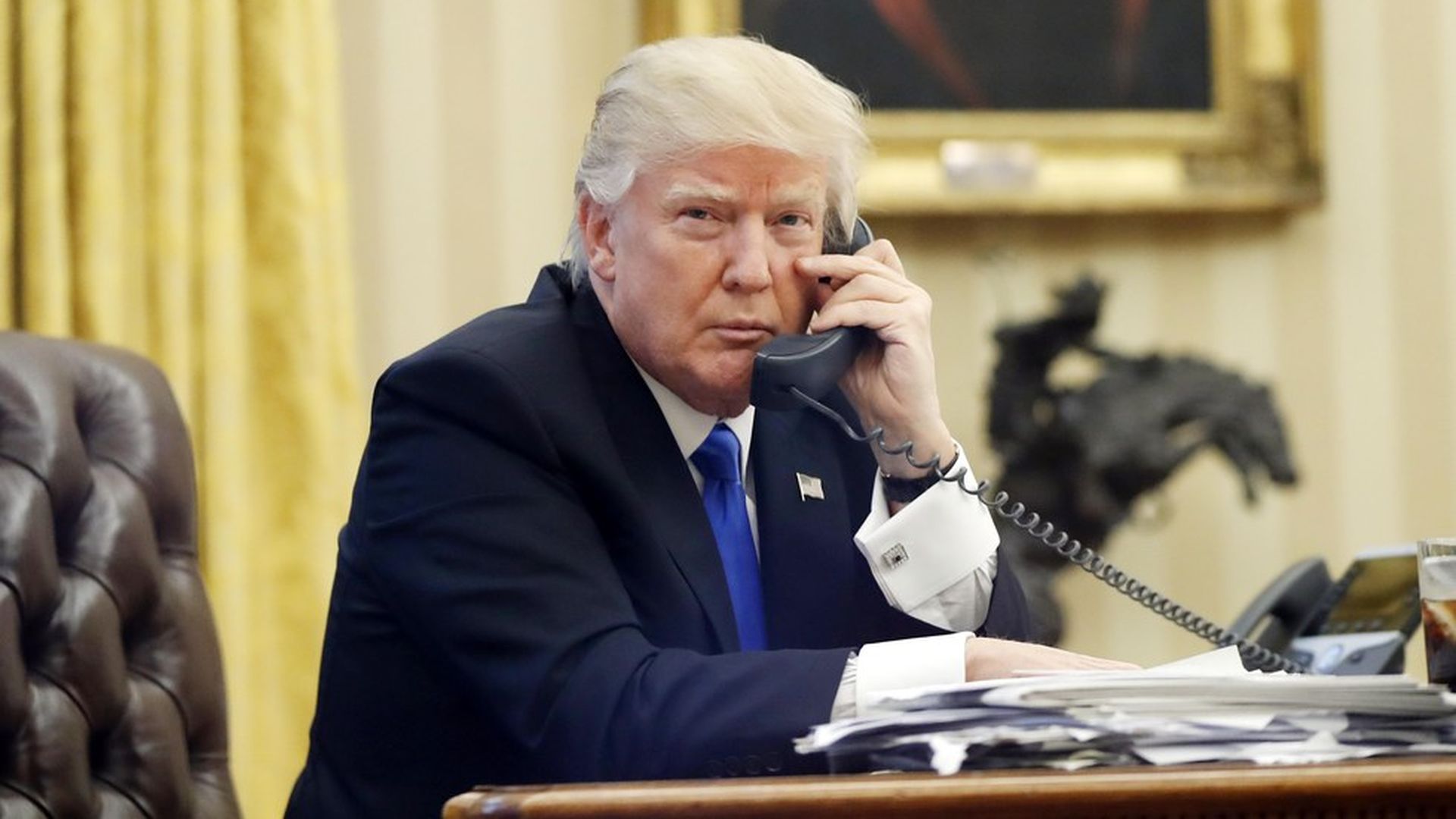 Trump tweeted Friday that his fired FBI Director James Comey better hope there aren't any tapes of their conversations, which critics quickly noted only further links him to Nixonian practices.
But it's not illegal for a President to record conversations: After Watergate, there weren't any policies added to limit presidents from recording, per Politifact. Plus, "one-party consent" is all that's needed to tape a conversation lawfully in Washington, D.C.
And presidential taping is more common than you might think: The history of presidents taping conversations isn't exclusive to Nixon.
The Washington Post
,
Politifact
, and
NYDaily News
have consolidated the details on which presidents have recorded conversations throughout history:
The first president to tape in the Oval Office was FDR, and Harry Truman inherited his recording device.
Dwight D. Eisenhower had a hidden button in a fake telephone on his desk to record conversations.
JFK increased the number of recording devices during his term.
Lyndon B. Johnson recorded phone calls (including a notorious call where he ordered about six pairs of slacks). Johnson also increased the number of mics in the Cabinet room.
Nixon himself used seven microphones in the Oval Office, two in the Cabinet room, four in his EEOB office next door to the WH, a recording system at Camp David, as well as in the Sitting Room of the residence. Only a few WH employees knew of their existence until July 1973.
The anti-tapers: Gerald Ford gave firm instructions to remove taping equipment after Nixon's scandal, and he only recorded two phone calls with foreign leaders. Jimmy Carter and George H.W. Bush wouldn't allow any tapings either. There's no evidence Bill Cinton taped anything.
On the fence: Ronald Reagan allowed tapings of meetings and conversations extensively, and NPR reports Obama may have been recording conversations with visitors around 2013.
Go deeper