Trump claims the media isn't reporting terrorist attacks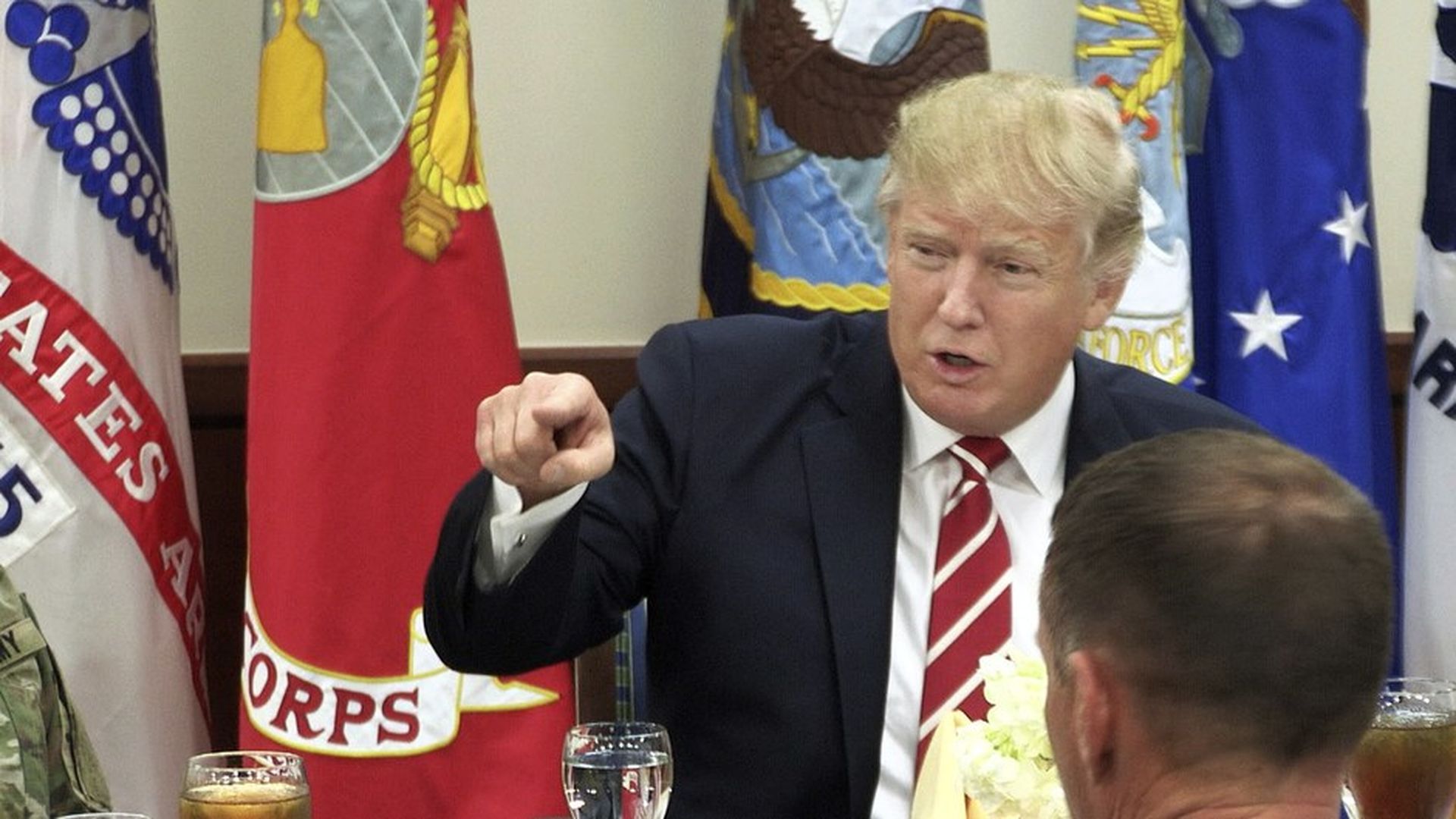 President Trump spoke to senior commanders at the MacDill Air Force Base in Tampa and levied a new line of attack against the press:
"You've seen what happened in Paris, and Nice. All over Europe, it's happening. It's gotten to a point where it's not even being reported. And in many cases the very, very dishonest press doesn't want to report it. They have their reasons, and you understand that."
Which cases, exactly? Trump could be referencing the Christmas market truck attack in Berlin that killed 12. It wasn't given as much coverage as the Nice attack, but there were 74 fewer fatalities. And in Denver, a Texas-born man who converted to Islam is charged with killing a transit officer last week. Meanwhile, Trump hasn't addressed cases of terrorism against Muslims — six were killed in an attack at a mosque in Quebec City last week.
A pattern? These remarks come days after Kellyanne Conway's "Bowling Green Massacre" comment. Critics say that the administration is not only bending, but outright snapping the truth to play up the threat of Islamic terrorism.
What say you, press secretary? Sean Spicer told reporters that the press had "underreported" attacks rather than refused to cover them. When prodded further, Spicer said the administration would provide a list.
Go deeper