Trump claims Lockheed Martin shaving $600M on F-35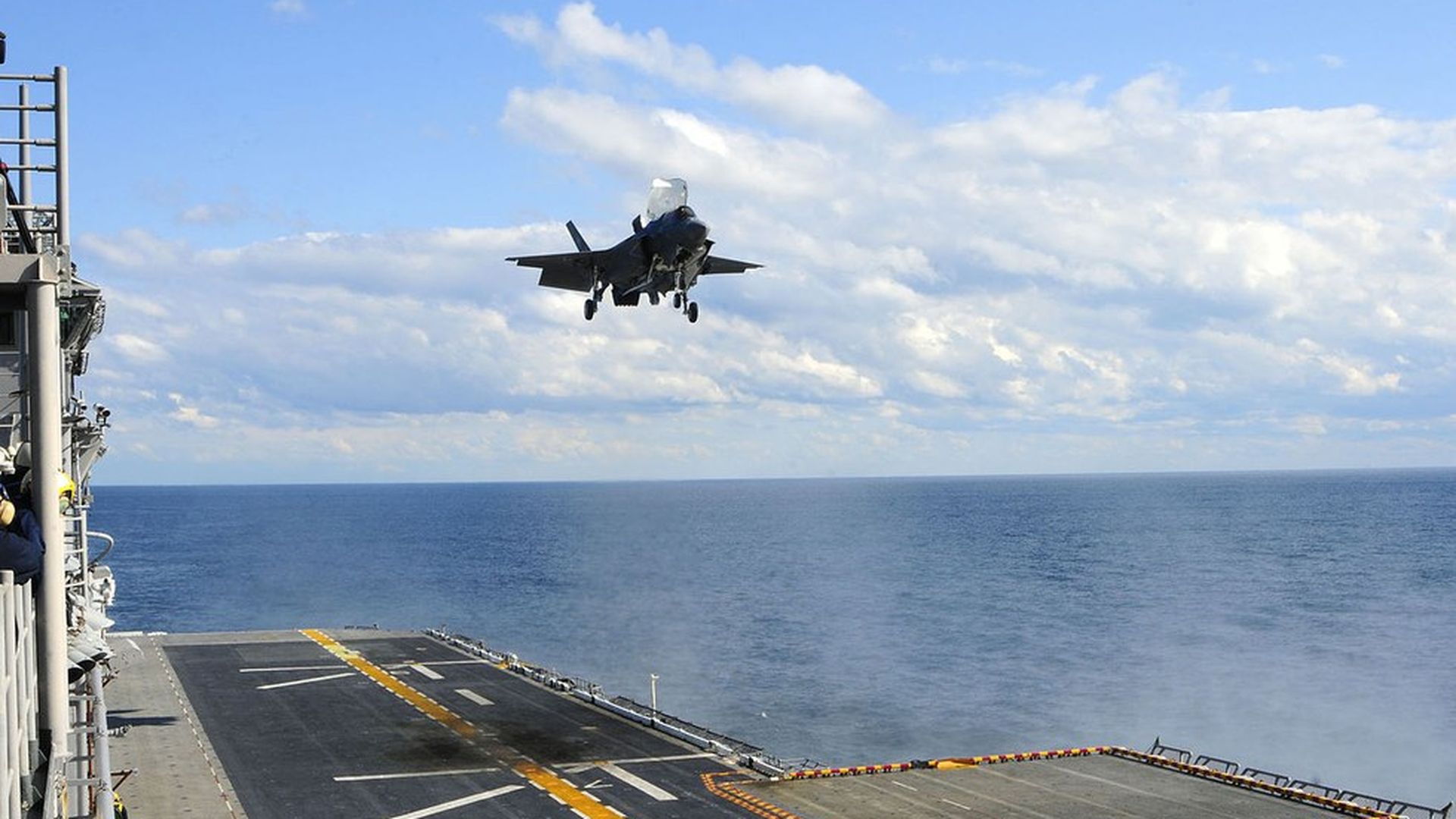 Trump says Lockheed Martin will cut $600 million off about 90 planes in negotiations for a deal expected to close by the end of the month. He attributed the price quote to CEO Marillyn Hewson, according to CNBC. This will mark the 10th batch of F-35 aircrafts in the acquisition and will likely be delivered in 2018, and for the first time the F-35s will boast a price per plane less than $100 million, closer to $85 million. According to Hewson, this is a price drop of 60% compared to the ninth batch, per a Defense News report.
Taking credit: Trump pointed out that he stepped in last month to push the negotiations forward and that these costs will likely continue to drop as production ramps up. "We will be savings billions and billions and billions of dollars on contracts," he said.
Yes, but: Production was accelerating anyways, and a basic lesson in economics would spell it out for anyone to see that as production increases, costs fall. And Lockheed Martin vowed to dip below that $100 million marker before Trump came into the picture due to economies of scale, per a Defense News report from September 2016.
Go deeper