Trump claims credit for 2016 Charter jobs pledge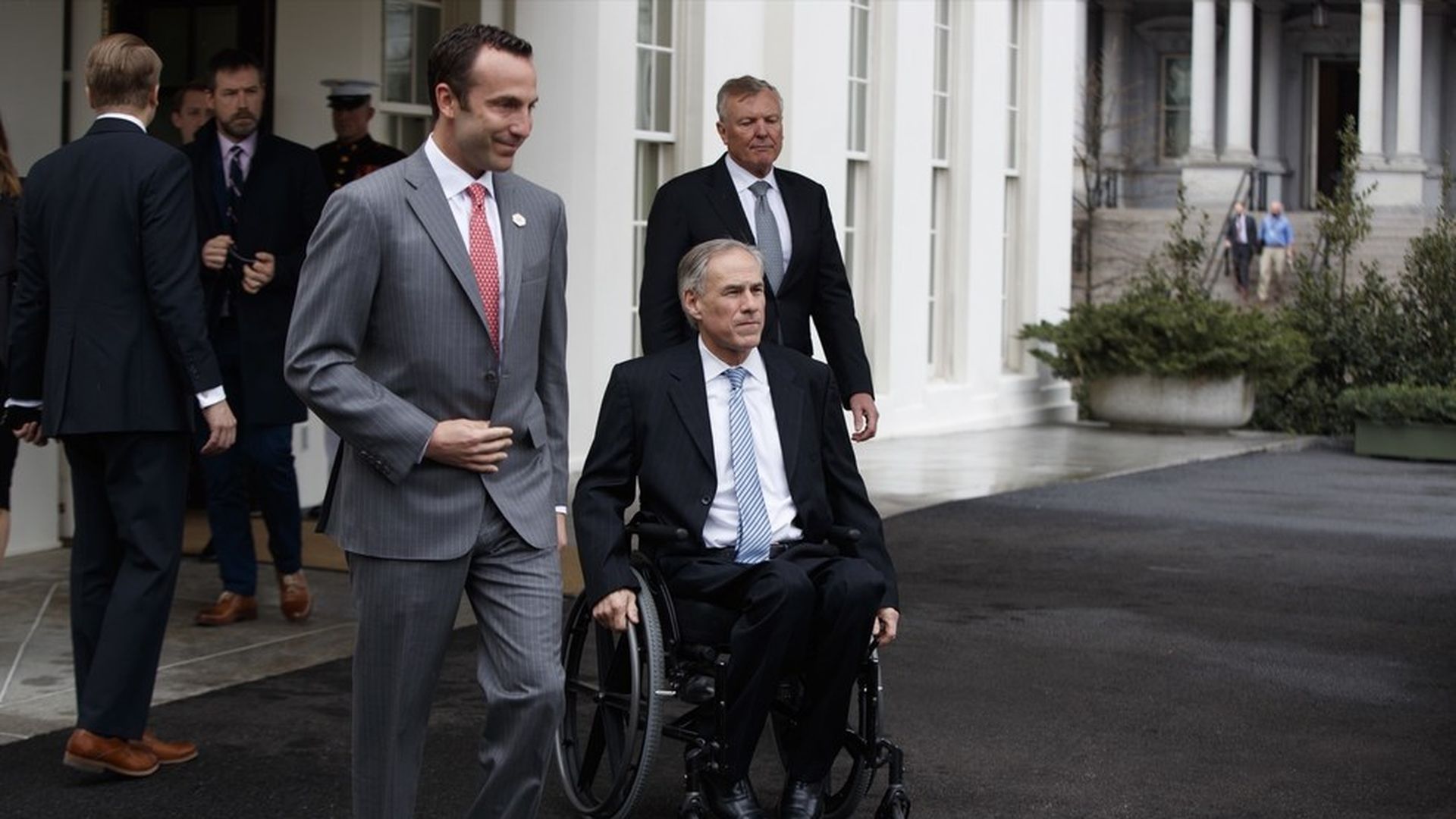 President Trump hosted Charter Communications CEO Thomas Rutledge at the White House Friday to tout the company's plan to invest $25 billion in the United States and hire 20,000 call workers over four years. The only hitch: Charter announced its intention to insource those workers back in October.
Why it matters: This isn't the first time the president has taken credit for jobs pledges that had already been announced, and there's no reason to believe that the strategy won't continue to pay off. Corporate America has been happy to engage in PR for a president as committed to reducing regulations and taxes as he.
Go deeper