Trump calls for "swift restoration of law and order" in Charlottesville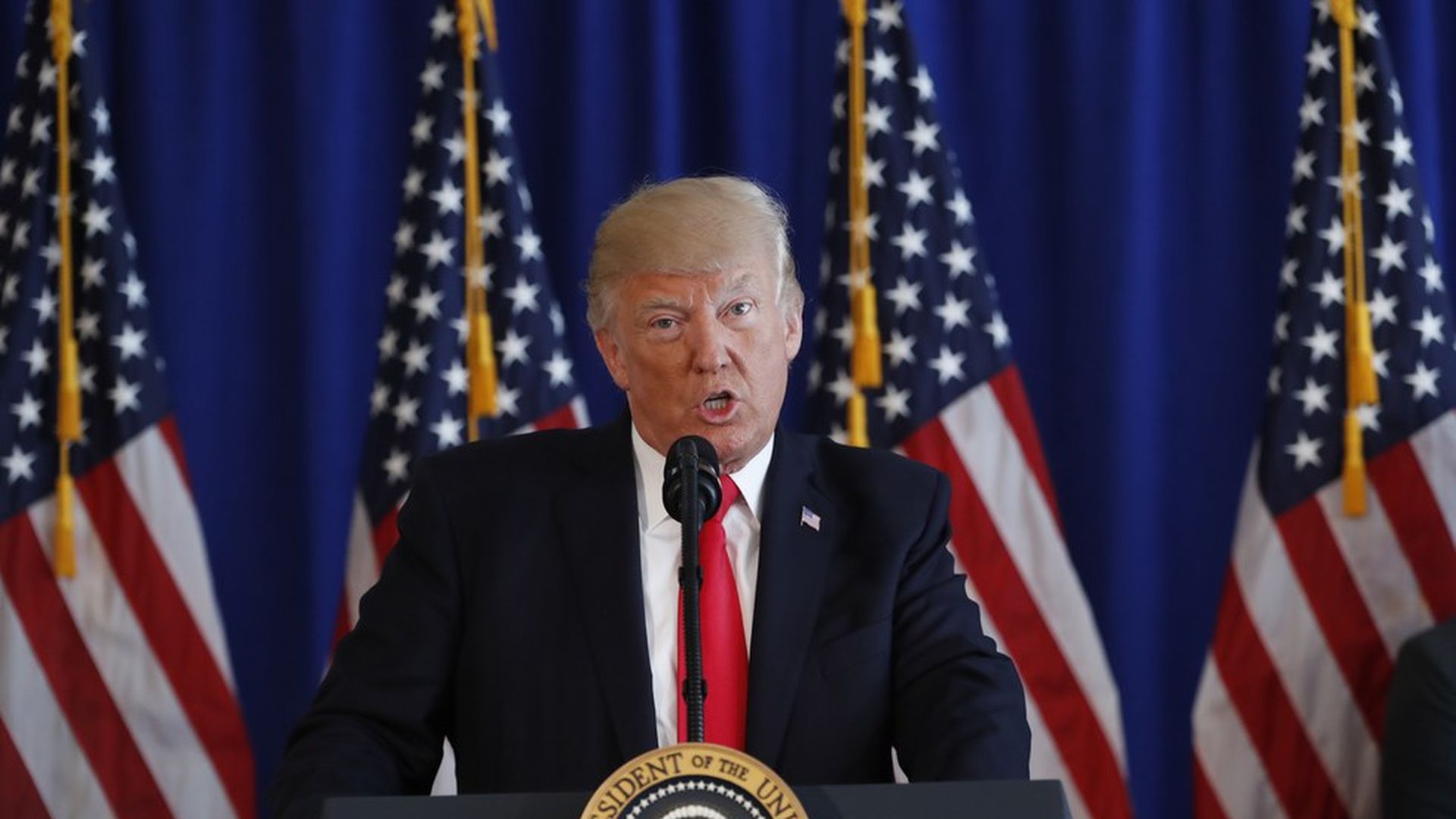 President Trump delivered remarks from Bedminster, New Jersey, on the white nationalist protest happening in Charlottesville, Virginia, calling for "a swift restoration of law and order." One person has reportedly died at today's rally after being struck by a car that plowed into marching protesters, with many more injured. Trump quotes:
"We condemn in the strongest possible terms this egregious display of hatred, bigotry and violence on many sides... We have to come together as Americans with love for our nation and true affection for each other."
"It's been going on for a long time in our country... not Donald Trump, not Barack Obama, it's been going on for a long time. It has no place in America."
"I want to salute the great work of the state and local police in Virginia ... the National Guard has been working smart and working hard, they've been doing a terrific job."
More quotes from his remarks::
"Our country is doing very well in so many ways: We have record employment, we have unemployment the lowest it's been in almost 17 years; we have companies pouring into our country ... we're renegotiating trade deals to make them great for our country and great for the American worker."
"No matter our color, creed, religion or political party, we are all Americans first. We love our country, we love our God, we love our flag, we're proud of our country, we're proud of who we are, so we want to get this situation straightened out in Charlottesville, and we want to study it and we want to see what we're doing wrong as a country where things like this can happen."
"We cherish our history and our future together, we have to respect each other, ideally we have to love each other."
Full video below (Trump starts speaking 32 minutes into the video):
Go deeper