Trump blames "many sides" for violence in Charlottesville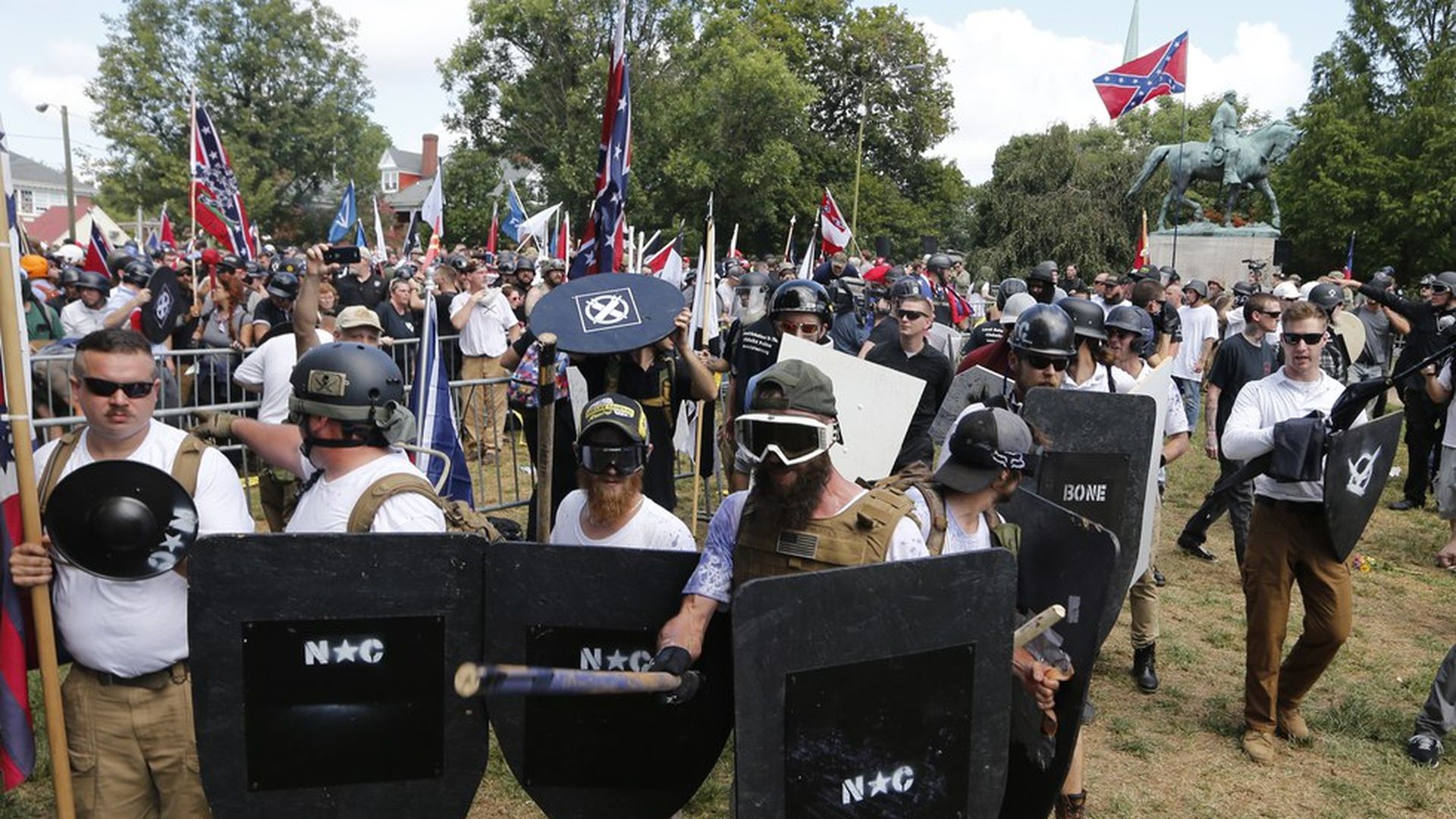 President Trump addressed the white nationalist rally in Charlottesville, Virginia, today: "We condemn in the strongest possible terms this egregious display of hatred, bigotry and violence on many sides."
Why it matters: By addressing the "many sides" of this protest (which was organized by white nationalists upset with the removal of a Robert E. Lee statue), Trump failed to distinguish between those demonstrating in support of white supremacy and those who showed up in opposition to it.
Former KKK leader and Trump supporter David Duke said the protest was "a turning point" and that white supremacists will "fulfill the promises of Donald Trump." Denouncing white supremacy in his remarks, or simply not blaming "all sides," would have allowed him to address this issue and set the record straight.
When asked by various reporters what Trump meant by on many sides, the White House responded: "The president was condemning hatred, bigotry and violence from all sources and all sides. There was violence between protesters and counter protestors."
Go deeper