Trump bends key House Republicans on Obamacare replacement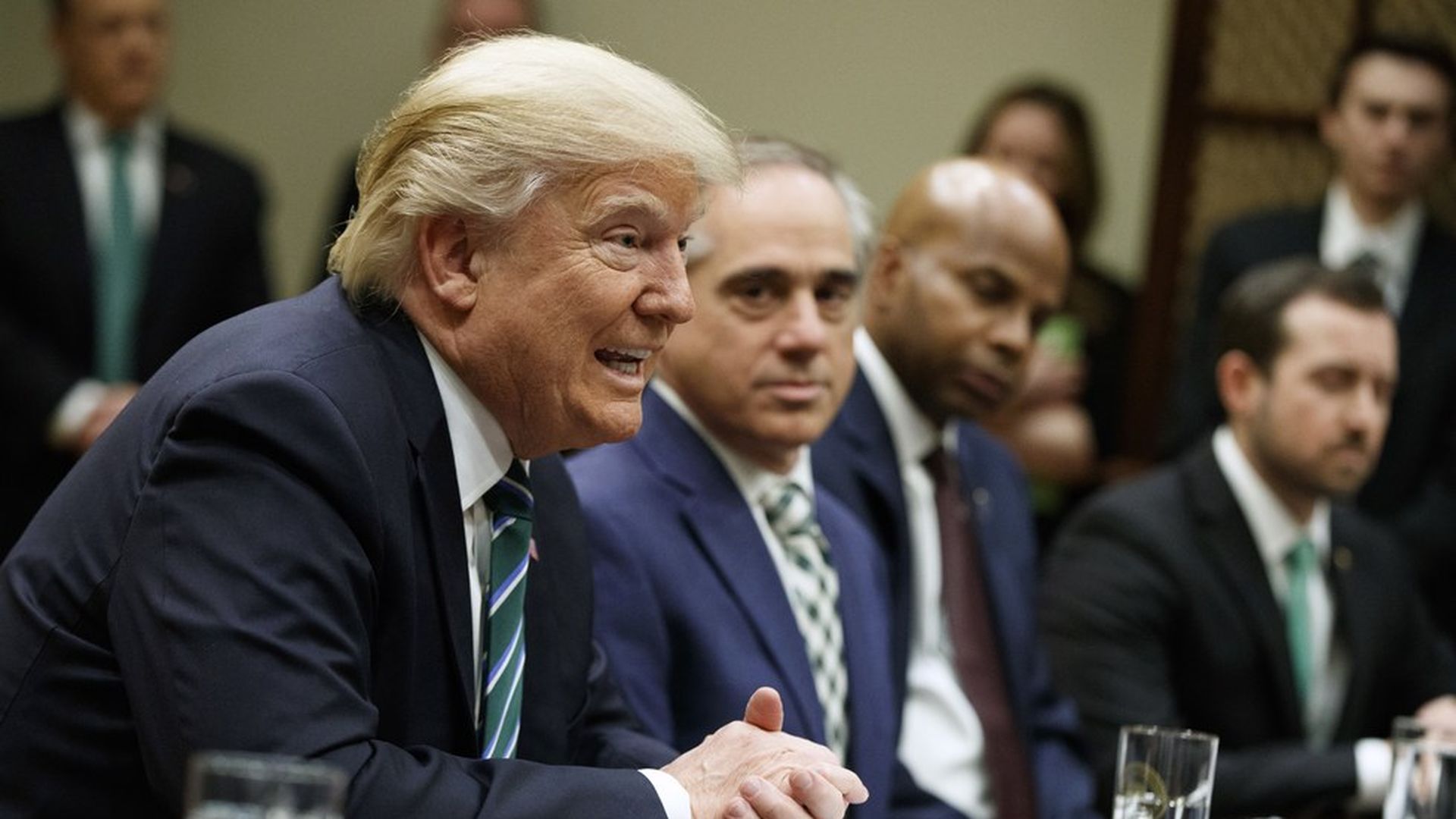 After a meeting with several GOP House lawmakers, including members of the Republican Study Committee, President Trump said "every single person in this room is now a yes" on the House health care bill.
Amendments to be added, per a source with direct knowledge:
Option for states to receive a Medicaid block grant
Option for Medicaid work requirements for able-bodied people
Prevention of non-expansion states from expanding Medicaid during the expansion phaseout
Trump said he himself is "100%" behind the bill.
Two sources with direct knowledge of the meeting said every person in the bill committed to vote for the bill after the White House, leadership and the RSC agreed on amendments.
Members present, per a pool report:
Robert Aderholt
Andy Barr
Jim Banks
Marsha Blackburn
Blake Farenthold
Mia Love
Barry Loudermilk
Patrick McHenry
Gary Palmer
John Ratcliffe
Steve Scalise
Mark Walker
Bruce Westerman
Go deeper