Trump backing off border wall funding — for now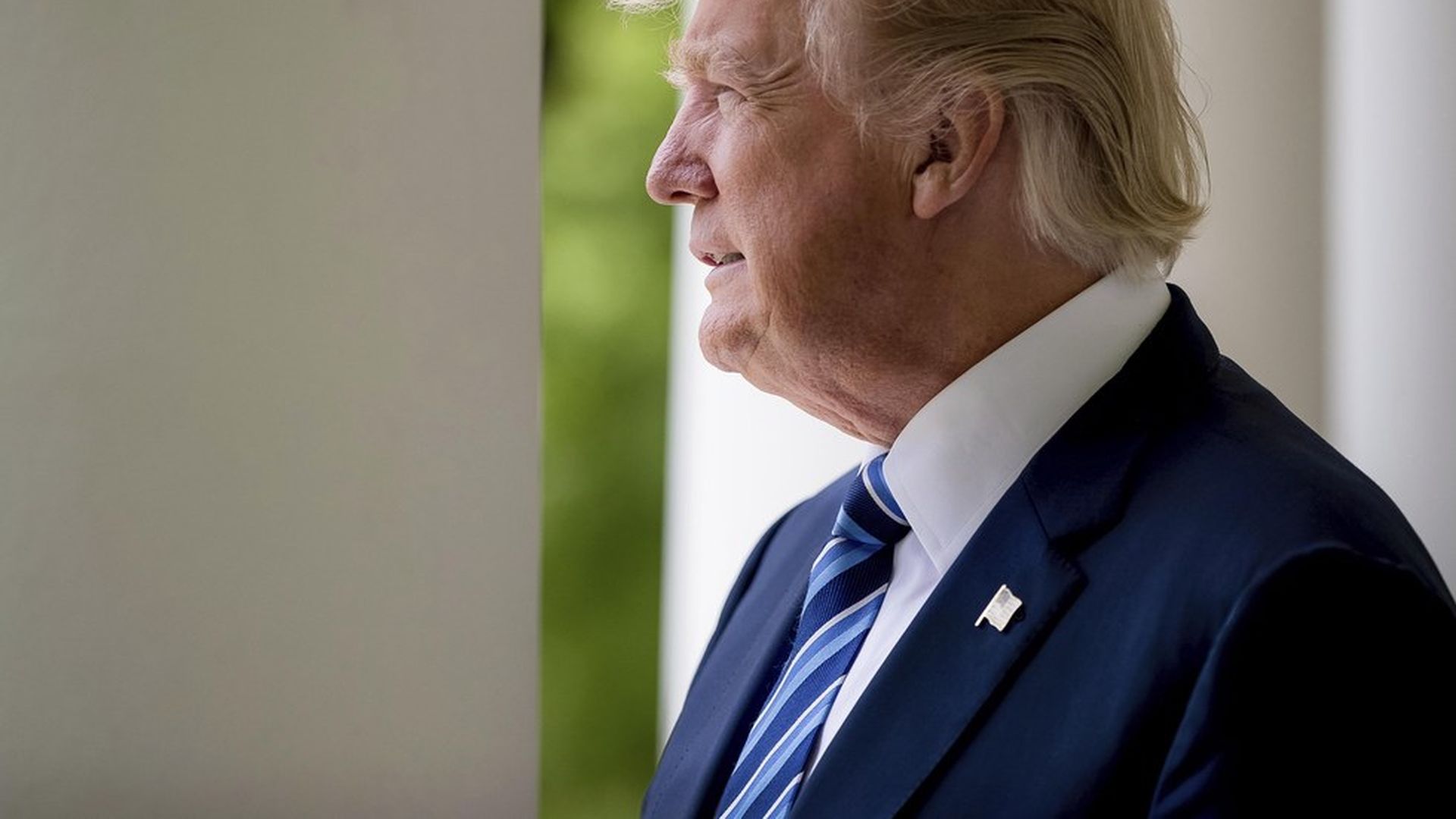 In a meeting with conservative media reporters Monday, Trump said he would be willing to let funds for the border wall wait for spending legislation in September instead of putting it in a must-pass spending bill this week, per the AP.
Why it matters: The fight over border-wall funding is the biggest hurdle to a government funding deal right now. If he does back off, a government shutdown would be easily averted at the end of this week.
Go deeper