Trump authorizes investigation into steel imports from China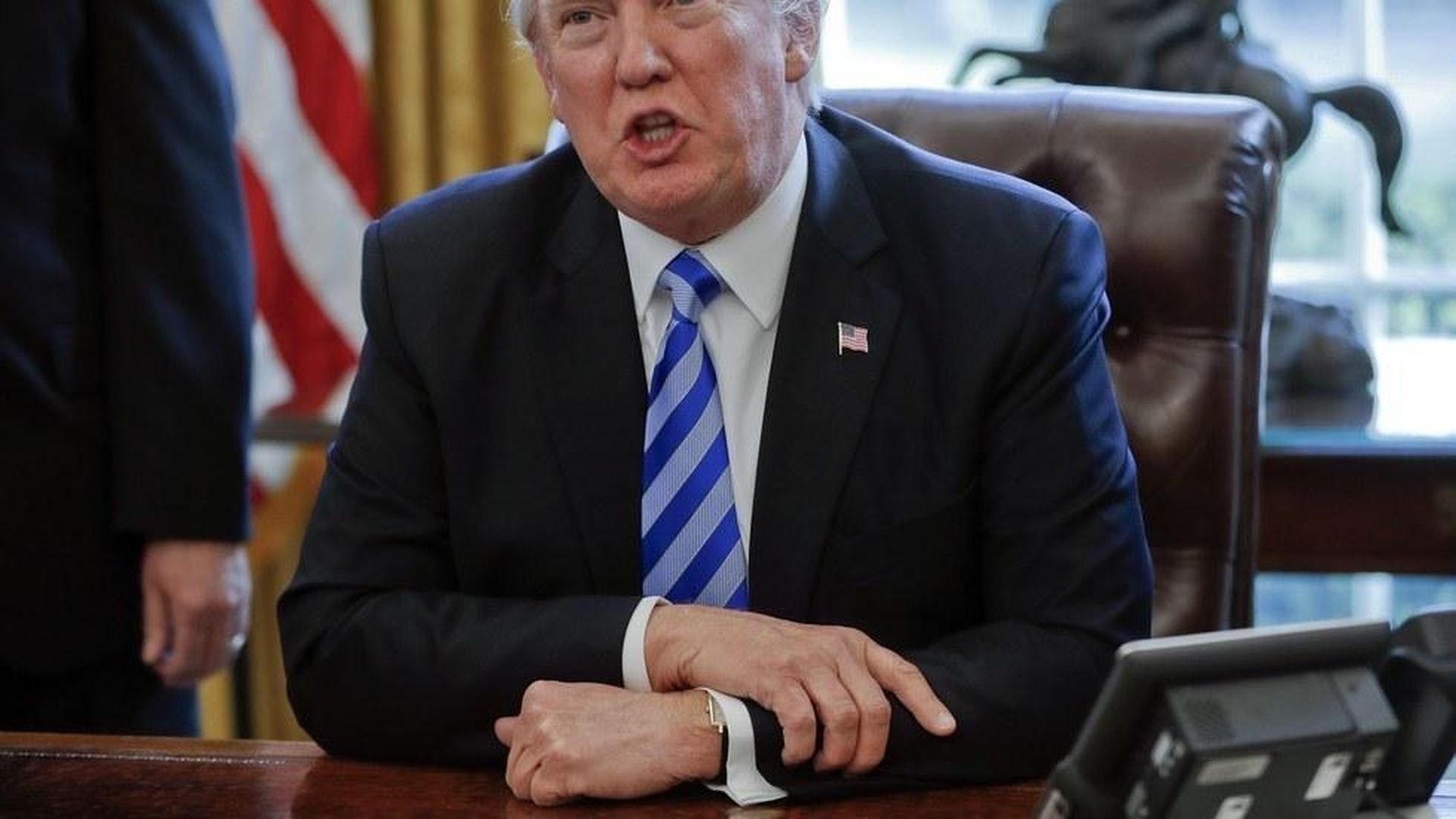 President Trump has authorized Commerce Secretary Wilbur Ross to investigate U.S. imports on a national security basis.
The details: The investigations will be implemented under the 1962 Trade Expansion Act — a decades-old law that could impose penalties on improper imports, specifically steel, from certain countries, specifically China. These import penalties have not been invoked since 1992, when the World Trade Organization was founded.
Why this matters: It's a significant step toward Trump's "America First" policy. China's overproduction of steel is also an issue for the economy, and imposing penalties on their imports could strain the US-China relationship, especially if done for the first time since 1992 and when Trump has relied on them for help with North Korea.
America First: Trump and his administration want to focus on increasing steel production in the US.
Ross said the increased military spending will go toward making things like aircrafts and Navy ships, which the administration wants to create primarily from US-produced steel. Although the military already prioritizes using domestic steel, Ross again brought up the point of increasing the US's capacity.
Why now: The administration has been looking at how China produces over 1 billion tons of steel, exporting over 100 million of those tons. The US is only using 71% of its capacity to make steel, and Trump's proposed budget "is going for increased military spending, and increased military spending inevitably will have an effect on steel."
What's next: The investigations, which have a 270-day window to be completed, are only just beginning, and Ross said the outcome "won't be to prohibit foreign import, but to change the price."
Go deeper