Trump authorizes another imports investigation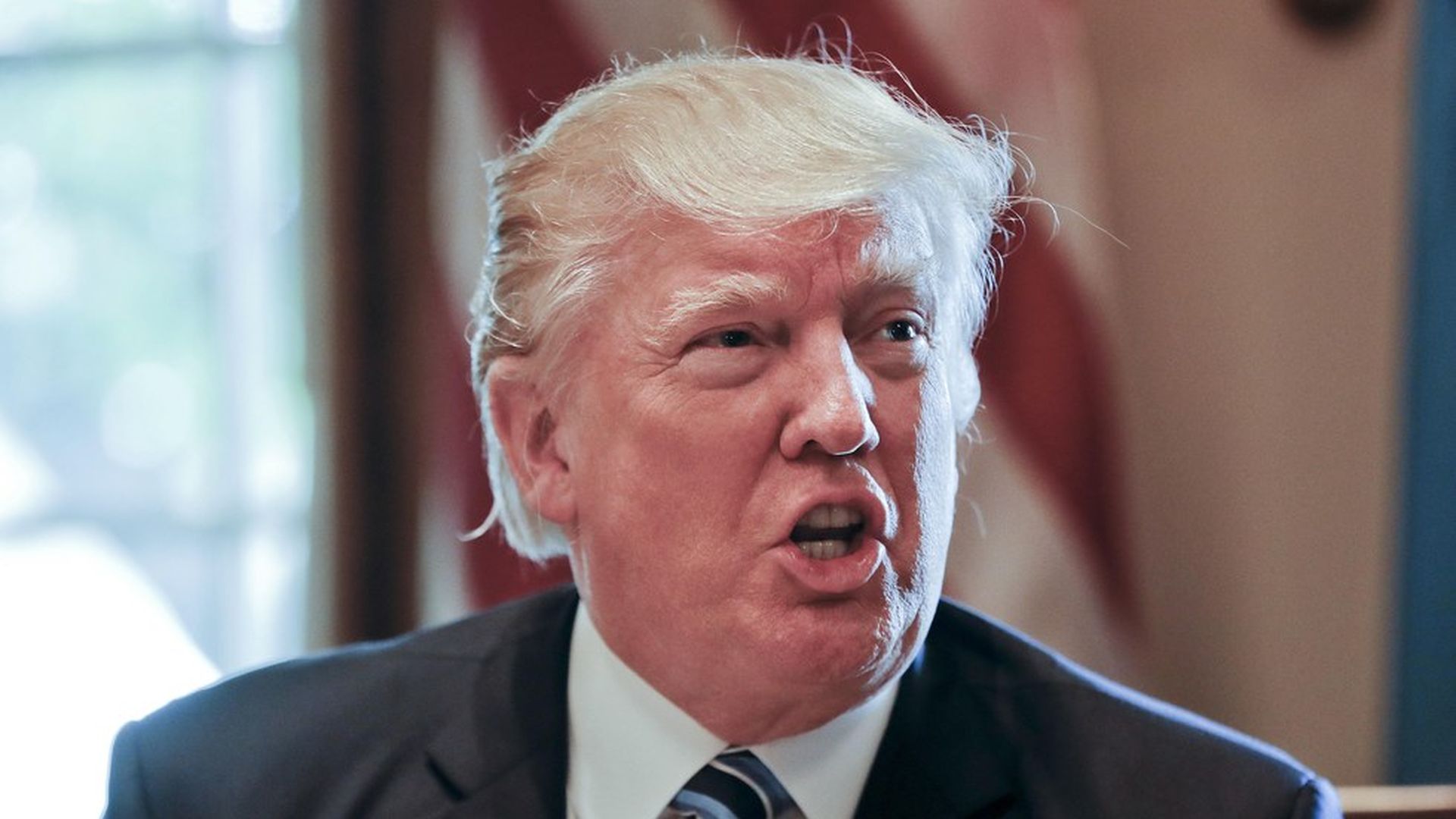 Trump signed a memorandum Thursday afternoon ordering Commerce Secretary Wilbur Ross to investigate aluminum imports as a threat to national security.
How that makes sense: There's only one domestic supplier of aluminum used in products like military planes and armor-plating for military vehicles, according to the AP. That's "very, very dangerous," as Ross put it Wednesday in a briefing with reporters. Compare that to China, which has surged from taking up 11% of the industry in 2000 to nearly 53%.
The motivation: Trump said the industry has been "severely damaged by unfair foreign trade. Cheap subsidized foreign exports have flooded into the market, destroying thousands of great American jobs."
What it means: This framing allows Ross to impose tariffs on the imports without violating World Trade Organization rules, per the AP. That's the second investigation Trump has ordered based on national security — last week it was steel.
Go deeper