Trump and Trudeau find a patch of common ground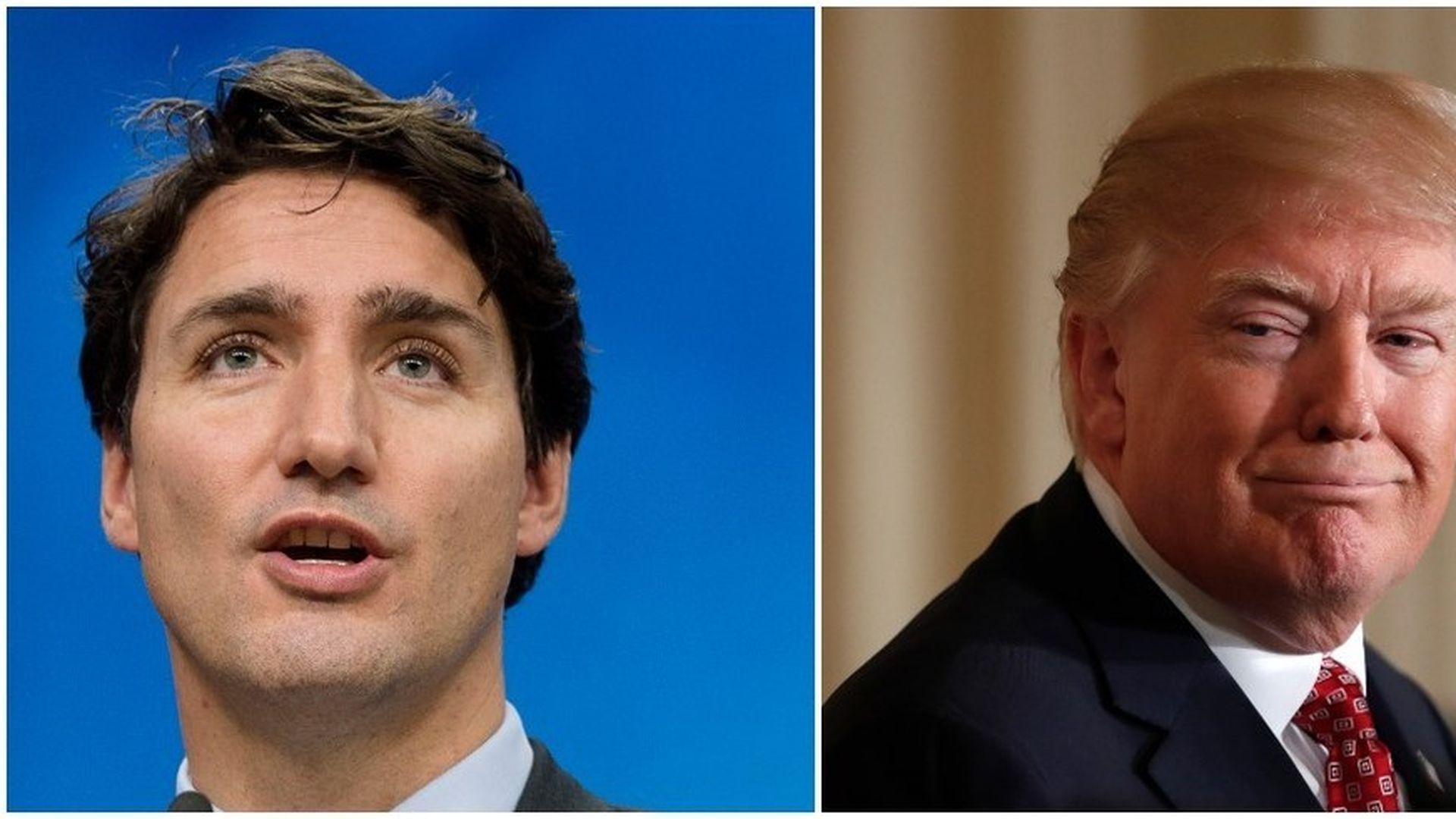 At the White House roundtable around noon on Monday, President Trump and left-wing Canadian Prime Minister Justin Trudeau will launch the "Canada-United States Council for Advancement of Women Entrepreneurs and Business Leaders."
The purpose of the council, according to a White House aide, is to "encourage more connectivity and business activity between women business leaders between our two countries." That includes taking on barriers faced by female entrepreneurs and small business owners.
Ivanka Trump is expected to be there: She'll be joined by her right-hand woman Dina Powell. Other expected attendees include Elyse Allan, CEO of GE Canada; Carol Stephenson from the General Motors board of directors, and Julie Sweet, Group CEO of Accenture North America.
Why this matters: The meeting shows how Ivanka can both guide the President's policy goals and, in subtle ways, his diplomacy. The Trump-Trudeau relationship may yet prove contentious — in fact we bet it does, with issues like climate change and refugees — but tomorrow's event is a smart play for common ground.
Go deeper