Trump and Russia: What we know, what we don't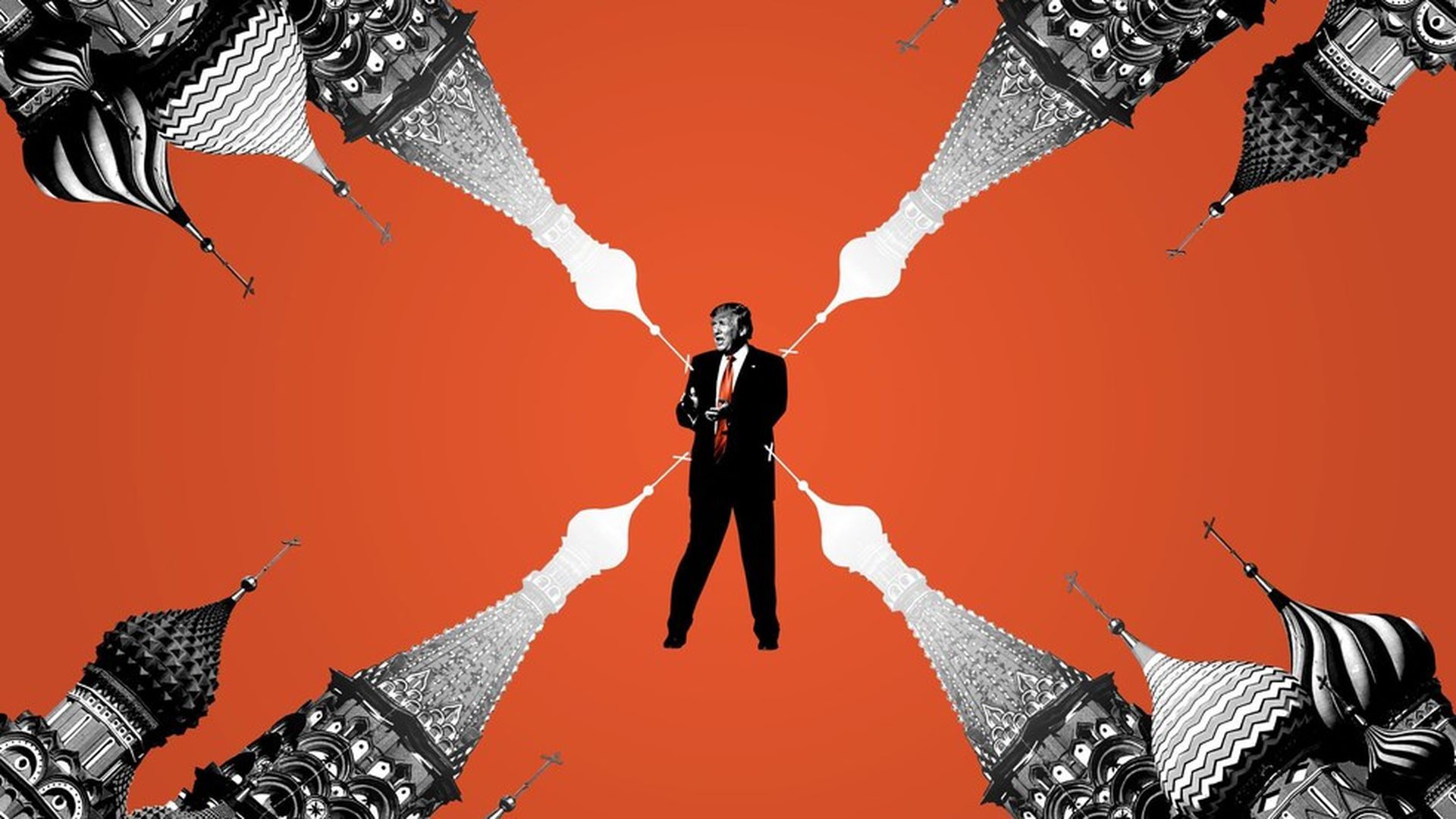 A quick primer on the Trump-Russia storyline, broken down by the details we know and the questions still unresolved.
What we know:
Trump and Putin
During his business career, Trump praises Vladimir Putin as a strong leader and somebody he could work well with.
As a candidate, Trump strikes a pro-Putin, pro-Russia tone — one election and three short years after the previous GOP nominee, Mitt Romney, declared Putin's Russia the single biggest threat to the United States.
Trump surrounds himself with several pro-Putin, pro-Russia advisers, and makes pro-Russia changes to the Republican platform. The stances have no obvious political advantage, and they're never fully explained.
Slowly but surely, polls show Republican voters warming to the Trump view of Russia.
As president, Trump defends Putin when asked about the Russian leader's well-documented atrocities. Trump says there's no proof Putin killed journalists, and when Bill O'Reilly told Trump that Putin is "a killer," Trump replied: "We have a lot of killers...you think our country is so innocent?"
He also undermines — mainly through rhetoric — the European alliance broadly and Germany specifically, a top foreign policy goal for Russia.
Six Trump associates involved in Russia probe
Paul Manafort, who was Trump's campaign chairman for the 3 months through the convention, reportedly had a $10 million annual contract with a close associate of Putin for a few years beginning in 2006, and worked as a paid power broker in Ukraine.
Mike Flynn, Trump's former national security adviser, was paid more than $45,000 by the Russian propaganda network RT for a Dec. 2015 speech, and sat with Putin at the dinner. Trump fires Flynn after he lied to Vice President Mike Pence about his conversations with the Russian ambassador Sergey Kislyak.
Carter Page, a foreign policy adviser who played a brief and very minor role on the Trump campaign, was a recruitment target of a Russian spy.
Roger Stone, a longtime Trump confidant, seemed to foreshadow the WikiLeaks hacked email dumps during the campaign. He said he and Julian Assange had a mutual friend and that there's zero evidence of collusion. Stone also released screenshots of his private conversations on Twitter with "Guccifer 2.0," a character who is believed to be a Russian agent.
Jared Kushner, Trump's son-in-law and top adviser, reportedly had multiple contacts with Kislyak, including a conversation in December about a secret communications back channel between the Trump transition team and the Kremlin. The FBI is also said to be particularly interested in a mid-December meeting with a Russian banker who's a close associate of Putin.
Michael Cohen, Trump's longtime personal lawyer, is asked by House and Senate investigators for information about contacts with people connected to the Russian government.
The Trump transition and beyond
On Feb. 14, the day after Flynn is fired, Trump meets with Comey alone and presses him to end probe of the former aide.
On May 9, Trump fires FBI Director Jim Comey after Trump expresses frustration with the intensity of his Russia probe.
On May 10, Trump meets in the Oval Office with Russian foreign minister Sergey Lavrov and Sergey Kislyak, Russian ambassador to U.S.
On May 17, the Justice Department names former FBI Director Robert Mueller as special counsel to oversee the FBI investigation of "Russian government efforts to influence the 2016 presidential election and related matters."
What we don't know:
Whether there was any collusion between the Russian government and either Trump, his campaign officials, or associates to influence the outcome of the 2016 presidential election.
The contents of the many conversations reportedly held between the Russians and Trump associates, beyond a vague sketch of Flynn's communications with Kislyak that led to his firing. So far, it's mostly speculation.
Whether Trump is telling the truth when he says he doesn't have any current business interests in Russia, or previous business deals relevant to this probe. The President refuses to release his tax returns.
Why Kushner reportedly proposed a secret communications channel with the Kremlin. The NYT reported he did so for conversations about Syria. Kushner's lawyer Jamie Gorelick said: "Mr. Kushner previously volunteered to share with Congress what he knows about these meetings. He will do the same if he is contacted in connection with any other inquiry."
Why Kushner met with Russian banker Sergey Gorkov, who graduated from a Russian school alleged to train spies and has worked for a variety of businesses in Putin's umbrella.
Go deeper