Trump and Putin spoke for more than an hour today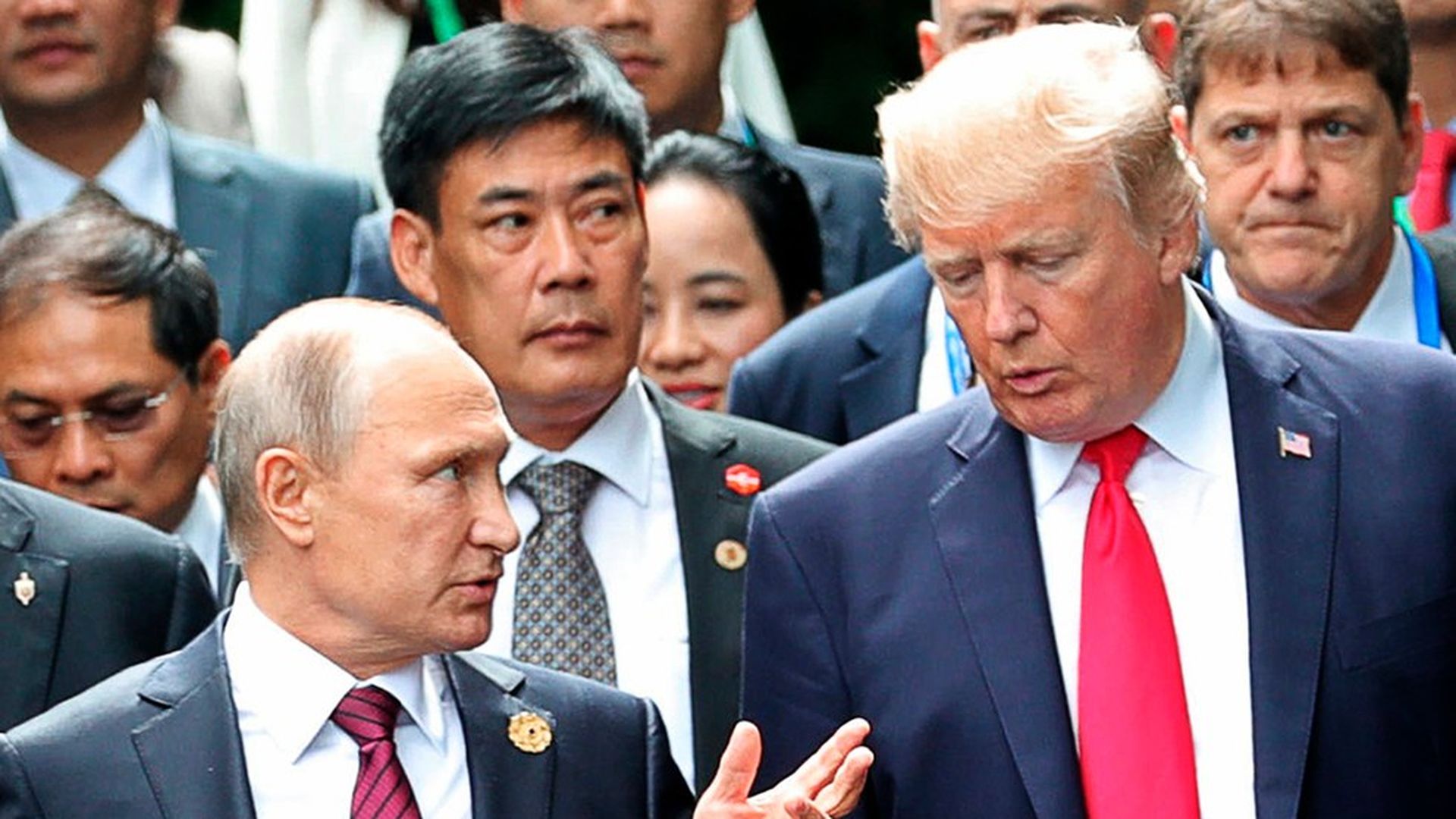 President Trump and Vladimir Putin had a lengthy phone call on Tuesday. Per a White House readout, they discussed the war in Syria, cooperation on counter-terrorism efforts, Ukraine and North Korea.
"We're talking about peace in Syria, very important... we're talking very strongly about North Korea and Ukraine," Trump said at an impromptu press conference, saying the call lasted nearly an hour and a half.
Go deeper