Trump allies go on offense over NFL controversy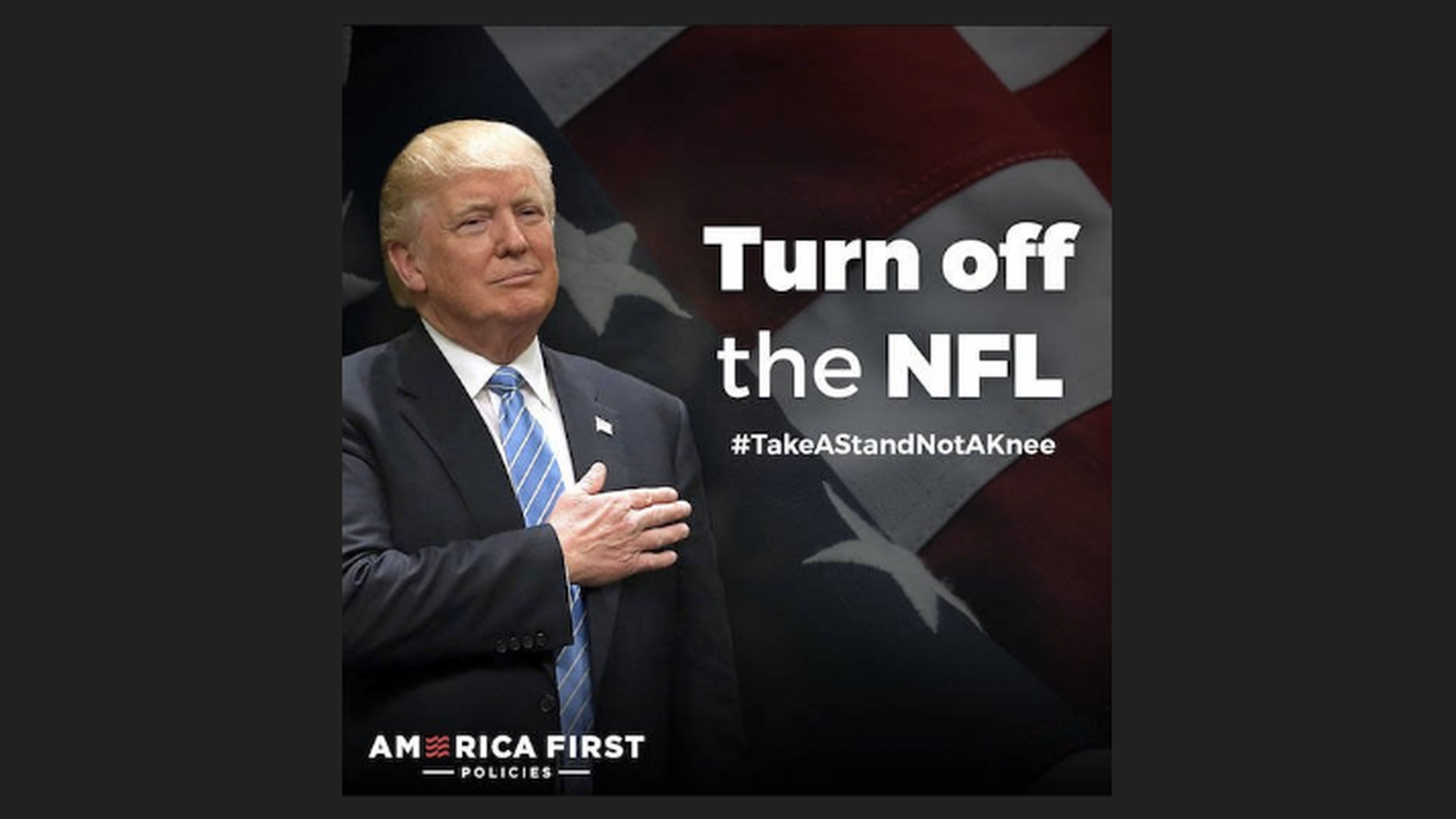 Amid the controversy surrounding NFL protests, and President Trump's call for players who join in to be fired or suspended, the pro-Trump outside group America First Policies released an ad calling on supporters to boycott the NFL.
"Turn off the NFL ... #TakeAStandNotAKnee" the ad reads. Here's who else has backed up Trump's comments:
Trump administration officials and allies played defense for the president on TV Sunday:
And some congressional Republicans echoed Trump's sentiment, but did not openly condone the president's remarks:
Sen. John Cornyn: It's "profoundly ungrateful given the sacrifice of our military ... not to demonstrate respect for the flag."
Sen. Ted Cruz: "I, for one, am not a fan of rich, spoiled athletes disrespecting the flag."
Go deeper