Trump aides "scrambling" to manage outbursts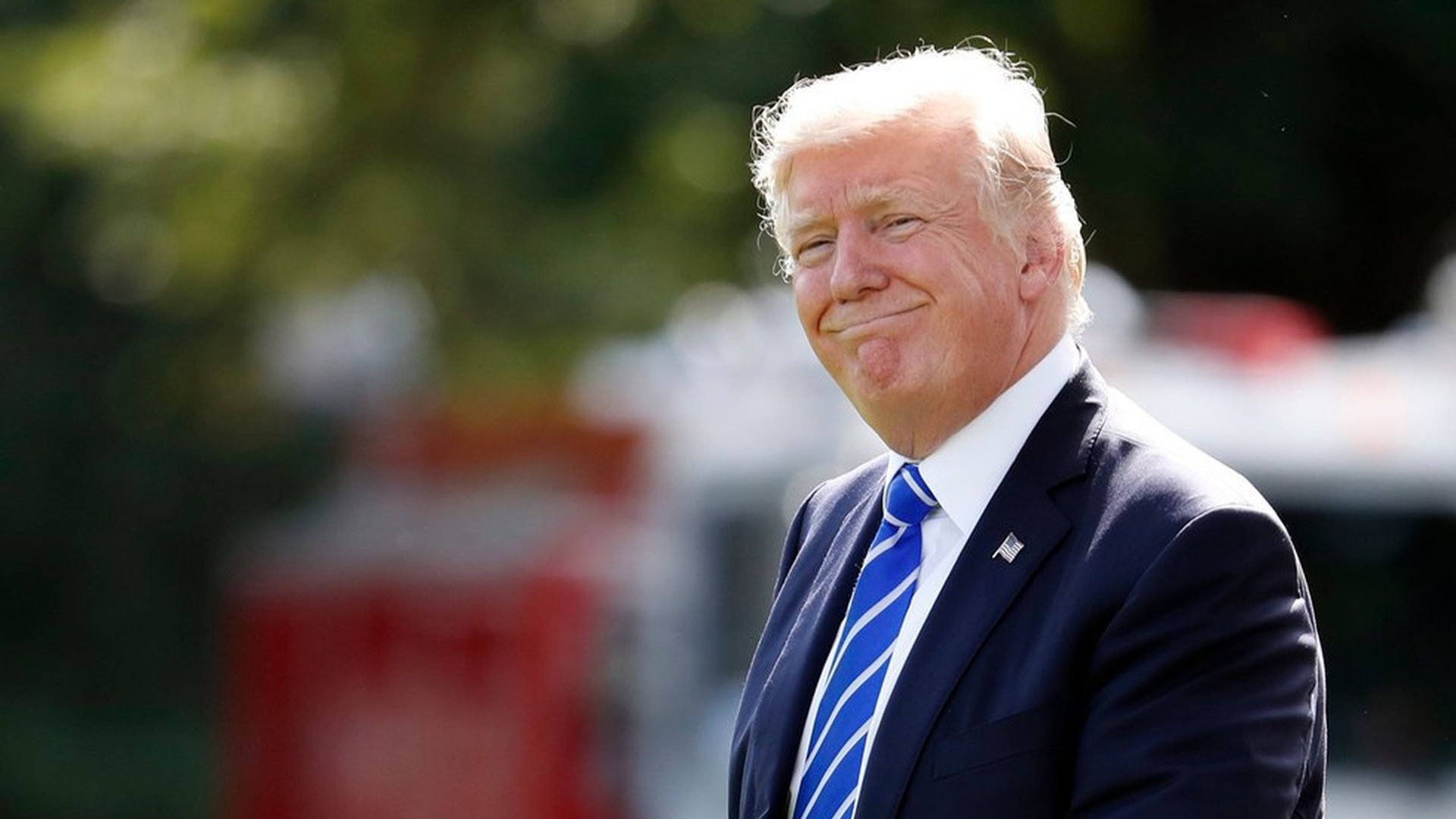 Trump's "flashes of fury" towards Secretary of State Rex Tillerson and GOP Senator Bob Corker have his aides "scrambling to contain his outbursts," the Washington Post reports tonight. The paper says the attacks on Corker caught aides by surprise.
"One Trump confidant likened the president to a whistling teapot, saying that when he does not blow off steam he can turn into a pressure cooker and explode. "I think we are in pressure cooker territory," said this person, who requested anonymity to speak candidly."
Why it matters: The Post reports the outbursts, according to White House officials and outside advisers, are "rupturing alliances and imperiling his legislative agenda" including tax reform. "His presidency could be doomed," one unidentified person loyal to Trump told the paper.
Go deeper