Trump administration says yes to the Dakota Pipeline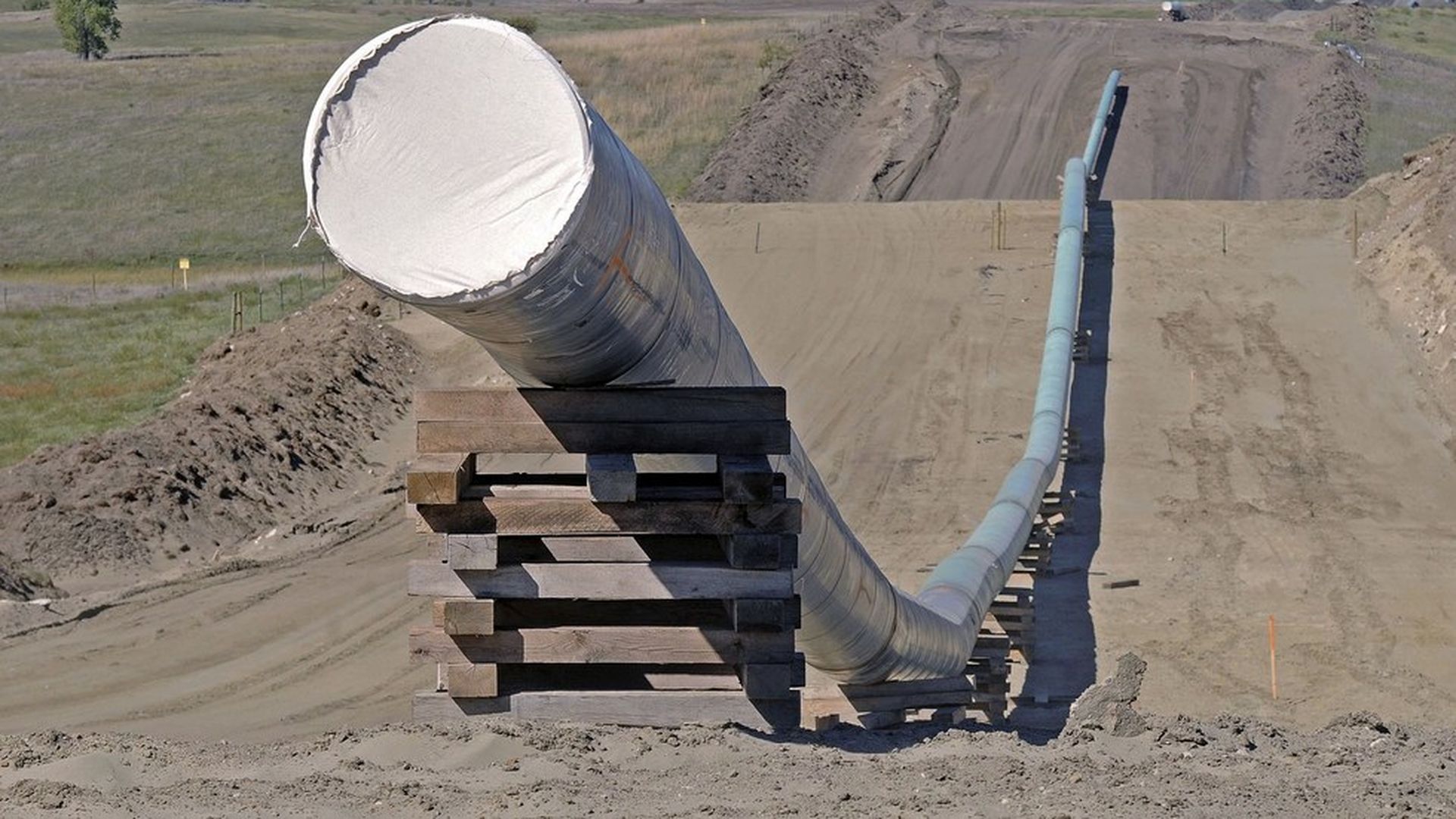 The Army Corps of Engineers has told Congress that it intends to allow the complete construction of the Dakota Access Pipeline as early as tomorrow, per the AP.
The final part of the project is a stretch underneath Lake Oahe in North Dakota, which had been opposed by the Standing Rock Sioux, who feared that their reservation's drinking water may be polluted by the pipeline. Their protests against the pipeline's environmental impact drew thousands of protestors to North Dakota and led to the Obama administration's decision to terminate construction.
Fired up, ready to go: Energy Transfer Partners, the company building the pipeline, has already drilled entry and exit holes for the Oahe crossing and filled the pipeline leading up to the lake with oil.
Facts Matter: Learn more about the DAPL
Go deeper