Trump admin is in talks with North Korea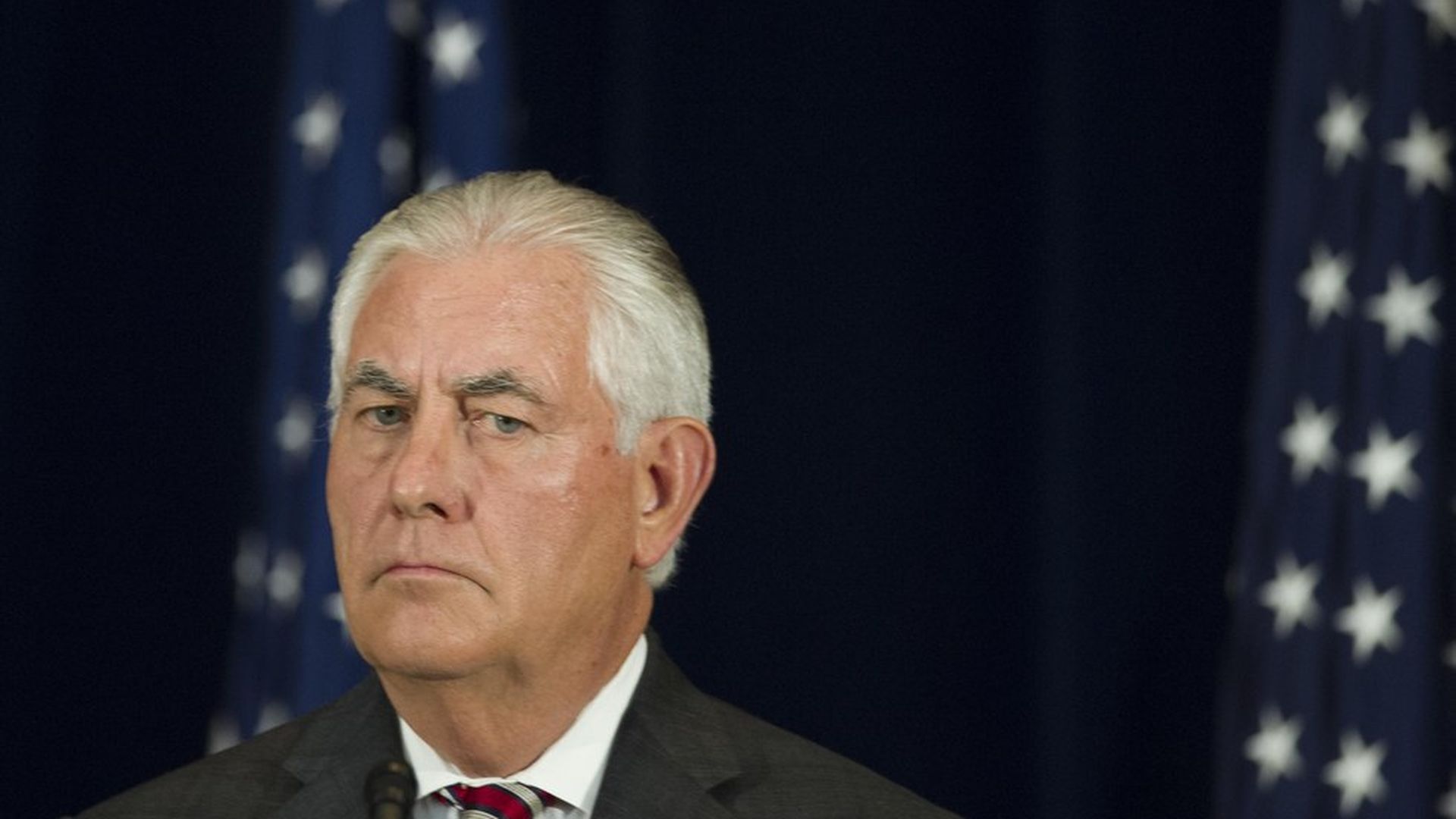 Sec. of State Rex Tillerson said today that the U.S. has "three channels open to Pyongyang," confirming for the first time that the Trump administration is in direct talks with North Korea, NYT reports. The channels allow the admin and the North Korean regime to talk about nuclear and missile tests, and, some hope, avoid a war between the two countries.
Key quote: "We ask, 'Would you like to talk?' We have lines of communications to Pyongyang — we're not in a dark situation, a blackout," Tillerson said. "We can talk to them. We do talk to them. Directly."
This is similar to the Obama administration's communication with Iran, but Tillerson argued, "We are not going to put together a nuclear deal in North Korea that is as flimsy as the one in Iran." The goal, he said, is to decrease the tension between North Korea and the U.S. and lower the likelihood of threats from the DPRK.
"I think everyone would like for it to calm down," Tillerson said of both Kim Jong-un's and Trump's back-and-forth threats.
Go deeper: Trump and Kim Jong-un are in a war of words.
Go deeper